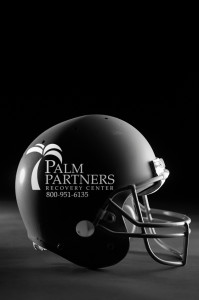 Addiction is an affliction that reaches out to every social class and life-style, from starlets and athletes, to politicians and citizens. Owner of the Indianapolis Colts Jim Irsay is no stranger to the deadly grasp substance abuse and addiction takes on the lives of families, friends, and individuals. The aftermath of addiction took the lives of his grandfather, his own father and now plagues his own life. For the first time since his DUI arrest in March, Jim Irsay has publicly opened up in regards to the nightmare of his struggle and the circumstances surrounding him.
Identifying the Disease
Irsay emphasized the one important piece of addiction and substance abuse that anyone in recovery or who has been educated on the matter should be familiar with, but is frequently overlooked by the general public: Addiction is a disease.
"People shy away from seeking help because it's viewed as a being somewhat morally off the path, that they've lost their way," Irsay explained during his insightful interview. "I really think the disease aspect gets lost when you're talking about alcoholism and addition; it's not like you're battling leukemia or a heart problem; it is that. But even in 2014, there's still this stigma." He later went on to include, "the disease never sleeps, so you have to be proactive when dealing with it".
Irsay has admitted he is also addicted to prescription painkillers. As with most athletes there are surgeries and old injuries, and he says he has developed chronic pain in his hip and lower back. He failed to disclose too many details as to the specific pills or process, but he said that while managing the pain through drugs he was taking for the pain he became an addict. This is a well-known effect for most athletes and general public who say that after suffering injuries and after being put on a regiment of pain medications to assist with recovery from the physical damage. But with continual use and a stubborn tolerance growing, they develop a whole new issue- addiction. Although Irsay does still require pain medication for his chronic pain, he did include that he is currently being tapered off his medications, and recognizing the dangers in the abuse of these substances.
Suspension and Substance Abuse
ESPN's Adam Schefter reported that Irsay would be suspended for six to eight games and fined $1 million, but that not has been made official by the league. In fact, nothing has as it pertains to Irsay. Irsay will have to take random drug tests through an agreement with the prosecutor's office, and the results will be shared with Roger Goodell, NFL commissioner. Irsay attended the NFL owners' meetings to pitch Indianapolis for the Super Bowl awarded to Minneapolis where he spoke up about these issues and his personal struggle with addiction, but at no point did he address publicly any course of discipline put forth by the NFL.
As of March 16th his license was suspended for one year after he refused a blood test. Going forward on June 19 Jim Irsay will have to attend a hearing on two misdemeanor charges of impaired driving. The probable cause affidavit reports that he was driving under the influence of painkillers.
That stigma can be unavoidable and harsh, even for men of Jim Irsay's stature. He has apparently sought treatment and counseling for his trouble with substance abuse in multiple rehabilitation centers around the country. Irsay says he still has not consumed an alcoholic drink in more than a decade, and stated he has consistently attended 12 Step fellowship meetings. Sometimes even sports icons need to take it play by play, one day at a time, before they end up on the bench permanently.
If you or someone you love is struggling with substance abuse or addiction, please call toll-free 1-800-951-6135