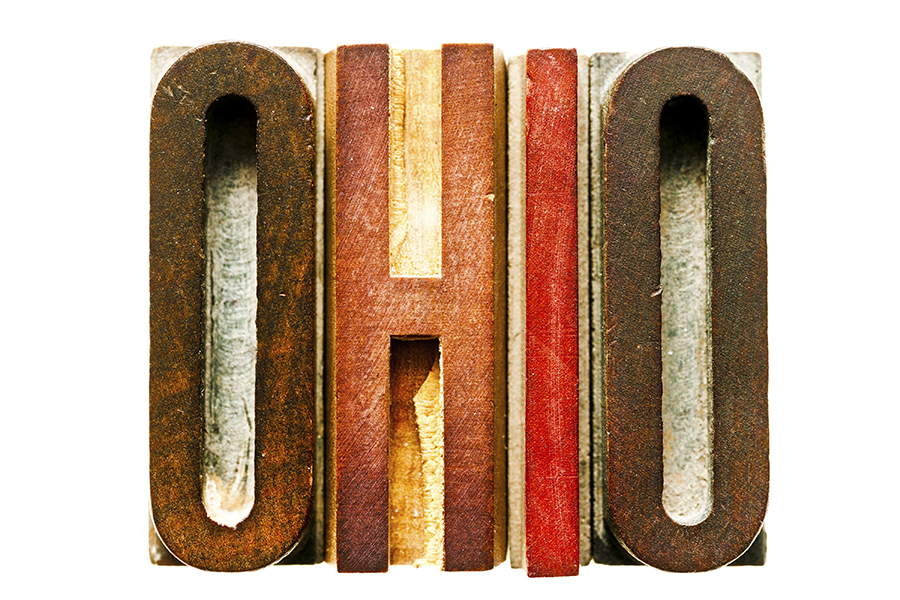 Author: Justin Mckibben
Being someone born and raised in the Buckeye State, and a recovering addict/alcoholic from Columbus, Ohio, I am always happy to see change going on back home, and it seems as though the state is taking new action to try and fight back against prescription drug abuse.
I've said it before, living miles away I still bleed scarlet and grey. I had personally abused prescription opiate painkillers in Ohio for years, and I know people who still suffer back in the Capital City. About this time last year statistics showed that Ohio had the 12th highest drug overdose mortality rate in the country, and these numbers are growing every day.
Ohio's prescription drug abuse, alongside its opioid problem as a whole, have been identified as the state's leading public health epidemic, and now Ohio officials are putting in a new effort to put a stop to these statistics.
Smart Rx Campaign
The Ohio State Medical Association (OSMA) was created a new statewide public health campaign with the intentions of enlisting and supporting local physicians and hospital systems in the state in order to seek out further solutions to prescription drug and opioid abuse.
The Smart Rx Campaign (Smart Medicine and Responsible Treatment) is set to take place over the course of several years, featuring various strategies for spreading the word, including:
State-based physicians and other health providers in public service announcements
Health providers being included in community outreach efforts
Increasing patient education directives
Offering up-to-date training on proper prescribing procedures through online sessions
Looking for healthier alternatives instead of pills to treat pain
According to Mary J. Wall, MD the president of the Ohio State Medical Association, the key component to the Smart Rx campaign will have doctors take direct action in regard to reducing the amount of pain medication and other drugs that they prescribe to patients. It seems the backbone of the program is based on the idea of limiting the amounts of prescriptions, and keeping the physicians accountable for their tactics of treatment.
Working Together as a State
Some may be familiar with the program that Governor John Kasich has created in regard to his own strides to address prescription and opioid addiction issues. The opiate epidemic in Ohio was at the grassroots level with the governor's Start Talking program.
The Start Talking program was designed to give parents, guardians, educators and community leaders the utensils to start the conversation with Ohio's youth about the importance of living healthy, drug-free lives. The Start Talking website boasts that Ohio has made attacking the drug problem a priority since 2011 when adopting a multi-pronged approach to fight drug abuse. Efforts are already ongoing in attempt to:
Promote public and professional education
Ramp up enforcement and interdiction efforts on our highways
Expand treatment options and recovery supports so those struggling
Governor Kasich stated,
"We can do more to help physicians identify alternatives to prescription drug, as well as educate patients about the dangers of improperly taking medication."
"Our physicians, they are on the front line of this battle. And we know that working together is absolutely critical to our success."
Business Impact Zone (BIZ) is the second installment of the Start Talking program that are beginning to shine even further light on the issue of prescription drug abuse by focusing on employers. Other programs associated with Start Talking include:
5 Minutes for Life- program led by the Ohio Highway Patrol, the Ohio National Guard and local law enforcement in partnership with high schools and the Ohio High School Athletic Association (OHSAA). Troopers, law enforcement officers and National Guard members talk to student athletes about peer-to-peer conversations to promote healthy life-styles.
Know!- A drug prevention and awareness partnership that targets parents and caregivers of middle school students and empowers them to raise their children substance-free.
Parents360 Rx- a component of PACT360 – Police and Communities Together, a national community education program developed by the Partnership for Drug-Free Kids. Ohio is disseminating Parents360 Rx Action Toolkits to assist parents and school leaders in hosting discussions locally to support prevention efforts in their communities.
Building Youth Resilencey- The Office of the Ohio First Lady, in partnership with the Governor's Office of Faith-Based Initiatives and the Departments of Aging, Job & Family Services and Mental Health & Addiction Services working to better equip kids with an empowered response to peer-pressure.
These are just a handful of ways locals can get involved in helping the Ohio community take a stand against the mounting prescription drug issue. While any state can take action, a great deal of the footwork relies on the people in the community. Most of these programs are geared toward helping the communities effected in Ohio, but these are merely opportunities that don't make much difference if people aren't willing to take them. The best way for Ohioans to stack the odds against opiate abuse is to make an individual contribution to the programs being built to overcome the opiate epidemic.
As always I hold out hope for my home-town, but I challenge those I know back home to get involved! I challenge every Ohioan to make a contribution; by volunteering, educating or attending programs.
When dealing with substance abuse or addiction as a whole, or even on a personal level, it takes some action to make a difference. If you want to make a difference in your life then be willing to make a change. If you or someone you love is struggling with substance abuse or addiction, please call toll-free 1-800-951-6135.