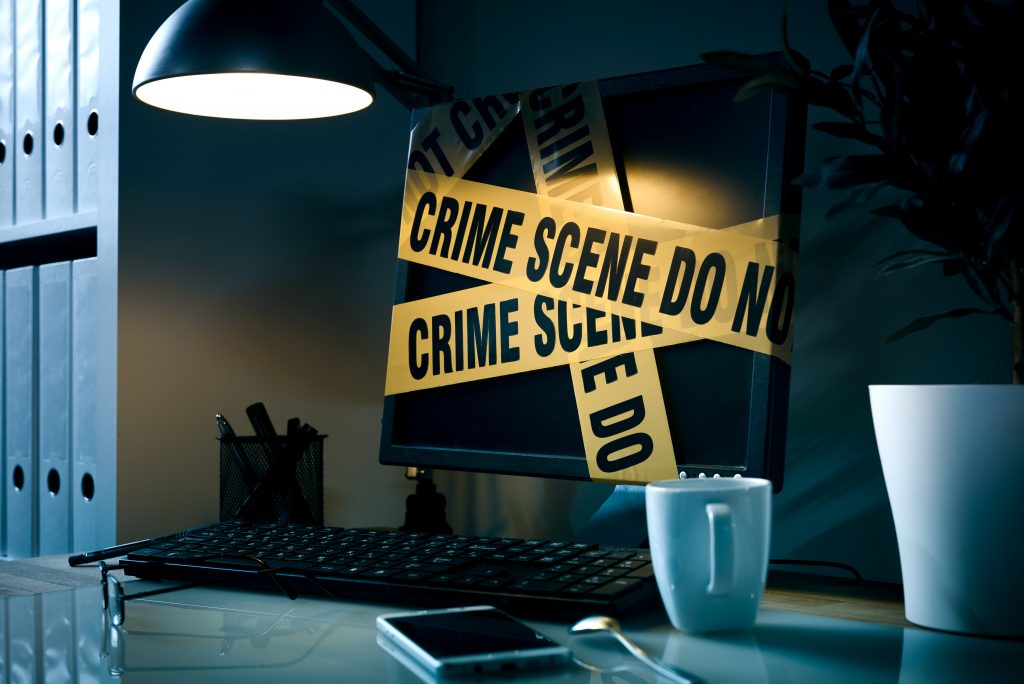 Next time you are shopping around online and come across a deal on your prescriptions, take a closer look.
With the crackdown on opioids happening all over the nation, many people are finding new ways to try and get their hands on these powerful prescription drugs. Some may be illicit drug traffickers looking for a new way to get their supply and reduce the risk. Meanwhile, others may be everyday people looking for a cheaper, easier method to get their pain management medications. Either way, if you are getting your drugs online, it's more than likely you're breaking the law.
Online Opioid Pharmacies or Digital Drug Dealers
The internet is famous for making our lives more convenient. Whether we are shopping for new shoes, movie tickets, or even our weekly groceries, the internet has found a way to let it be a mouse click or touch-screen tap away. So of course, many would be willing to believe you could order plenty of your much-needed medications online. Yet, with a new report by the Center for Safe Internet Pharmacies (CSIP) we find most of these sales are actually illegitimate.
The report was initially released on opioid sales on the darknet. However, during the research, the CSIP found that people on both the Dark Web and "surface web" sell drugs like opioid painkillers. The distribution of these potent medications is being done through online opioid pharmacies. Nonetheless, according to the FDA:
97% of online pharmacies operate illegally
Just to break things down a little bit, let us explain two key terms.
The surface web is the portion of the world wide web as we know it that is readily available to the general public. This is where you do most of your online shopping, social media activity, and probably where you are reading this article right now.
Strangely, even though people would think that anything on the surface web is probably safer, the CSIP report states that "surface websites" actually involve higher risks for scams. For example, this would be non-delivery schemes where the site takes your money without producing a product, or credit card and identity theft.
This is the World Wide Web content that exists on "darknets". These are networks that use the internet, but require specific software, configurations or authorization to access. The dark web forms a small part of the "deep web", which is the part of the internet not indexed by search engines.
The Dark Web is where a lot of the internet's most illicit activities actually happen. It is a modern digital underground.
Many of these so-called online opioid pharmacies are only click-baiting people into the illicit drug trade. In reality, these are drug-dealing websites set up to look like they simply sell prescription pills to those in need. Some even go as far as to offer prescriptions for the drugs. CSIP's report also states that these online pharmacies will attempt to use social media platforms to advertise their products, including:
Some of these online opioid pharmacies will claim on their website that they are legitimate and legally approved. However, CSIP's executive director Marjorie Clifton says that's impossible for most of them. In one interview Clifton states:
"It's absolutely illegal to buy opioids on the internet."
Now, it is not entirely illegal to operate a pharmacy online. Clifton said that some non-opioid-selling pharmacies are legal. However, these entities do have to follow certain rules. For example:
They must have a brick-and-mortar location
Must be licensed in every state that they sell to
You can verify that the pharmacy that you're buying from is legal by using tools created by the CSIP.
Not only is it risking legal action to use these illegitimate sources, it is also a serious health risk. Online opioid pharmacies may seem like an economical and efficient way to get medication, but non-certified pharmacies present significant danger because there is no way of knowing what you are getting. Clifton states:
"One, you might not get the concentration you thought you were going to get, it could be a placebo."
"There have been cases when it's rat poison or lead paint. So you have no idea what you're taking if you're not buying from a certified pharmacy."
It is already dangerous enough for getting these medications illegally on the street. Over the years there have been countless reports of other powerful and toxic substances being pressed into forged pill forms. That risk is very real when buying drugs from an anonymous source over the internet.
Internet Associations Fighting Back
CSIP is an organization made up of representatives of companies like Google and Microsoft. Clifton says there are no ties between this tech industry collaboration and the pharmaceutical industry. The organization says it is committed to reducing harm from illegitimate online opioid pharmacies. Clifton also says that the issue of drug addiction is personally devastating, adding that several board members have lost loved ones to addiction.
So far, CSIP has removed more than 100 million ads and social media posts. The organization has effectively shut down thousands of illegal online opioid pharmacies. Many of these sites were functionally the same illegal pharmacies operating with different URL's, but belonging to the same scammers.
Even though increased regulation resulted in a small jump in darknet sales, the vast majority of prescription drug abuse comes from prescriptions written by actual doctors. Overall, the CSIP report found that less than 5% of opioids purchased in the US came from anywhere on the internet. CSIP reports were also utilized in the Online Opioid Summit hosted by the FDA last month when top names in internet stakeholders got together with advocacy groups and other government officials to discuss the role internet companies play in combatting the opioid crisis. Most of the tech industry insists they should not be blamed for the opioid crisis.
Still, the organization is trying to play a part in eliminating online opioid pharmacies. Beyond that, we should also focus on promoting safe medical detox opportunities, along with dual diagnosis programs and holistic drug treatment options.
When we talk about fighting the spread of addiction, one thing we have to remember is to make sure people looking for help get all the information they need. Palm Partners Recovery Center believes that we should also focus on using our digital footprint to help people learn about the risks associated with substance abuse, and give them the opportunity to learn about safe and effective treatment. If you or someone you love is struggling with substance abuse or addiction, please call toll-free now.