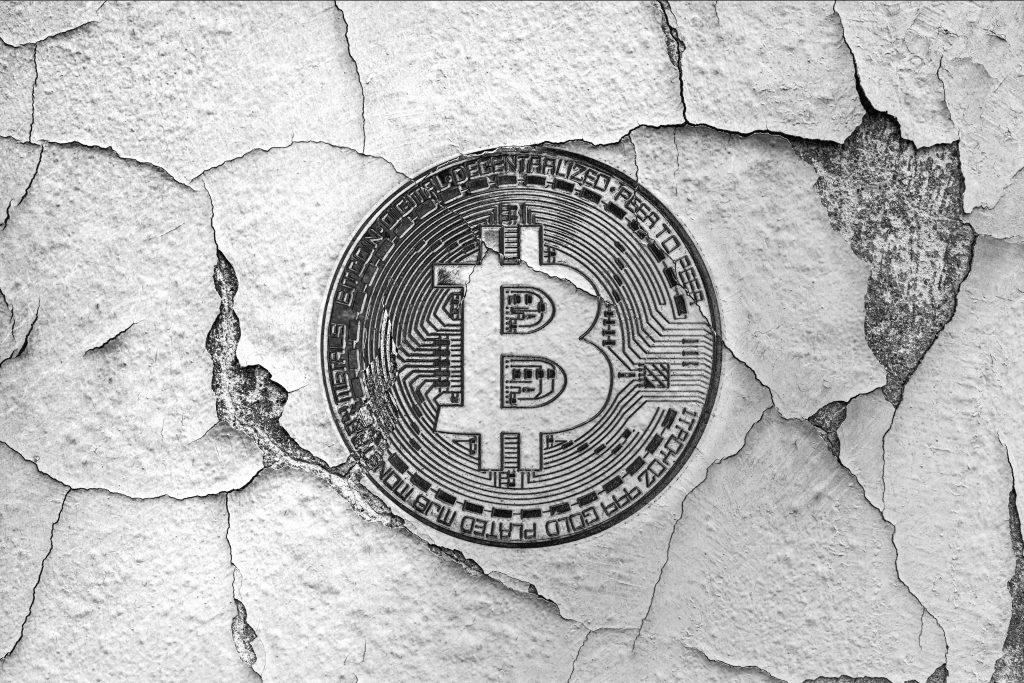 Connect to the wifi and check your wallet app. Today we are talking about the crooked connections to cryptocurrency.
In a new age of electronic economics, one brand has made a lot of noise- Bitcoin. As early as 2009, when it was created, people began to stockpile the stuff. It was the first decentralized digital currency, and it has inspired thousands to risk this uncharted financial frontier with hopes of discovering a quick way to score some real-world cash from encrypted accounts. Then, just last year the cryptocurrency trend exploded onto Wall Street and ever since people have been trying to take advantage of the hype before the well runs dry. Suddenly anyone with a little extra scratch has become a cyber stockbroker.
While some have tried to cash in just to see if they can hit the crypto-lotto, others have become Bitcoin millionaires. But some of those people were actually gathering those funds through illicit means, like fentanyl trafficking.
Bitcoin for Beginners
For many of us, the whole Bitcoin thing is still a bit confusing. If some of these explanations seem oversimplified for anyone currently obsessed with cryptography, "block time" or whatever a "Merkle tree" is… I'm sorry, I guess.
Bitcoin was originally designed as being a truly free-market currency. This means without any company, country or central bank controlling its value or supply. Bitcoin takes no physical form, but actually only exists as a virtual token. Transactions are recorded in an open public ledger known as a blockchain. This peer-to-peer network avoids many risks of having a central database. But, while the transactions are typically public, the Bitcoin ownership is not.
The digital tokens are stored in a digital wallet that is only identified by a series of numbers and letters. A lot of times people using the digital wallet remain anonymous because they don't have to provide any personal information to set up their accounts.
Because of all the freedom of Bitcoin, along with its anonymity, it became extremely useful for those involved with the Dark Web. You can read plenty more on that subject, but essentially is it another layer of the internet criminals use for conducting illicit business. One site from the Dark Web would be the infamous Silk Road.
The Future of Fentanyl Financing
Authorities say that bitcoin has helped create a new generation of criminals who buy and sell drugs online. It has become much easier for drug dealers to cover their tracks with cryptocurrencies.
Which of course leads us to fentanyl trafficking. For a long time the majority of drugs sold on the Dark Web were:
However, the sale of fentanyl is rising rapidly. Considering most fentanyl is sold online from dealers overseas, it makes a lot of sense that traffickers would rely heavily on digital money. Greg Nevano, the Deputy Assistant Director of Homeland Security Investigations states,
"You can order illicit opioids right online and have them delivered right to the comfort of your living room."
According to CDC data, nearly 20,000 people died after overdosing on fentanyl in 2016. This is a huge contributing factor to one of the worst drug epidemics in American history.
For example, undercover investigators working for a Senate committee led by Ohio Republican Rob Portman talk about an e-mail from a fentanyl dealer with an important message for potential buyers. The fentanyl trafficker states:
"We have switched to bitcoin payments only. Now you will enjoy a 10 percent less price tag on all products,"
The email also points out:
"Good part is that paying by bitcoin you can order as much as you like with no limit."
Ohio is suffering from one of the highest rates of fentanyl overdose deaths in the country. This particular investigation was part of a yearlong inquiry into the international supply chain that funnels fentanyl from China to homes across America. Earlier this year, the committee released a report which tracked activity on six websites offering fentanyl. That report indicated:
In each of these cases, the sites list bitcoin as the preferred method of payment. Portman himself adds,
"Because it's anonymous, it's the currency of choice for these drug traffickers,"
Just last fall the Justice Department shut down another illicit online marketplace called AlphaBay. In this case, the Justice Department seized around 144,000 Bitcoins, which comes out to around $48 million.
Cracking Down on Cryptocurrency
Lawmakers in Washington have come to the conclusion that cracking down on cryptocurrency is essential in order to stop the flow of fentanyl coming into the United States. Thankfully, this is one thing that officials from both sides of the aisle agree must be addressed.
Republican Senator Chuck Grassley from Iowa and Democratic Senator Dianne Feinstein from California have presented a bipartisan bill that would create explicit requirements for digital currencies to comply with laws against money laundering. Attorney General Jeff Sessions launched a task force earlier this year to specifically target fentanyl sales online.
Can We Blame the Crypto?
Meanwhile, many advocates for cryptocurrencies are not happy about these new campaigns. Perianne Boring, president of the Chamber of Digital Commerce, is one person who fights on behalf of Bitcoin, stating:
"Blaming bitcoin for this crisis would make as much sense as blaming the internet or cars that drug traffickers have to use."
Boring's organization is trying to help. They are part of the Blockchain Alliance, working with more than two dozen companies to help authorities combat crime.
Industry groups also reject the claim that cryptocurrency is anonymous and untraceable. They say Bitcoin users are "pseudononymous" because buying Bitcoin does require real money. Advocates insist that most users convert real cash through exchangers that do actually collect personal information. They also argue that in order to spend that Bitcoin, users will have to convert it back to real money, and that's where law enforcement can intercept illegal operators.
Crypto-advocates also point out that cryptocurrency exchangers in the United States are also subject to federal reporting requirements and laws against money laundering. Earlier this year an industry analysis by the Foundation for Defense of Democracies found:
Less than 1 percent of bitcoin is used for illegal purposes.
Almost all of the illicit activity came from transactions on the dark web
However, the report also goes into detail about ways criminals can avoid regulated currency exchangers altogether. This includes using foreign converters or "mixing" sites that allow users to swap Bitcoin.
Meanwhile, new cryptocurrencies that are even harder to trace are gaining in popularity. So it would seem that as soon as the system catches up to a new digital trend, someone creates a copy and the cycle starts all over.
So can Bitcoin and other cryptocurrencies expect to be subject to new attempts at strict regulation? If so, what kind of regulations should be put in place to track digital transactions and prevent further abuse for illicit profits?
The evolution of the internet has changed how illicit drug markets work. The fight against drug trafficking is more complex than ever before, and strategies for facing drug dealing, drug use, and addiction have to evolve, too. This also means providing innovative and cutting-edge treatment options. If you or someone you love is struggling with substance abuse or addiction, please call toll-free 1-800-951-6135. We want to help. You are not alone.