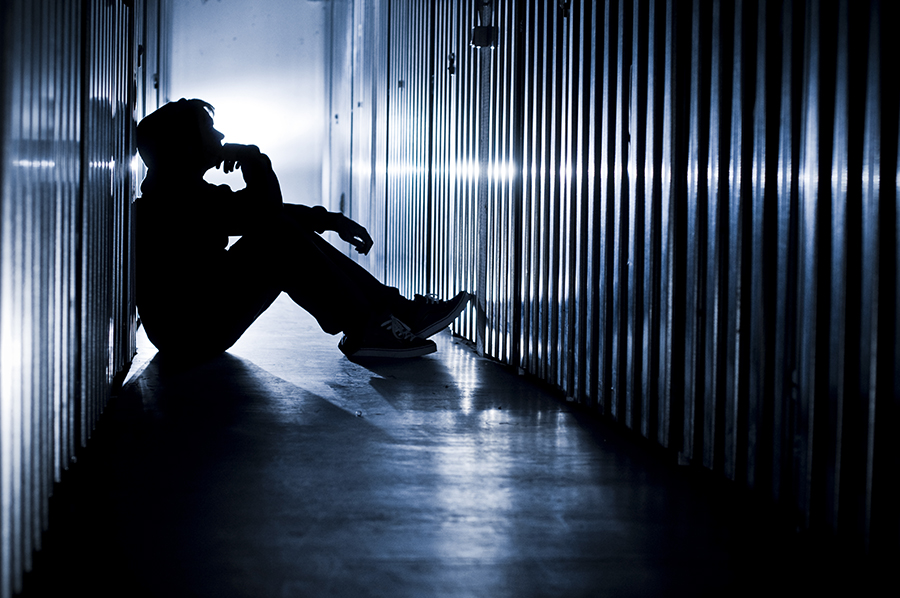 Author: Justin Mckibben
Ross Ulbricht, AKA "Dead Pirate Roberts" (DPR) is a name I've written about several times before. He is the founder of the original Silk Road, and for those of you who have no idea what the means, it is the massively successful online drug marketplace referred to as the 'Amazon.com of Drugs' that was taken down a while back and has since been mimicked and replaced with other online markets, that have also been shut down and replaced in a seemingly endless cycle of greed measured in bitcoin and gigbytes.
This past Friday, May 29th 2015 the cycle may have ended permanently for Ulbricht, as he was in a New York courtroom claiming he was a changed man, looking for some semblance of redemption, or at least a little leeway, but this time there was no fire-wall or spy-ware to protect him. Not too many people are buying what the defense team for Ulbricht was trying to sell, as their newest attempt to lessen his prison time was on the grounds of "harm reduction."
Reducing Harm?
Ulbricht's legal team asked the judge to consider Silk Road as a place that significantly reduced the danger of drug use to the user on the grounds that it created a format where several factors associated with the drug trade were replaced with a system which let customers have control over their deals in safety.
Ulbricht's lawyer Joshua Dratel stated in the filing:
"..Transactions on the Silk Road web site were significantly safer than traditional illegal drug purchases, and included quality control and accountability features that made purchasers substantially safer than they were when purchasing drugs in a conventional manner."
Dratel described Silk Road as if it was a unique application of harm reduction, which is typically associated with needle exchange programs and anti-overdose kits being distributed as a method of reducing the problems associated with drug use on the street.
It isn't entirely untrue, but even the top 4 factors that could be considered to be relatable to harm reduction, when you take a closer look, could be considered a little contrived.
Less Danger?
For anyone who has ever bought drugs, there is obviously some element of danger commonly associated with these transactions. Of course it depends of what you buy and where, from who. Buying heroin off the corner could easily get you robbed, even assaulted or injured. So you are reducing some harm by purchasing it via the web and having it shipped to your house.
On the flip side- just because it is a 'safer' drug deal because the environment is less likely to get you robbed or ripped off doesn't mean it is harm reduction, right? It's still a drug deal. Spreading it out over the servers doesn't justify it. The judge shot this logic down, saying:
"Silk Road was about fulfilling demand….about creating demand."
In other words there would be no harm to reduce without Silk Road creating the dark web drug den and supplying drugs.
Harm reduction is typically about giving people safer means by which to do the drugs they are already buying, not providing them easier access to the substance itself.
Then there is the fact that even though the last stop in the chain of transactions was a little safer, it doesn't mean that the cartels trafficking drugs, the conditions where they are grown or made, or the enterprises being funded by drug money (such as ISIS or other terrorist groups) are any 'safer' in the process. There is still plenty of risk to go around.
Quality Control?
Then there is the idea that Silk Road was harm reduction because it created its own level of quality control, introducing several components that seemed to make dealers accountable. The digital drug expo featured Ebay style ratings and review boards where crowd-sourced information about drugs and dealers allowed customers to feel safer from the danger of buying tampered with products.
Thus the community trusted the dealers being logged and recorded as quality business men.
But again, all this does is feed into the demand. It doesn't really reduce anything but a drug users doubts that they will get what they want for the right Bitcoin (hacker money).
Safety Tips?
This one actually makes some sense. Silk Road featured crowd-funded advice about drug use, including:
How to 'fix' drugs properly (how to use certain drugs certain ways)
What to expect on your first time using
What to do in case of overdose
There is no doubt that this could be potentially lifesaving information for people committed to illegal drug use.
Some forums included medical advice from physicians themselves. Ulbricht even tried to keep Silk Road 'safe' by paying $500 a week to the infamous Dr. X, who was himself a self-identified drug user who regularly answered questions from users about the harms or merits of taking both legal and illegal drugs.
Dr. X's real name is Dr. Fernando Caudevilla and he described this aspect as harm reduction.
Considering that this element of the site was designed to keep users safe by providing medical information and allowing for open communication about drug use, it can run parallel to the strategies other legitimate harm reduction campaigns use to keep users informed and medically supported.
And yet… not everyone felt it was effective enough. Emotional statements at the hearing came from the parents of drug users who had overdosed and died from drugs purchased from the Silk Road, many called for the longest sentence the law would allow.
Ethics
The aims of Silk Road were initially governed by a strict code of ethics. Early visitors of the site lobbied DPR to allow complete freedom for any transaction, but Ulbricht was adamant about his principal… at least at first. He stated:
"Our basic rules are to treat others as you would wish to be treated and don't do anything to hurt or scam someone else."
This meant no sales of a more sinister nature, such as:
Weapons
Child pornography
Stolen goods
Fraudulent degrees or IDs
Though this was a firm founding ideal, it appears most of these items were for sale when the site was finally shut down.
The Judgment
At the end of the day Ulbricht was found guilty last month of 7 offenses he was charged with, including a "kingpin" charge that puts the 31-year-old hacker from Texas up there with mafia dons and drug cartel leaders.
Judge Katherine Forrest gave Ulbricht the most severe sentence possible, beyond what even the prosecution had explicitly requested. The minimum Ulbricht could have served was 20 years, but the judge sentenced him to life in prison… without the possibility of parole.
In addition to his prison sentence, Ulbricht was also ordered to pay restitution of more than $183 million, what the prosecution had estimated to be the total sales of illegal drugs and counterfeit IDs through the dark web hot spot. As the judge passed down the sentence she said:
"You are no better a person than any other drug dealer."
Of course his defense team is already preparing for their appeal, and this is surely one story we will be hearing about for a while.
In my own opinion: The very idea that they are trying to call this harm reduction is just a little (or a lot) absurd. Creating a dark web market of drug dealers to push raw opium, various illicit plants and pills for massive amounts of money, while claiming to be beyond the laws of the nation, and even trying to pay tens of thousands for the murder of half a dozen people is not exactly the ideal model of harm reduction.
Real harm reduction can help a lot of people. Drug addiction is a perilous and powerful disease, but harm reduction is one way that thousands of people are trying to help those suffering, while treatment facilities develop innovative and life-saving recovery strategies. If you or someone you love is struggling with substance abuse or addiction, please call toll-free 1-800-951-6135