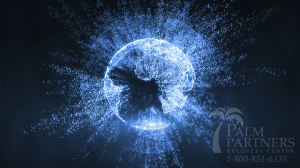 Author: Justin Mckibben
I have been writing a lot lately on the dangers we are now facing as a society in this digital age. The "Generation D" faces a lot of issues that are unique to this time-period, as more and more technology develops. Websites and even Instagram accounts are used to sell drugs, and now there has been some effort to trace which nations deal most in what.
The infamous "Dark Web" also called the "Deep Web" is the like the Amazon.com or Ebay.com for illicit goods, accessibly only through backdoor software and encrypted networks, where your skilled hacker and other tech-smart individuals can get their hands on all types of illegal merchandise, and have it priority mailed with total anonymity.
What is the "Dark Web"
The first time many people heard of the infamous "Dark Web", which is the entire area of the Internet compiled of sites that cannot be accessed via standard search engines, and requires a little more skill, was when "Silk Road" was taken down around a year ago. "Silk Road" was at the time history's most notorious online flea market for illegal substances, and apparently an estimated $1.2 billion business model. The illusive internet drug kingpin who ran it went by the name "Dread Pirate Roberts", who eventually was revealed to be Ross William Ulbricht. This 29-year-old University of Texas graduate allegedly responsible for mass amounts of online drug trafficking plead not guilty to several charges last month and is due to stand trial this coming November.
Through sites like these people can find everything that would otherwise be a bit of a bother to get ahold of. You can get something as simple as a fake ID, or even guns, but the most common currency here on the cyber-marketplace is drugs. Since the "Silk Road" was dismantled by the FBI last year, many people expected the digital drug market to die off. Unfortunately new internet market-places have stepped in to corner that market. With names like "Silk Road 2" it seems they definitely intended to fill the gap, but they will be looking at the same kind of crackdown once the site is infiltrated. While dealers remain anonymous, so far that has not proven to be to foolproof.
National Statistics
Though drugs on the "Dark Web" are sold anonymously, Vocative.com found a way to remarkably sort and categorize each drug dealer through the locations from which items are shipped, which allowed them to compile some graphs which illustrate which countries many of these narcotic products originate in, and which countries have more of a reputation for specific substances as far as this market goes.
Now these numbers are not exact, and the statistics do not include all of the other illegal drug deals happening off of the internet around the world. This is not meant to show who should take the most credit, but it does raise an eyebrow as to how this type of trade is effective in several different countries, and in which nation are websites like these taken advantage of most.
What Countries Sold What
Again, this data is not absolutely complete. First one has to keep in mind these numbers are made assuming each online vendor is being truthful about where he or she is shipping from, and that's impossible to double-check. Second, the numbers show the number of listings, not sales. So for example if one "Dark Web" drug dealer may actually have 100 listings but 0 sales, while another might have one listing and 100 sales.
The Netherlands turns out to be the number one seller of MDMA, with Germany close behind.
MDMA- number of listings
Netherlands- 470
Germany- 211
USA-151
Athough Amsterdam is known for pot, it seems Uncle Sam is still on top of the marijuana game because the Unite States is shipping more than twice as much marijuana as its nearest competitor.
Marijuana- number of listings
USA- 935
Germany- 478
Netherlands- 313
As if we need another reason to be #1 America is also first place for shipping LSD, the UK struggling to keep up.
LSD- number of listings
USA- 294
United Kingdom- 226
Germany- 181
America also has bragging rights for shipping the most cocaine with the Netherlands not far off our heels.
Cocaine- number of listings
USA- 315
Netherlands- 258
United Kingdom- 174
With these kinds of drug dealers free to act on their own ventures unchecked for a time, there is no real way of tracing every deal and every package shipped, which is probably what continues to make this issue one that is most disconcerting. If we cannot even begin to trace the drugs back to their original nation, how will the authorities ever trace the dealers? Then again it would not be the first time online dealers got clever, got confident, and then got caught.
 In any nation, anyone can be affected by the disease of addiction. Illicit drugs can be found in every corner of any country, some drugs more often than others, but addicts suffer the same across the board. Global awareness and effort is being made to try and make a change, but in the life of an addict there may not be much time left. There is a way to save your life, and you don't have to cross the world to do it. If you or someone you love is struggling with substance abuse or addiction, please call toll-free 1-800-951-6135. We want to help. You are not alone.