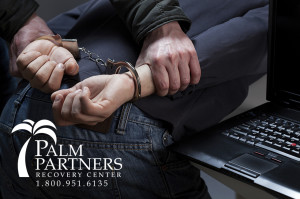 So apparently dealing drugs has gone digital. The man speculated as the world's most prolific online drug dealer- Cornelis Jan "SuperTrips" Slomp, 23- has pleaded guilty in Chicago. The artist formerly known as "SuperTrips" was arrested in Miami last August. A Dutch national, the suspect admitted in court Thursday to selling illegal drugs through a now-defunct underground website labeled "Silk Road" and is expected to be receiving a 15 year prison sentence. As stated in an article on the arrest and prosecution in the paper The Sun-Times, Slomp claimed to have sold more drugs than anyone else had been able to distribute using the site, and honestly I was taken by surprise at the estimated quantities.
Digital Dealer
The Sun-Times wrote the "SuperTrips" Slomp, who is a former software engineer, made over $3 million in digital currency by selling various drugs online and having them shipped across the country. Through this electronic enterprise he allegedly shipped:
All this, along with large quantities of marijuana and prescription painkillers, were packages sent in the mail using his infamous nickname "SuperTrips" over an 18 month period.  The case against Slomp began back in April 2012 after customs officers at O'Hare International Airport seized an envelope mailed from the Netherlands that had Ecstasy concealed inside an empty DVD case. While some drugs wound up in Chicago, the digital dealer surprisingly even sold outside the U.S. over-seas. During his rise to the top he was quoted to claiming "big stockpiles of product, you literally cannot empty me out."
Investigation Information
The criminal mastermind "SuperTrips" Slomp had the potential to face up to as many as 40 years in prison for his crimes, but the Sun-Times stated that state prosecutors agreed only to require that he serve a 15-year sentence in exchange for the dealer's cooperation with further investigation. He has already forfeited roughly $3 million in drug money he had accumulated over the internet selling his vast product stashes.
Included in the article in the paper,  the "Silk Road" site had been crippled last October after alleged founder Ross William Ulbricht – nicknamed "Dread Pirate Roberts" – was arrested on several similar and serious charges like drug trafficking, soliciting murder, facilitating computer hacking and money laundering. Court records show that "Silk Road" had nearly a million registered users worldwide — about 30 percent based in the U.S. — in its 2 1/2 years of operation.
Bargaining and Bitcoin
"SuperTrips" Slomp's attorney said his client could testify against Ulbricht- whose attorney stated back on November 6th would be pleading Not Guilty- in order to make his 15 year deal. According to the Chicago Tribune prosecutors might even ask for less jail time if he provides "substantial assistance" on future investigations. Slomp is also providing information about numerous drug suppliers and distributors directly related to his own criminal activity. The list includes a cocaine supplier from Chicago, and a man in Florida who was supposedly going to be taking over Slomp's operation in the United States.
This and other surprising stories show the power of technology and what those who know it well enough have access to. With Bitcoin being the currency in these online trading communities, and so much lately in the news about money laundering by high profile promoters of these digital dollars, authorities are trying more and more to prove that the cloak of anonymous internet is not enough to hide behind, and more regulations are being put in place for these bitcoin businesses.
 If you or someone you love is struggling with substance abuse or addiction, please call toll-free 1-800-951-6135