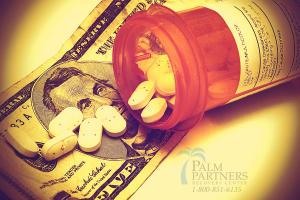 Author: Justin Mckibben
It seems in society today cats in costumes and selfies layered in filters and hash-tags are not the only thing getting attention all over Instagram. Apparently thousands of accounts, perhaps even more to date, are currently being used as a powerful platforms for digital drug dealers to sell numerous drugs including marijuana, prescription pills, ecstasy, and other illicit narcotics via the Internet. Apparently pay-pal is acceptable currency now in the drug market. It operates like the notorious Silk Road, which was a marketplace for anonymous, and often illicit, trading that had been under fire for some time. The exception being that it's a thousand times more user-friendly, and it hasn't been shut down.
With posts of photos and videos being uploaded at the speed of social media, anyone with a smartphone can easily browse, buy, and sell drugs with almost absolute impunity and security. Instagram posts are not regularly restricted or censored. No accounts postings are ever blurred, age-gated, or otherwise sequestered from Instagram's growing membership of over 200 million regular users. Despite the fact that this issue is increasingly obvious and only getting worse, the owner of Instagram- Facebook- has also never publicly acknowledged this ongoing criminal activity.
Let's be practical about this. Social networks such as Instagram or Facebook operate with around 1.2 billion people actively using it at least once a month. With a community this massive there is bound to accumulate a variety of social and networking activity, legal or not, and many major corporations take full advantage of this kind of marketing strategy. Earlier this year, it was discovered that there were widespread gun-sales activity on Facebook, some of it apparently in violation of local and federal laws. Facebook eventually responded by clarifying its policies, and posts were flagged accordingly. Yet so far, Instagram has not faced a similar sanction with its drug dealing population.
#HowItGoesDown
The steep sum of the posts involved indicates a market that's at least large and organized enough to simulate any other evolving function on the social network and use it to an advantage. Many of the accounts in question are public and easily searchable through Instagram, so followers have no trouble finding the hash-tag (#) they need for whatever drugs they want. Some have hundreds or thousands of 'likes' and followers, so their clientele is hard to even begin to estimate.
How would one find a substance on this nation-wide cyber selection? It is so easy it's scary! All it takes is a hash-tag (#) to narrow down your options. Typing in "#xanax" for example, will teleport a user to a list of hash-tags spanning more than 100,000 images specifically for this one drug, and from there the work is cut out for you. Many of these images are considered "legitimate" as they only portray USING drugs, because that's  just fine to plaster all over the internet, right? However upon closer inspection you will find posts with drugs for sale hidden in the hash-tags. With a quick untraceable money transfer or Bitcoin transaction buyers can have a shipment delivered to their doorstep in days. The U.S. Post Office or other delivery services are now undercover couriers for this seemingly limitless enterprise.
In Instagram's defense, the actual transactions don't actually happen over Instagram. The app is simply being exploited as a billboard for transactions that are completed elsewhere, via Bitcoin in many cases. With this kind of anonymity drug dealers are able to expand their influx of customers through one of the most widely used apps in the world. With minimal investment, cautious dealers can conduct their business in broad daylight, and even broadcast it!
Most dealers typically keep their security as best they can by listing their burner cell phone numbers or burner emails, which basically means that if the heat is put on, they can dump the phone or the email with no strings attached and as little bread-crumbs left behind to trace, if any. Many use the popular messaging app Kik, which offers relatively anonymous messaging without the hassle of phone numbers or any other self-incriminating information.
#ChangingTheGame
Like any clever marketing team, these dealers using Instagram accounts employ hash-tags that typically do not even relate to their specific business just to diversify their audience. Some use seemingly innocent, popular and vague referencing hashtags like #instagood, or #ifollowback. Others cast an even larger net with common pop-culture references like #rihanna to draw as many wondering eyes to their inventory as possible.
The true scale of the epidemic cannot be properly measured without hard numbers from Instagram itself. Even though many images may have multiple hash-tags, it's apparent that a large number of photos are involved. Brand-name hash-tags, the kind any teenager might know, are particularly active and accessible on Instagram. For example the number of posts tagged with #xanax grows at a rate of over 100 photos per day, and according to further investigation there are more unique groupings like #overnightdelivery and #ohiocartel that can grow by just a few posts a day. Either way they offer easier access to those with a clear intent to sell to or scam Instagram's millions of users.
There are plenty of scammers out there as well, which also adds an element of danger when dealing with people who intend simply to rob customers. The drugs for sale on Instagram are generally name-brands not hard to recognize:
Marijuana
Liquid promethazine-codeine cough syrup
Xanax
Adderall
Oxycodone
Even drug-addiction management drugs often used for withdrawal treatments are being taken advantage of like:
MDMA, LSD, and ketamine are also easy to find. However most harder narcotics like PCP, cocaine, methamphetamine, and heroin have so far been very rare on Instagram.
#What'sTheDeal
When inquiries were made to Facebook about the questionable conduct and how they are handling this growing issue, the response wasn't exactly ideal. The comment sent back to Venturebeat.com authors original investigating was:
"If you are reported for sharing prohibited or illegal content, including photographs or videos of extreme violence or gore, your account may be disabled and we will take appropriate action, which may include reporting you to the authorities. Additionally, it is neither possible nor permitted to complete transactions involving regulated goods on our platform. If your photos or videos are promoting the sale of regulated goods or services, including firearms, alcohol, tobacco, prescription drugs, or adult products, we expect you to make sure you're following the law and to encourage others to do the same."
In many opinions this defense is almost a blatant relinquishment of responsibility. There's little doubt that Instagram has its eye on mobile shopping, so if Instagram eventually intends to legitimize its own marketplace there is a lot more work to be done in developing regulations.
On the other end Instagram has also increasingly appeared in headlines credited to contributions in law enforcement operations to combat illegal activity as well. The Drug Enforcement Administration (DEA) has already used Instagram to bring down international drug cartel members on many occasions, and the NYPD used the platform to conduct the biggest gun bust in their department's history. Even though it has done some measure of good, the language contained in Instagram's Community Guidelines doesn't support the shadowy short-comings in the technology.
Instagram's only line of defense thus far is simply to be reactive to the problem when it is isolated. Instagram has repeatedly blocked specific hash-tags that cause noticeable problems. Media attention also seems to trigger bans for specific hashtags being exploited. For example, the "#XanaxForSale" hash-tag was blocked with 24 hours of gaining media attention. Hash-tags relating to the sale of prescription cough syrup were similarly blocked after receiving media attention last year.
With all eyes on a thriving social media platform designed to visualize life at its fullest, how is it that this growing drug advertisement on Instagram can be stopped. With #NoFilters in place dependable enough to restrict posts as an effective #ShowStopper, can Instagram turn this around and get some of that #RecoveryLife? Hopefully this is addressed before too much damage is done. Not too many people 'like' the #AddictLife. If you or someone you love is struggling with substance abuse or addiction, please call toll-free 1-800-951-6135. We want to help. You are not alone.