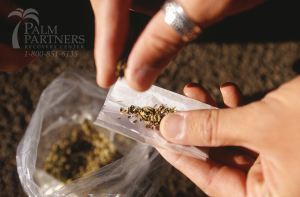 Author: Justin Mckibben
Philadelphia has officially thrown its hat in the ring, joining the ranks in marijuana drug law reform the state has now become the largest city in the United States to formally decriminalize possession for small amounts of marijuana. This is just one more addition to the frequent reforms taking place across the nation in regards to the way marijuana is being addressed in the nation.
This past Wednesday, October 1st Philadelphia Mayor Michael Nutter signed legislation that will reduce the possession of 30 grams or less of marijuana from a more strict arrest to a mere civil offense.
The Old Policy
Up to this point, Philadelphia punished all marijuana possession with at least a $200 fine, a drug treatment course, and probably the most damaging punishment of all was the drug arrest going on record. The original draft of this new legislation would have the policy changed so that police would only be issuing citations basically identical to a parking ticket for possession of one ounce of marijuana or less. Mayor Nutter and his administration, not to mention the Philadelphia police officials, had reservations about that approach.
Eventually the bills author, councilman Jim Kenney, and Mayor Nutter were able to reach an agreement on a compromise: that the infraction would result in what's called a "non-summary civil offense." Councilman Jim Kenney stated,
"We've gotten to a place where it is out of the criminal realm. There's no more handcuffs, no more bookings, no more criminal record.  Police will not have to leave their posts and go to the station house to deal with this.  People will pay a fine based on the offense: $25 for the possession of anything under an ounce."
The New Deal
With the new law now being put into place those possessing that specified amount will now only be subjected to a $25 fine, while those caught smoking pot in public will only have to pay $100 or be made to perform some type community service. One of the most notable pieces of information here is that the arrest numbers will be greatly reduced, and there will be less stress and stigma placed on citizens.
"There will be no criminal record for an individual. And that's a major step," Kenney notes. "We have so many people that we are putting in the prison pipeline, and the poverty pipeline, because a criminal record is a debilitating thing."
According to Philadelphia police however, anyone who is caught selling or distributing marijuana in any quantity, in possession of more than 30 grams, or not providing proper identification will still be subject to arrest.
Jim Kenney is also confident when he claims that this approach will spare more than 4,000 people from being arrested each year, and will save the Philadelphia Police Department about $4 million a year, which makes a lot of sense given the costs of law enforcement efforts to police marijuana along with other serious narcotics in the area. Mayor Nutter commended the efforts put forth by Kenney and admits that the councilman's original draft of the bill actually opened his eyes to the reality of the issue, which prompted the Nutter administration to do more studies how other cities were handling possession of small amounts of marijuana, and derive from that the best possible solution.
Changing the Perception 
The city also announced that it would "teach students to resist all drugs, alcohol & tobacco" through making more information and education about the reality of substance abuse and related issues available to the school district's LifeSkills training program.
The mayor also signed an executive order that would provide funds to Community Legal Services, in order to allow former convicts to have their criminal records expunged. This is especially impressive, because it not only shows the Philadelphia is doing what it can to be progressive, but they are willing to make these new changes in marijuana policies retroactive to benefit those who would already have problems with a drug arrest record related to marijuana possession.
"This comes at a time when many other jurisdictions are re-examining their approach to marijuana law enforcement," the mayor's office tweeted.
The new law is slated to take effect on October 20th and is likely to have a very powerful impact on the community at large. It may not be as absolute an approach as complete legalization like some other states, but it is a step that many believe is heading the best direction for the area. A conscious effort to decrease the crime rate is being made.
Raising awareness about substance abuse and the dangers of addiction instead of fear mongering and frightening people away from getting proper treatment is sure to be more effective in most cases. For too many people suffering with a drug problem the concept of getting help seems impossible, but that could not be farther from the truth. If you or someone you love is struggling with substance abuse or addiction you are not alone! Please call toll-free 1-800-951-6135. We want to help.