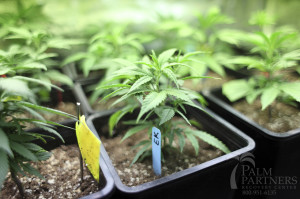 Author: Justin Mckibben
In the recent months, and over the past year in several areas, there has been a lot of legislation in regards to creating a bill designated to regulate marijuana for medical reasons. A few states have already passed legislation specifically tailored to decriminalize marijuana on a recreational level. During these pro-marijuana campaigns voters from state to state are regularly being subjected to a stream of fear-mongering assertions. While these scare tactics come unaccompanied by evidence about what is 'likely' to happen if drug prohibition is repealed, there is a lot of doubt as to the genuine concern behind these claims. Luckily there is quite a bit of information that shows how the concept of decriminalized drugs has had a positive impact in areas that have taken a more liberal approach.
Thirteen years ago, Portugal became the first Western nation to pass full-scale, nationwide decriminalization. That law, passed October 1st, 2000 abolished criminal sanctions for all narcotics. That's right, meaning not just marijuana but also 'harder drugs' like heroin and cocaine. As a result there is now a decade's worth of empirical data on what does and does not happen that debunks most of the horror stories the prohibition propaganda spreads. Portugal's drug decriminalization reform has been an astonishing success. Drug usage in many categories has decreased exponentially. In a nation where the drug problem was among the worst in Europe, Portugal now has the lowest usage rate for marijuana. So in reference to Portugal's experience, here are 7 real world benefits of decriminalized drugs.
Eliminates Addiction Stigma
One important change that takes place when drug decriminalization occurs is that the drug addict stigma begins to dissolve away. When decriminalization is brought up, most officials typically make claims that it will promote drug use, and it will attract more 'undesirable characters' to an area.
However, when a government creates a barricade of fear, it divides the officials and the citizens, which prevents effective treatment and education campaigns to be presented to the public to raise awareness. Also in the experience of Portugal and other decriminalized governments the trouble with 'undesirables' is not the case at all, and the stereotype of a typical drug user disappears because the idea is no longer limited to criminals.
New Prosecution Policies
In Portugal individuals caught with drugs are no longer treated as criminals or face arrest and prosecution. Instead, people caught with drugs are sent to a tribunal of health professionals, where they are offered the opportunity, but are not forced, to seek government-provided treatment. So an average of 40,000 people are in addiction treatment as opposed to incarceration.
Decrease in Drug Related Disease
Drug-related pathologies, including HIV transmission, hepatitis transmission and drug-related deaths also have a huge possibility to take a major dive. Back in 2001 drug users accounted for 56% of the HIV cases in Portugal. Since the decriminalization, this is another statistic that has toppled, and drug users make up only 20% of the HIV cases in Portugal.
Better Budget Management  
When money talks, the facts about spending on fighting drugs tell a whole other side of the decriminalization story. When a government no longer spends extravagant amounts of money on arresting, prosecuting and imprisoning drug users, that money can instead be used on highly effective treatment programs, as well as other services to help users like methadone clinics, to limit drug-related damages.
Drastic Decline in Drug Deaths
Some people expect that letting drugs run rampit in their state or country will cause a epidemic of overdose and drug related deaths, however statistically speaking in relation to Portugal's decriminalization the amount of individuals who die due to drug use has the potential to have a serious decline.
Compared to 1999 when there were 400 deaths per year during a period when drugs were still criminalized to 290 deaths per year 2006 after years of decriminalization. And this statistic is in a country that allows for not just marijuana like most states in America are working toward, but other more dangerous substances.
Drop in Addiction Population
Decriminalization's potential to establish new drug treatment and awareness also creates the possibility for a serious drop in addiction among the population. As more education is provided and people are released from the shackles of stigma, they have a new lease on learning and avoiding problematic drug abuse.
Since the early 90's in Portugal, the population of 100,000 problematic (addicted) drug users in the country has been reduced by at least half. Addiction has actually become less of a problem since drugs were decriminalized.
Active Development of Addiction Treatment
Between 1999 and 2003 there was an astounding 147% increase in addiction treatment. Even marijuana, the drug in question being marijuana is by far the most used drug in all of Europe, has the lowest life-time use rate in Portugal as opposed to any other European country, most having double or triple the amount. So regardless of individual opinions on decriminalized drug laws, any opinion should be grounded in empirical evidence, not speculation and fear-mongering.
As voters make a momentous decision on drug policy, including one currently facing Florida voters in Palm Beach County in  regards to medicinal marijuana, Portugal's decade of decriminalization offers exactly the sort of rational examination. While legalizing ALL illicit narcotics may be a little extreme, legal marijuana typically does not bring society crumbling down.
Fear mongering and prohibition propaganda are designed to intimidate the population and make the concept of decriminalization seem like it is aimed at hurting the community, when in reality many examples of decriminalization that exist show a lot of profound benefits. One of the greatest results of this kind of reform is the innovation in addiction treatment, and the rise in addicts seeking help because they do not fear prosecution. If you or someone you love is struggling with substance abuse or addiction, please call toll-free 1-800-951-6135