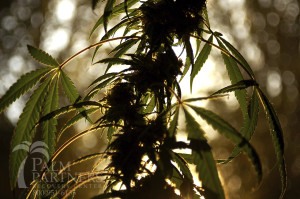 In the past few years new legislation and reforms have sprung up all around the nation in support of the legalization of medical marijuana, and in some states even the recreational use of marijuana. The debate has gone on for years in effort to end the prohibition of marijuana in America, and how ineffective and unjustifiably expensive the War on Drugs has been against the marijuana industry in particular. With so many changes going on in Florida now, and so many other states preparing to legalize marijuana in some capacity or another, some people want to know what kind of impact this will have one the recovery community, and will it be for better or for worse.
The Cons
Legalization of marijuana, medical or not, does have some potential to put a strain on the recovery community, but many believe that only pertains to those who are not committed to the life-style of recovery. But in keeping with the idea that the newcomer is so important to the fellowships of recovery, it may be troubling that the newcomer may be putting forth effort in a battle to recover from alcohol or other hard drugs, but be under the impression that marijuana is a different class of drug that they can use safely. With the concept of legalization, some may be more prompt to use marijuana because they feel it will not become problematic, just as many drug addicts tend to be under the impression early on that alcohol is safe for them as well.
Some people who are new to recovery have a pretty difficult time as it is accepting marijuana as a drug that poses any danger to them, and I can say in my own experience as well as the experience of others, that it is typically the drug people will use first when they relapse, other than alcohol. My relapse, as well as the relapses of several others I have known, directly resulted from the belief that marijuana was a safer drug and that it could be used with impunity unlike opiates, or other 'harder' narcotics. Some also wonder will these dispensaries take the place of the 'pill mills' as the new corrupt drug industry?
Temptation should also be considered, because the fact that legalization means that marijuana will be much more easily accessed also poses a problem for people in recovery. Having marijuana dispensaries in your area may not seem like a problem, but some may say once they are around and you see more advertising for marijuana in your area you may feel a little differently. Then you have more people on a regular basis you are exposed to that would be using marijuana, bringing back the concept of peer pressure.
Recent studies have also shown that legalization would also drive up the number of teens using marijuana, at least by those who have already used at least once. This presents the question, will drug use across the board increase or decline based off the availability of marijuana? And if the numbers of users increase, will there also be an increase in the recovery population as more and more people develop drug habits?
The Pros
Even though there are a few concerns, it is my belief that medical marijuana is not at all a bad thing, and that it has great potential to help a lot of people who suffer from serious illness. The medical marijuana market has the opportunity to affect the lives of many sick individuals, and also to stimulate the economy while shifting the resources for the War on Drugs to other substances that are creating deadly epidemics across the country.
As far as the recovery community, I stand with those who feel that it is a personal distinction that the individual will have to make. Anyone who admits to having an addiction, be it alcoholism or drugs, should be aware of the risk they take when trying to fool themselves into believing that marijuana is a safer substance for them. Anyone who works an active program of recovery can easily tell you that any substance that you put into your body that is mood or mind altering has the potential to affect your recovery.
Again, from my personal experience I know that marijuana only leads me to drinking and heavy drug use all over again, because I am aware that as an alcoholic and addict, the real problem has not so much to do with the chemicals I abuse and more to do with what is going on inside me. The disease of addiction is a mental, physical, and spiritual illness that can catch up with me no matter what drug or drink I take. So while it may pose a threat to the newcomer who has not experienced a relapse, it is important that someone explain the truth about addiction.
Legalizing a drug and having it advertised and available may be tempting, but it's not as if it isn't already done everywhere every day with alcohol. Almost any store you walk into is stocked with booze and plastered with adds to try and sell new alcoholic products. Your television is constantly putting on a display of new beer and liquor commercials with cunning sales tactics and alluring visuals, not to mention cigarettes. So to say that medicinal or even recreational marijuana will be any more tempting is a cop-out in my own opinion. You are already tempted every day with a legal drug that is the most dangerous of all, and people don't even recognize it because they have been desensitized to its image. Slowly but surely the same will be said of marijuana.
Finding Middle Ground
While it is understandable that some may feel a level of concern with being in recovery and the fact that soon an old vice will soon be more available and abundant in the public, it is important to understand that in Florida there is a large recovery community, and those in that Florida recovery community who are aware of what the disease of addiction means can tell you that it is not something to be afraid of. As long as an individual can be honest with themselves about their addiction, and understand that they are playing with fire by trying to get away with using marijuana in any form there should be no real worry.
Now the recovery community will probably see changes. More people may find themselves in recovery because they dabble with the idea of marijuana, and it could possibly lead them to a bottom quicker if they are addicts or alcoholics. Treatment centers in Florida may see changes in the number of patients, either that more come in because they are using more, or they see less individuals coming in for marijuana related issues and start to treat more patients who struggle with other narcotics.
Only time will tell exactly how this affects the recovery community. For the most part, those who are active in the recovery community will be able to comprehend that regardless of marijuana being legal or not, it is still a drug and is an unnecessary risk. Staying clean and sober does not just apply to illegal substances, and to resort to pushing the envelope of recovery just because the marijuana is there is a mistake hopefully too many don't make. Substitution is one of the most basic ways that we alcoholics and addicts find ourselves in the grips of a serious relapse, and for people in recovery it isn't worth putting your life on the line for pot.
Medicinal and recreational marijuana reforms may be changing the way that the law dictates drug use for some, but for the addict or alcoholic the risk is too great to compromise. While an alteration in Florida legislation will definitely make for some positive changes, it is important for people in recovery to recognize the difference in the laws does not make a difference in their own addiction. A drug is a drug, legal or not. If you or someone you love is struggling with substance abuse or addiction, please call toll-free 1-800-951-6135