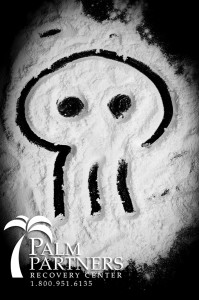 When we discuss the 'true cost of the heroin epidemic,' we're not talking about fiscal dollars, although that is a factor in this latest chapter of American tragic history.
We've reported on the toll heroin is taking all over the country: from New Jersey, to Vermont, to Ohio, and now Oregon, Colorado, and who-knows-where else.
Heroin is spreading like wildfire across America. And the toll on our communities is evident. Indeed we are paying some steep prices for the heroin epidemic.
In Butler County, Ohio, 911 calls for heroin overdose are so common that the seasoned EMS coordinator compares the situation to "coming in and eating breakfast — you just kind of expect it to occur." And the resources just aren't available: a local rehab facility has a six-month wait.
Butler County's Sherriff Richard Jones admits, "There are so many residual effects. And we're all paying for it."
Besides the more obvious problem: the spike in heroin-related overdoses and fatal overdoses, the heroin epidemic has all kinds of tragic fall-out. Families are being torn apart as more and more children are being forced into the already overloaded foster care system. Crime is on the rise as the desperate drug-addicted people are turning to criminal acts – shoplifting is particularly popular – to support their insatiable habit.
The Heroin Epidemic: Shocking Statistics
It's true, there are other drugs out there being abused but, heroin's rapid escalation is, to say the least, troubling. Just last month, U.S. Attorney General Eric Holder said of the 45% increase in heroin-related overdose deaths between 2006 and 2010 that it's an "urgent and growing public health crisis."
In 2007, an estimated 373,000 people were using heroin in the U.S. By 2012, that number was 669,000, with the 18 to 25 age bracket seeing the greatest increase in users. Astonishingly, the number of first-time heroin users nearly doubled in a six-year period, from 90,000 to 156,000 people.
We know why this is happening: experts note that many opiate users turned to heroin after the "pill mill" crackdown, making painkillers like OxyContin harder to find and much more expensive. For example, on the street, a gram of prescription opiates might cost upwards of $1,000 whereas that same gram of heroin will sell for $100.
Heroin is More Powerful Today
Heroin today is more fatal because it's either extremely pure or laced with other powerful narcotics, such as the latest batch of deadly heroin, known to be cut with fentanyl – an equally powerful opiate. That, coupled with a low tolerance once people start using again after treatment, is what oftentimes leads to the fatal overdoses in fresh from treatment addicts.
Heroin Epidemic: Users are Getting Younger and Younger
One Butler County school recently referred an 11-year-old boy who was shooting up heroin intravenously.
Portland, OR's Central City Concern, a mentor program in Portland, OR says of its clients that, in 2008, 25% of them were younger than 35. Last year that shot up to 40%.
"I thought my suburban, middle-class family was immune to drugs such as this," says Valerie Pap, who lost her son, Tanner, at age 21 to heroin in 2012 in Anoka County, MI, and speaks out to help others. "I've come to realize that we are not immune. … Heroin will welcome anyone into its grasp."
If you or someone you love is struggling with substance abuse or addiction please call toll-free 1-800-951-6135.
Source:
http://www.huffingtonpost.com/2014/04/05/heroin-us-spreads-misery_n_5096774.html