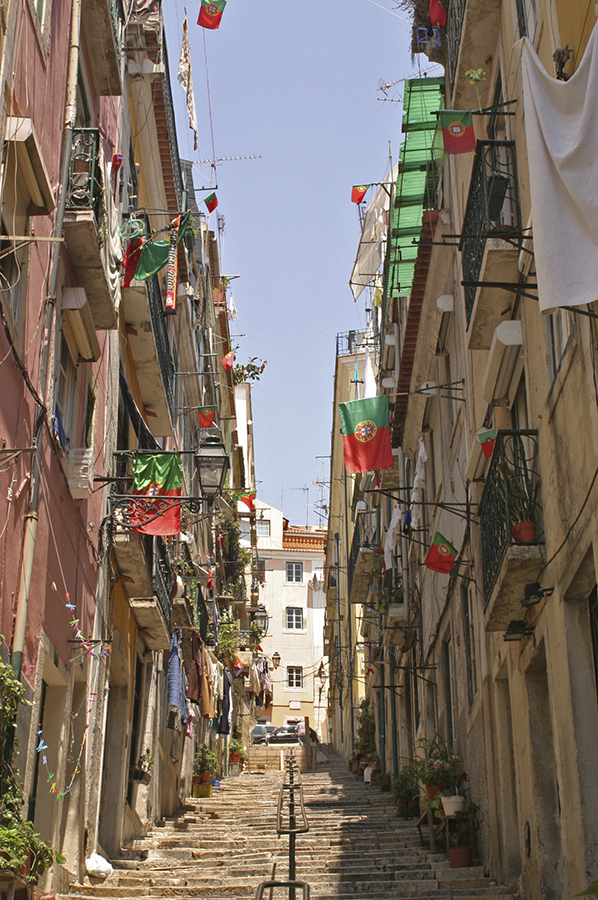 Author: Justin McKibben
Some believe that in order to combat addiction, there is a far greater solution than what has been seen in the past of punishment. Many believe you should build a system that is designed to help drug addicts to reconnect with the world, because that is more likely to inspire them to abandon their addictions and change their lives.
Almost 15 years ago, Portugal had one of the worst drug problems in Europe. Reportedly 1% of the population was addicted to heroin. That may not seem like a big average, but were are talking 1% of a whole country. Over the years, Portugal made every attempt to combat the mounting heroin epidemic, including throwing mounds of money at the problem trying to enforce their drug policy.
A New Tactic: Portugal Setting Example by Putting Addicts in Therapy Not Jail 
Portugal's war on drugs failed time and time again. The epidemic continued to thrive, and ultimately the people were left with an increasing number of users. Then Joao Figueira, a top drug cop in Portugal warned in 2000 that more crime would be reflected by more addicts, and he began to drive for a fundamentally different methodology.
Finally Portugal's government made a drastic move and decriminalized all drugs. The government resolved to transfer all the money they had been wasting on arresting and jailing drug addicts, and spent it instead on reconnecting them to themselves and the world. Instead of incarceration addicts were given the opportunity to experience various ways to bond together and to care for one another.
Definitely one of the most important realizations they had come to in this process of reform was that the aspect of an individual's environment is essential to their growth, and so their plan was to give addicts secure housing and subsidized jobs. One group of addicts was even given a loan to set up a removals firm, which seemed to suddenly bonded the group, to each other and to the society.
This action provided recovering addicts with a purpose in their lives, and the idea was to create some motivation to put down the needle, alongside the offered treatment programs.
How's It Working Out?
So far the result of this dramatic shift in the way Portugal addresses the issue of drug abuse and addiction has been an exceptionally positive impact. According to a study conducted by the British Journal of Criminology, researchers discovered that Portugal's drug problem and addiction epidemic has decreased nearly 50%!
Levels of drug consumption in Portugal are now among the lowest in the European Union, and decriminalizing low-level drug possession has created a dramatic decline in drug arrests:
From more than 14,000 per year to approximately 6,000
The percentage of drug-related offenders in Portuguese prisons decreased as well:
From 44% in 1999 to under 21% in 2012.
HIV infection is an area where the results are clear. Before the law, more than half of Portugal's HIV-infected residents were drug addicts. Each year brought 3,000 new diagnoses of HIV among addicts. Today, addicts consist of only 20 percent of HIV-infected patients.
That is an incredible difference that was achieved once the country started treating their addicts instead of punishing and imprisoning them. In fact, the initiative has been such a success that according to sources very few citizens even have a desire to return to the old system.
With the new wave of reforms, especially after the midterm elections last November, the decriminalization of marijuana in America either medical marijuana or else recreational has already begun. Let us not get ahead of ourselves though, because the complete decriminalization of all drugs is probably not something that will happen anytime soon in America. That being said, adopting the same attitude of offering greater care and support towards addicts would absolutely be a tremendous change that could make a very real impact on the drug using population.
President Obama has already spoken up about changing out drug policy for nonviolent drug users, and many have stood in support of that. In fact in April of 2014 a poll revealed some surprising statsitics about the way our countries focus is shifting in relation to drug policies. According to that survey:
2 out of 3 Americans believe people shouldn't be prosecuted for drug possession
63% support eliminating mandatory minimum sentencing
54% support full marijuana legalization
With the speculation that the times are a-changing and 2015 is suspected to be a big year for harm reduction strategies, we may begin to see more and more done to eliminate the stigma associated with drug addiction, and see more efforts made to treat addicts, and not punish them.
Laws are being reformed, drug policies are being revisited and the focus is being shifted from an arduous and combative strategy to one build on the idea of supporting those who struggle and providing effective and educational treatment. If you or someone you love is struggling with substance abuse or addiction, please call toll-free 1-800-951-6135