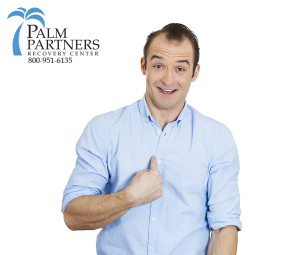 Families who have a member in active addiction go through living hell. Addicts, as a result of their desperate situation, will manipulate and take advantage of those closest to them in order to maintain their addiction and, most often, it's their family members and other loved ones. So, it's common for you to feel angry, alienated, frustrated, and fed up.
The dynamic in a family that's dealing with an addict can quickly turn toxic. Emotions run high and codependency is often common in this sort of situation. Families need to find a way to distance themselves from the addict's behaviors – by not taking it personally and by not allowing their addicted loved one to bait them into action. This is easier said than done. Learning how to deal with irrationality rather than succumbing to it is essential if you are to help your addicted loved one as well as protect yourself from getting sucked into their insanity.
Fortunately, there are resources available to people in your situation. There are support groups such as Al-Anon, Alateen, Nar-Anon, and Family Anonymous, which offer free meetings for those who are affected by someone who struggles with addiction and substance abuse.
Many people in your situation think, "It's their problem not mine. Why should I go to counseling, Al-anon, or participate in a family program?" Here are some important reasons why you should seek support for yourself.
Addiction is a 'Family Disease'
The addict does not exist in a vacuum meaning that, just as they are affected by their substance abuse, so are their loved ones. In fact, many have said that it is the family members and other loved ones who suffer the most when someone is struggling with an addiction.
It has been long-established that alcoholism has been considered to be a 'family disease' and that, of course, can be extended to addiction in general, of other substances and even behaviors, such as gambling addiction. One family member's addiction intimately involves all of their loved ones.
Addiction is a 'Brain Disease'
It's difficult to grasp but, substance abuse and addiction truly are medical conditions that are recognized by medical professionals as legitimate disorders for which specialized treatment is required.
This is hard to understand because there is still such a negative stigma surrounding addiction. And addiction doesn't manifest like other chronic medical conditions, such as diabetes or cancer. Yet, it is just as deadly.
Going to counseling and/or attending Al-Anon meetings can really help the family members understand what their loved one is going through and learn not to take things personally. Just as it isn't your fault that, say your grandparent develops Alzheimer's, it isn't your fault that your child or other loved one develops addiction. But, you do have an opportunity to try to understand their situation as well as obtain information and learn about resources that can help.
Enabling vs. Supporting
It's important to know the difference between being supportive of your loved one and crossing the line into enabling. Some have put it like this: enabling means loving your addict to death. What that means is that, by financially supporting your addicted loved one or otherwise 'turning a blind eye' to their addiction, you could be helping them to slowly kill themselves.
At Al-Anon, Nar-Anon, Family Anonymous as well as counseling sessions, you can learn how to set – and maintain – healthy boundaries while dealing with a loved one's addiction.
If you or someone you know is struggling with substance abuse or addiction, please call toll-free 1-800-951-6135.