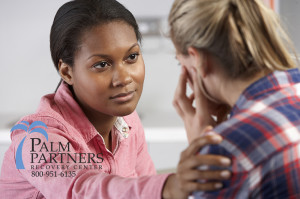 You may not know it, but by adapting to the life-style and choices of a person in your life struggling with substance abuse or addiction you are enabling the harmful actions and outcomes in that person's life, and it is done out of selfishness. Helping is doing something for someone that they are not capable of doing for themselves. Enabling is doing for someone things that they could, and should be doing themselves. And although you may have the best intentions to protect or support the addict or alcoholic in your life emotionally or financially, ultimately there are typically selfish motives. Sometimes pride, fear or empathy are how people convince themselves this is acceptable.
It has been said a hundred times that we always hurt the ones we love, and the addict is an extreme example of this pattern. As a recovering alcoholic and addict, I have personally manipulated relationships in my life to fit my needs in active addiction, and some make it easier than others. But to be an enabler is selfish, because it can be done in many ways, but typically the enabler does for the addict or alcoholic to feel needed, wanted, or in control. Sometimes people enable someone who abuses drugs or alcohol to keep them sick. It may seem terrible, but with all the methods of enabling it is possible that the person keeping the addict or alcoholic alive and able to keep using does so to make sure that they always need them. If that addict or alcoholic gets better, there is no need to give them the support and stability, and they may not stick around.
When providing an addict or alcoholic with financial support, it may seem as though you are doing what you can to help stabilize them. To give them what money you can to help them pay rent, put gas in their car, or put food on the table, what you are doing is giving them a safety net to fall back on so they never have to be accountable. Paying their bills for them, or giving them money you can only hope goes to the right place is just prolonging their suffering.
If you support an addict or alcoholic with material needs it is also a huge sign of enabling their addiction. By letting the addict or alcoholic live in your home, drive your car, or even by providing them with a vehicle, food, or other material resources like clothes is feeding into their addictive behavior.
Making excuses and justifying the addict or alcoholics behavior is another way you can be an enabler. By defending them against people who speak up about their harmful and irresponsible behavior, you create an atmosphere where they can keep up the actions that are affecting themselves and others in negative ways. To argue that they do not need the stress or humiliation of facing their problem is dangerous for your relationships, and so is lying to protect their interest.
Emotionally enabling an addict or alcoholic and not setting safe and healthy boundaries is also a very big issue. If you co-sign for their behaviors by nurturing them when they face consequences it sets the tone for the codependent relationship. Being the caretaker to someone who is in active addiction is one of the most selfish forms of enabling.
Usually when people enable addicts or alcoholics with justification, financial or material support it is out of the selfish need to feel in control or needed. When we feel the need to keep the other person's life manageable it stems from our selfish desire to control the situation as best we can, or so that person remains in our debt. Being manipulated for thier own reasons they give the other person what they feel will make the addict see they need the enabler. When supporting an addict or alcoholic emotionally, along with any of these other forms of enabling, people are selfishly looking for another codependent to latch on to. If someone wants to feel needed, desired, or loved and the addict or alcoholic gives them that, they will do whatever is necessary to keep that codependent relationship going. Sometimes it is just to feel important, admired or powerful. Other times we just want to keep that person with us.
Parents do this to their children, and girlfriends and boyfriends do this to each other, while friends will thrive together if they are all in the same sinking ship. What it all comes down to is that the enabler keeps helping someone who is very sick stay sick, if they know it or not, because it serves them to be needed, to feel better about themselves, or to create the delusion of control in their life and the lives of others. If you are selfishly assisting an addict or alcoholic, you should consider switching to some tough love.
If you or someone you love is struggling with substance abuse or addiction, please call toll-free 1-800-951-6135