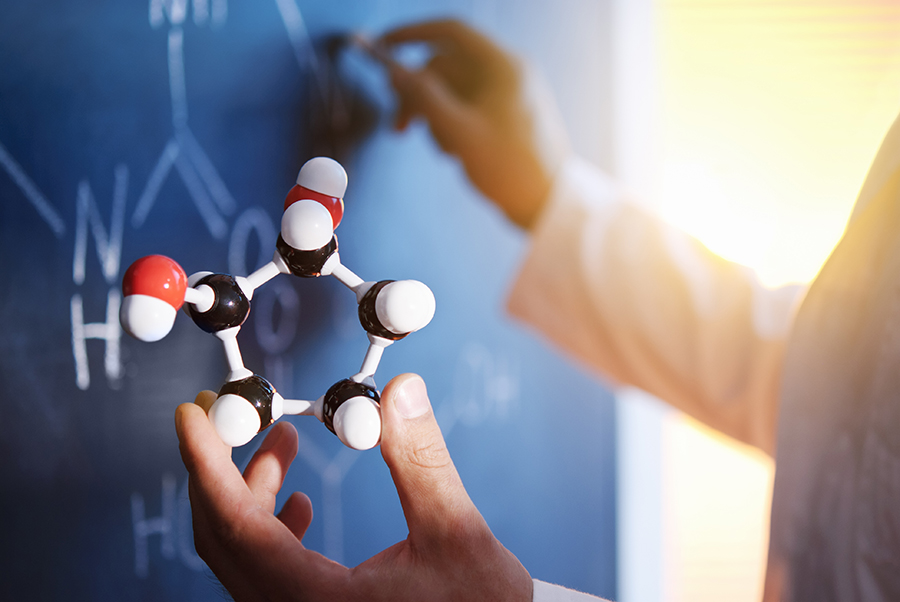 Author: Justin Mckibben
It takes a perfect storm of nature and nurture to become an addict or alcoholic of the "real deal" description. It is both the genetic predisposition of each and every individual in combination with their upbringing and exposure that contributes to the development of a serious dependence on drugs or alcohol, and it is said the same is true for eating disorders.
Now, work by a group of researchers at Washington University School of Medicine in St. Louis suggests there could be a link between the genetics behind both alcoholism and eating disorders. So what could this mean for diagnosis and treatment?
Including the Silent Epidemic
The Journal of Studies on Alcohol and Drugs published in September included a report by researchers stating that people with alcohol dependence may be more genetically susceptible to certain types of eating disorders, and vice versa, due to the genetic similarities.
Another part of this study that stood out was the inclusion of men in the surveying of genetic links. Melissa A. Munn-Chernoff, PhD, the study's first author said,
"In clinical practice, it's been observed that individuals with eating disorders also have high rates of alcohol abuse and dependence. Other studies have focused on the genetic connections between alcohol dependence and eating disorders, but all of those studies looked only at women. Ours was the first to include men as well."
Munn-Chernoff is a postdoctoral research scholar in psychiatry who was heavily involved in the research, and according to Munn-Chernoff it is important to note men were factored into this study because eating disorders are too often considered a women's issue, but in reality there is a large population of men suffering from eating disorders who are considered part of a silent epidemic.
Getting Down to Genetics
The data used for this study was collected from nearly 6,000 adult twins in Australia. The research team consistently found common genetic factors underlie alcoholism and certain eating-disorder symptoms, such as:
Self-induced vomiting
Abuse of laxatives
Several studies prior to this have also suggested certain particular behaviors we call compensatory behaviors such as binging and purging have been associated with alcohol dependence, which is why the team focused on these behaviors.
Identical twins share 100% of their genetic makeup, so by studying twins the researchers used statistics to determine the odds certain traits result from the same genes. Fraternal twins share about half their genetic makeup. So Munn-Chernoff explained that by comparing the findings in identical and fraternal twins the team could develop estimates of how much of the difference in particular traits is due to genes or environment.
According to Munn-Chernoff they determined some of the genes that influence alcohol dependence also play a huge role binge eating in men and women.
Survey by Symptoms
Because the full-blown forms of the more commonly known disorders are relatively low, and they're rare in populations of twins, researchers surveyed subjects about whether they suffered from eating-disorder symptoms instead of having a full diagnosis.  Also, symptoms can cut across multiple eating disorder diagnoses, so one eating disorder may share a lot of signs as another.
What the study found was:
Nearly 25% of the men had been alcohol dependent at some point
Almost 11% of these same men had experienced problems with binge eating
6% of women had been alcohol dependent at some point
13% of the women had experienced problems with binge eating
14% of the women had engaged in purging or abuse of laxatives or diuretics
Note: Because the researchers were examining statistics assembled for a different previous study, only the female twins were asked about purging or using laxatives and diuretics.
On a statistical scale from 0 (no shared genes) to 1 (all genes shared), the researchers found:
The genetic correlation between binge eating and alcohol dependence was statistically significant at .26.
Among women in the study, the genetic correlation between compensatory behaviors and alcohol dependence was significant at .32.
The researchers concluded those numbers suggest shared genetic risk factors for these behaviors, such as purging and fasting, are very relevant to the conversation. Munn-Chernoff stated:
"It appears that some genes that influence alcohol dependence also influence binge eating in men and women, and compensatory behaviors in women."
In the future, Munn-Chernoff would like to expand the scope of the study, including incorporating a variety of ethnic groups, and gathering blood or saliva samples in an attempt to identify the actual genes that contribute both to alcohol dependence and eating-disorder symptoms.
The big thing here in Munn-Chernoff's opinion is that having a more defined vision for what the genetic links are, and knowing these two conditions have a high possibility of coexisting, the odds of an accurate dual diagnosis and more effective treatment options has the potential to save a lot of lives.
Eating disorders are not always as easy to spot as an alcohol dependence issue, but they are both discrete and lethal illnesses and with this kind of information specialists can start to pay closer attention. If you or someone you love is struggling with substance abuse or alcoholism, please call toll-free 1-800-951-6135