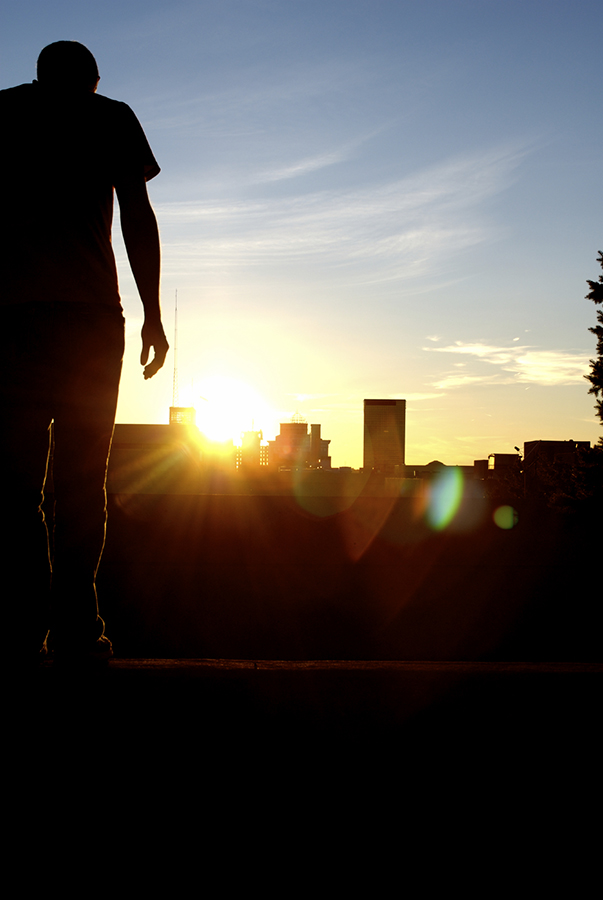 Author: Justin Mckibben
I have written about stigma in many contexts, but regardless of the forum stigma is always one of the worst elements of any illness as it is based only on presumptions and prejudices instead of facts and logic. Today I'm writing about how the issue with mental health and suicide has become stigmatized and marginalized in college campuses, and ask how much more can be done to change the face of mental illness for the future scholars of this world.
The Numbers Game
According to the most recent national survey of the American College Health Association's and 2 other studies:
30% of college students reported feeling "so depressed that it was difficult to function" at some point over the past year.
Nearly 3/4 of respondents in a 2011 study of college students by the National Alliance on Mental Illness who were diagnosed with mental health conditions said they experienced a mental health crisis while in school.
The number of students seeking counseling for "severe" psychological problems such as depression jumped from 16% in 2000 to 39% in 2012
Around 10% of college student respondents had thought about suicide in the past year
But only 1.5 percent admitted to having made a suicide attempt
So with so many students experiencing some sort of mental health concern, why is it the colleges are having so much trouble handling these issues without stigma?
The Word of the Law
The Americans with Disabilities Act (ADA) and other federal disability laws prohibit discrimination against students whose psychiatric disabilities are described as "substantially limit a major life activity" and the legislation also dictates that colleges and universities provide them with "reasonable accommodations" which includes:
Lower course loads
Extended deadlines
All this requires that the student also meets nondiscriminatory academic and behavior standards, and provided their disability does not pose a significant risk of substantial harm that cannot be alleviated by those reasonable accommodations.
The Problem
The problem is a very complex one. Starting with despite that very clearly stated law (ADA), countless of current or recent students at colleges and universities across America have reported being punished for seeking help, including:
Being kicked out of campus housing with nowhere else to go
Abruptly forced to withdraw from school
Involuntarily committed to psychiatric wards
Professor Peter Lake, an expert on higher education law and policy has said,
"Colleges are very accustomed to accommodating learning and physical disabilities, but they don't understand simple ways of accommodating mental health disabilities,"
Professor Lake sees widespread fear and reluctance across the board to endorse what he calls:
"diversity that encompasses mental disabilities and mood disorders."
Most lifetime cases of mental health conditions begin by the age of 24, so college is the typical age group for these conditions to manifest. Thanks to stigma reduction efforts and other factors college students are more likely today to ask campus counselors for assistance, but some administrations are so worried about things like:
Potential liability
Getting a reputation as a "suicide school"
The safety of the community
So instead of giving them or even informing them of their federal rights, they discipline students with mental health issues.
But this tends to have anything but a positive effect on the situation. Kicking students off campus for mental health issues typically does more harm than good. Isolating them from their support systems when what they really need is stability and empathy is actually detrimental to their personal development. Moreover, it's often a completely unnecessary overreaction, and it can only exist with fear and stigma attached to mental health.
The Dangers
Sometimes, it's clear that universities need to force students to leave for the safety of others. There have been various stories that showed the dangers posed to students when one with mental health issues remains on campus and unchecked, such as April 2007, when a senior at Virginia Tech named Seung-Hui Cho shot and killed 32 people and wounded 17 others on campus. This Virginia Tech Massacre took the nation by storm with the nature of tragedy.
Cho had been diagnosed with severe anxiety disorder, and 2 years before the shooting his creative writing teacher had warned the administration that Cho's poems were disturbingly angry and violent.
But not all people with mental health should carry the blame, because although some studies suggest a link between mental illnesses and violence, people with mental illnesses are very rarely violent. American Psychological Association Panel of Experts Report on gun violence reiterated in 2013,
"The overwhelming majority of people with serious mental illness do not engage in violence toward others,"
The panel also claimed that such people: "should not be stereotyped as dangerous."
While no college or university has ever been held liable for a student's suicide. But many employed sanctions against self-harm after Elizabeth Shin, a student at the Massachusetts Institute of Technology (MIT) set herself on fire in 2000.
Shin had written several suicide notes and talked to university counselors about killing herself, and the Massachusetts Superior Court allowed her parents, who had remained unaware of her condition, to sue MIT administrators for $27.7 million.
Students with mental health issues achieved landmark legal victories in the years after the tragedy with Elizabeth Shin. Examples such as:
In 2006, George Washington University reached a confidential settlement in a high-profile case charging that it had discriminated against a student who had sought hospitalization for depression.
The City University of New York (CUNY) paid $65,000 plus attorneys' fees to a student who sued after she was kicked out of her dorm room at Hunter College because she was hospitalized after a suicide attempt.
CUNY also withdrew its automatic-exclusion policy and now reviews each situation.
After these instances more schools started paying attention to ADA violations, and subsequently devoted more resources to students with mental health conditions after those lawsuits.
An Office of Civil Rights (OCR) spokesman claimed the OCR:
"understands that there is a critical need for guidance addressing the rights and responsibilities of postsecondary institutions and students with mental health-related disabilities"
The spokeman added the OCR was actively developing policy, but is unable to disclose how many students with mental disabilities file complaints.
Changing the Curve
There are 2 key nonprofit advocacy organizations with national outreach that have started changing the curve in the past decade by creating guidelines and reducing stigma:
The JED Foundation
Active Minds
Both were founded by family members of young men who committed suicide, making great strides for students for suffer.
History is full of men and women with mental health issues. One suffered from clinical depression and constantly talked about suicide, and he became the president of the Free World… his name was Abraham Lincoln. We as a nation have to do what we can to take the stigma out of mental health (including addiction) to provide the best support possible to those who need it, because we never know what those people could be. If you or someone you love is struggling with substance abuse or addiction, please call toll-free 1-800-951-6135