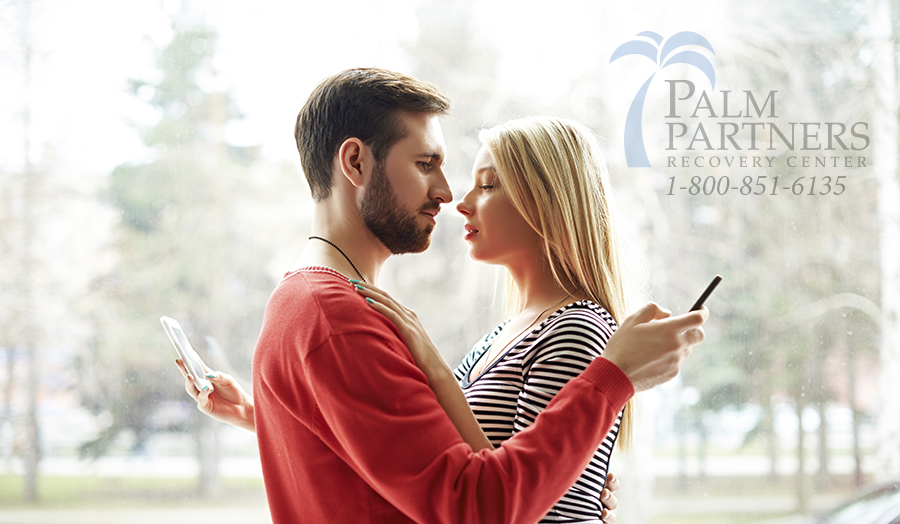 Author: Justin Mckibben
In this new world of constantly being connected and 'followed' through a deepening dependence on social media and smartphones, the kind of social anxiety that comes from a fear of missing out on something has become more and more prominent.
People everywhere are sharing and texting, 'liking' and tweeting instead of actually living. I know right, I'm even blogging! Weird, but I digress.
The fear of missing out, or #FOMO as defined in the urban dictionary, is a compulsive concern that one might miss an opportunity for social interaction, novel experience, profitable investment or other satisfying events. Here are 11 signs you struggle with FOMO.
1. You can't put down your smartphone
One common indication of FOMO is the inability to set down your phone and enjoy the experience of just about anything for yourself.
2. Constantly checking all social media
Along with the constant texting and calling people despite your surroundings, the concept of continuously refreshing a page or checking apps on social media is a good clue you have fear of missing out. Facebook, Instagram and Twitter are all amazing, but jumping from one to the other, and then on to Tumblr and Snapchat and the other 10 is not always healthy, especially if by the time you check them all, you probably even start over again in a vicious cycle!
3. Taking pictures of everything you do
If you cannot do anything without taking a picture of it, and then having the craving to share it and prove to the world you were there (and that the new taco place has the BEST salsa) than you have definitely got to rethink why you do it. Being afraid to not be seen doing things online is a part of #FOMO.
4. Need to be caught up on all shows, music, gossip
Fear of missing out doesn't just mean social events, it also means you feel urged to watch every episode of anything that's apparently trending, or you might even listen to all the songs of a popular band you really don't care about to make sure you aren't missing out on their terrible music there either… next thing you know it's your ringtone!
5. Collecting 'Back Burner' relationships
Having a 'Back Burner' relationship basically means you are always keeping someone waiting through leading them on, just in case! Because you don't want to miss out on a relationship down the road if, you need it. It's inconvenient now because, you know, you're in love. But later, hmmmm not so much?
6. Having too much on your social schedule
When you have an appointment for some social activity every waking moment outside of the necessities like work and school, or even if you skip work or school, you might need to clear some time to realize you have a fear of missing out. Just take a rain-check on that thing, with the guy, at the place.
7. Feeling obligated to attend every social event… invited or not
When you almost believe it is your civic duty, or your personal mission to attend every party, every gathering, or every social event you are probably experiencing #FOMO, especially if you are not even invited.
8. Going out even when sick
Invited or not, when you are sick, or even if it's just a healthier and safer choice for you to just avoid going out and you go anyway you are probably doing so instinctually despite what your friends or family may warn you against it, our of a fear of missing out. And an all-night party has a way of making sick people sicker.
9. Going to places or events you don't like just to say you were there
A lot like the last one, if you are attending something you do not want to be attending, like a movie you don't want to see or a disco even though you hate dancing, but you go just to say you were there then there is a chance that you have a real fear of missing out on something, even something you're not too thrilled about in the first place.
10. Fear of not being around when the best things happen
It can be a serious bummer when you hear an awesome story of some activity your friends did that you missed, but to be overly anxious and afraid that every time people do things without you that you are missing the BEST of all experiences, it's like a form of paranoia that's common with FOMO. Yes, it was amazing. Yes, you could have been there. No, you will probably not die alone (maybe).
11. Not having plans on Friday is a fate worse than death
Once in a while it is not a crime to take a Friday night to yourself to relax at home, maybe read alone, or take it slow. But some people feel like every Friday night (or every night) should be like your birthday party, on New Year's Eve… in Vegas! But seriously not doing anything on a Friday does not mean the end of the world, but struggling with #FOMO will make you feel like it is.
So at the end of the day, letting go of the fact that you cannot be present at every amazing thing, and you don't have to be- or pretend to be through social media- in order to be happy can be a liberating thing. Our technology can be awesome because it expands our horizons, but when we become far too entranced in our public social status and less interested in actually living our lives, FOMO becomes an issue we cannot afford to acknowledge.
With social anxiety and the need to feel part of the in-crowd or the high life is something that draws us into some of our most self-destructive patterns, and #FOMO thrives off of compulsive and addictive behaviors, which often do far more damage than we see. If you or someone you love is struggling with substance abuse or addiction, please call toll-free 1-800-951-6135. We want to help. You are not alone.