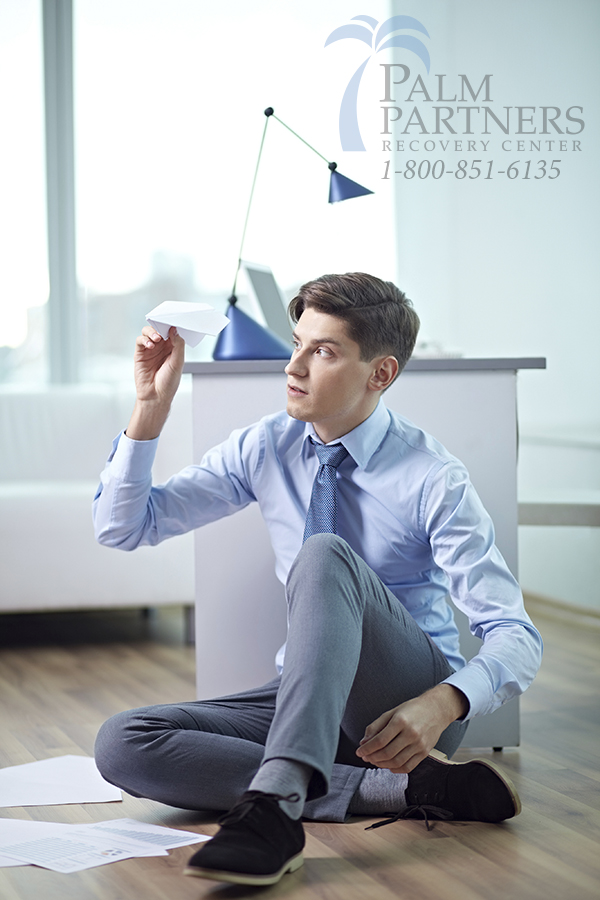 You tell yourself that you do your best work under pressure and that you can't get anything done if there's no hard deadline. I know, I'm one of you. We make up the esteemed portion of the population known as the procrastinator. And, despite the unnecessary stress we put ourselves through by waiting until the last minute, we do it over and over again. Every time.
Here are the 12 steps to procrastination:
#1. The "This is Going to Be Great" Step
You're inspired; you get caught up in your creativity. But, what begins as writing up a to-do list becomes a crafty art project/doodling session.
#2. The "I Need to Start with a Game Plan" Step
You spend way too much time on a game plan and then sit back and relax because you've calculated (or rather, miscalculated) just how much time you have to do nothing. Of course, you forgot to factor in the fact that you're a procrastinator and thus you will be wasting most of that time, as detailed in the following steps #3 through #12.
#3. The "It's Going to Be Different This Time" Step
You tell yourself it's going to be different this time and actually start on it early – feeling completely motivated – but then you remember it's lunch time and you should really eat if you're going to be able to accomplish a mental or physical project, such as the one that is awaiting you.
#4. The "I'm Just Gonna Take A Short Nap" Step
Well, after eating, the infamous post-lunch bomb hits and you decide you'll work best once rested. In reality, we all know this is just another tactic that procrastinators use to avoid the task at-hand.
#5. The "OK – New Game Plan!" Step
You wake up, way later than you had planned, and realize that you need a new game plan, so you recalculate your timetable to find figure out – down to the second – the exact moment when you actually need to start working.
#6. The "This Place is a Mess – I Can't Work Like This" Step
You take a *slight* detour by straightening out your desk or whatever your work area is and then end up cleaning your entire house. Maybe you catch up on some emails – after all, cleaning out your entire inbox of over 5,000 messages is also necessary to cleaning out the clutter.
#7. The "What Am I Doing with My Life" Step
This could actually be anywhere from getting lost in thought about trivial stuff like, "Who should I start on my Fantasy Football team this week?" or to actual deep stuff like, "What is the meaning of life?" and "What is my purpose in life?"
#8. The "OK for Real, I'm Gonna Get Started Now" Step
You finally sit down and actually start but, then you remember the internet.
#9. The "I Must Sacrifice My Social Life" Step
Now that you wasted most of the day – when you originally planned to be working on your project – you realize that the party over at so-and-so's or dinner with such-and-such you had planned to be done in time for will not be factoring into your evening. Welp, it's for the greater good, you tell yourself.
#10. The "I Should Make a Pot of Coffee – and Then Drink It ALL" Step
You realize that you're gonna need some (read: A LOT of) caffeine if you're actually going to pull off this amazing feat of finishing on time. Even if it means sacrificing sleep. After all, you did get that 3-hour nap earlier.
#11. The "I Swear I'll Never Procrastinate Again in My Life" Step
Also known as the Empty Promises Step and the Bargaining Step, this is when you begin to say a string those 'foxhole prayers' and promise to never let it get this bad again.
#12. The "OMG I Pulled It Off Again" Step
You somehow manage to actually finish on time and prove to yourself yet again that you work best under pressure. And thus the cycle continues…
Procrastination at work or in school is one thing but, if you or someone you love is struggling with substance abuse or addiction the time to do something about it is NOW. Please call an Addiction Specialist toll-free 1-800-951-6135, day or night.