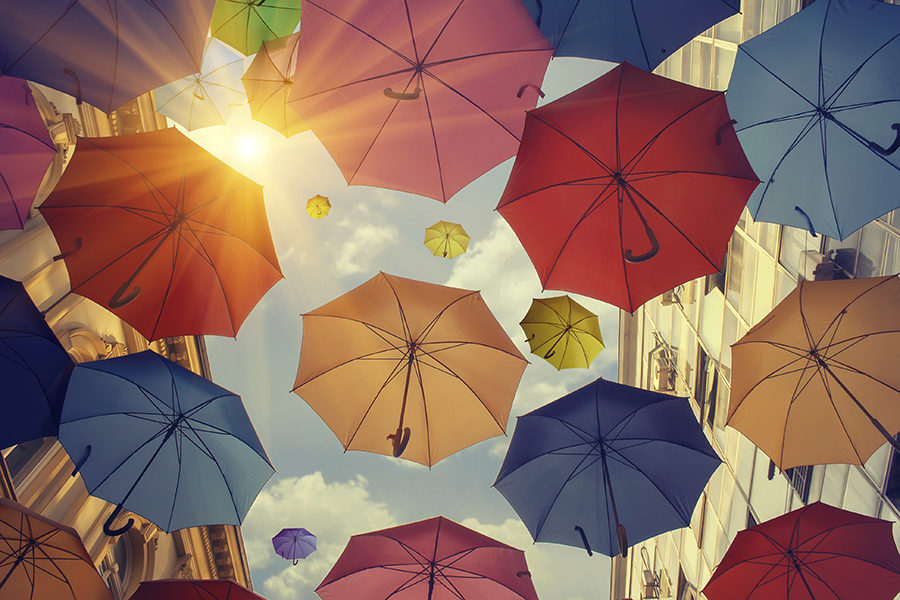 By Cheryl Steinberg
As someone with long term, chronic depression, dysthymia in medical-speak, I know what it's like to feel depressed a lot. I also know what it's like to hear bits of "advice" from well-meaning friends. If you suffer from depression or have ever had a bout of depression, then you probably know what I'm talking about. "Just snap out of it," "you have so much to be grateful for," or the ubiquitous question: "Why are you depressed?"
With long term depression, there is no why, it just is what it is. I mean, if the person really wants an answer, you can go into the whole explanation of brain chemicals and neurotransmitters and how, for some, there are physiological and organic reasons for our depression, a chemical imbalance simply-stated. We don't need to have just lost a loved one or our job or a relationship or a pet to feel depressed; we just are.
With that said, here are 5 ways to stop depression in its tracks, from someone who lives it every day. I know this stuff is easier said than done: they say the best way to break the cycle of depression is to get up and do something but, that seems physically impossible when you're experiencing a particularly bad depressive episode.
So, my first bit of advice is to take it easy, accept your feelings for what they are, and be patient and gentle with yourself. It's OK to take some time for yourself to recharge – after all, feeling depressed also means having low energy. However, do not let yourself sit in self-pity for too long. There comes a point when you will have to take some initiative towards feeling better.
#1. Pick up the phone
Call or text someone when you feel your depression setting in, or after you've been wallowing in it long enough. Be honest about why you're calling and how you're feeling. It's OK to let your friends know how they can support you specifically. Maybe it's stopping by to say hello or meeting for a cup of coffee.
If you don't feel comfortable talking about it with your friends or family, reach out to a counselor, clergy person, or other person you can trust and be open and honest with.
#2. Exercise
The dreaded E-word. I know for many, myself included, it can be tough getting motivated to go to the gym on a regular basis, let alone being motivated while being depressed. However, the benefits of exercise are crazy-good. It boosts the feel-good chemicals in your brain, releases endorphins, as well as boosts self-esteem and self-confidence. It's really an all-around win to incorporate exercise in your daily activities and this doesn't mean having to go to the gym. You can walk or bike instead of driving to nearby places, use the stairs instead of escalators, or exercise at home with a video.
From personal experience, I can tell you that, once I started exercising on a regular basis, my mood improved noticeably. And, it's true, you will get to a point where you will want to exercise, even if the word leaves a bitter taste in your mouth right now.
#3. Practice pet therapy
I am a believer when it comes to the benefits of having furry friends around, especially when feeling down in the dumps. Some people out there claim they aren't "animal lovers," which is weird to me but, whatever. I guess this doesn't apply to them. But, pet therapy is a real thing and for real reasons. For example, studies have found that the vibrations of a cat's purr can heal soft tissue and even bone and that having a cat can reduce the risk of heart attack by 40%. Besides those physical benefits, there's something to be said for the soothing sensation of petting fur, the sound of appreciation in their purr or the wag of a tail, and the unconditional love that an animal can bring.
#4. Practice mindfulness
Mindfulness is part of Buddhist practice. What it means is practicing being present without any judgment on the situation, such as how you feel or what you think is happening. It just is. It's definitely harder than it sounds – at first but, with practice, it can become an integral part of your outlook on life.
It's especially difficult to practice being present when you're feeling all those icky feelings that come with being depressed because, who wouldn't want to be anywhere else but there in that moment of ickyness?! But, overall, the practice can be an astonishingly good anti-depressant for your brain.
There are many different aspects to the benefits of mindful meditation. For those who seek to bolster their spirituality, it can be a perfect supplement to prayer and anything else spiritual that you do. If you're interested in feeling mentally balanced, there is a lot of support from peer-reviewed research showing that it can be an effective treatment for anxiety and – you guessed it – depression.
#5. Consider professional help
If you are experiencing depression that lasts for longer than 2 weeks, you should probably talk to a medical professional about what's going on and about options of how to approach the situation, such as seeking specific treatment or medications.
This of course, is a personal decision but, you should at least talk to someone, like your doctor, about your depression. Medications, like anti-depressants, and psychotherapy (talking to a therapist) can be a beneficial combination for treating depression.
Depression is a serious medical condition and, although attitudes are changing, it's still stigmatizing to admit you have a mental illness. But, you should consider that mental illness is just an invisible form of physical illness; it is just as real – even if it's not easy to "see." People with depression and other mental illness have a tendency to self-medicate with alcohol and other substances. If you are struggling with one or both of these, please call toll-free 1-800-951-6135 to speak with an Addiction Specialist. We are here to help.