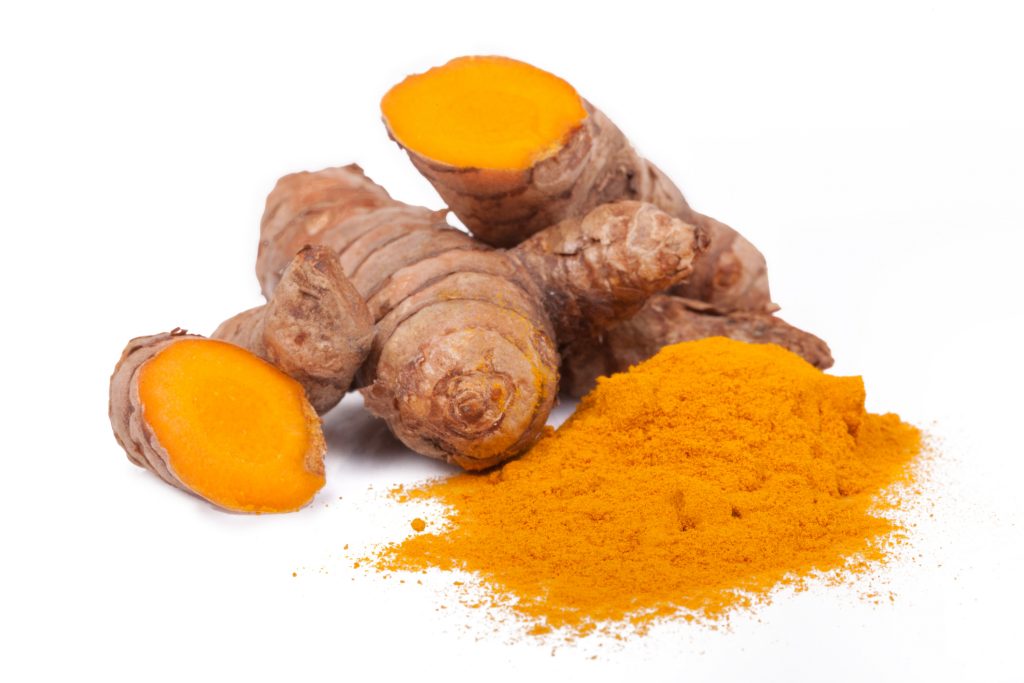 Why is Everyone Talking about Turmeric?
No really, I want to know.
Recently, we published an article about the connection between chronic pain and addiction. The article garnered a variety of comments, and many people suggested that those with chronic pain use turmeric to treat their symptoms. Truthfully, this is far from the first time I have heard turmeric suggested for medical purposes.
Where is all the hoopla about turmeric coming from? Is turmeric the new kale?
Not exactly. In fact, turmeric has been used for centuries for its medicinal properties.  In India, turmeric was used for thousands of years as a spice and medicinal herb.
It was not until recently that scientists caught on to what Indians have known for a long time:  turmeric contains strong medicinal properties. It helps with virtually all types of medical problems.
What is Turmeric?
Turmeric is the spice that gives curry its yellow color.  The compounds in turmeric are called curcuminoids; the most important is called Curcumin. Curcumin is the active ingredient in turmeric. Curcumin is known for its anti-inflammatory effects and is a very strong antioxidant.
Surprisingly, the Curcumin content in turmeric is not that high. It's estimated to be around 3% by weight. Therefore, if you want the full medicinal benefits of turmeric, it is recommended to take turmeric extracts that contain mostly Curcumin itself. Otherwise, it would be challenging to reach these levels on your own simply by using turmeric spice.
Curcumin is not absorbed into the bloodstream, so it is recommended to consume black pepper with it. Black pepper contains piperine, a natural substance that enhances the absorption of Curcumin by 2000%.
To sum it up: Turmeric contains Curcumin, a substance that has potent anti-inflammatory and antioxidant properties. Recently, the spice gained a huge following from those who benefit from its medicinal properties. As we enter an era where more people are opposed to prescription medications, natural alternatives are making a major comeback.
Turmeric Medicinal Benefits
There have been thousands of peer-reviewed articles proving the benefits of turmeric and the healing compounds Curcumin.  In fact, turmeric is the most frequently mentioned medicinal herb in all of science! Other popularly studied herbals include garlic, cinnamon, ginseng, ginger and milk thistle.
Compared to conventional medicine, the benefits of turmeric equal to that of many pharmaceutical drugs. In fact, some studies report that using Curcumin is more advantageous than certain prescription drugs.
Health Benefits of Turmeric:
Turmeric offers similar benefits to painkillers, anti-depressants, anti-inflammatory drugs, cholesterol drugs, and so much more.
Some specific benefits are:
Preventing Blood Clotting

Turmeric is shown to offer the same benefits as medications intended to slow and prevent blood clots such as aspirin, Clopidogrel (Plavix) and warfarin. Unlike some of these drugs which pose serious health risks like excessive bleeding and hemorrhage, turmeric has no known side effects unless taken in very heavy doses. Since the mid-1980s, the Curcumin in turmeric has been suggested by researchers as a better alternative to those with vascular thrombosis.

Anti-depressants

While there are not many studies conducted on humans, dozens of trials have proven that turmeric is especially effective in correcting depression symptoms in laboratory animals. Curcumin was found to be as effective as antidepressants in managing depression. More studies are needed to understand the mood enhancing properties of Curcumin fully.
Anti-inflammatories

Arguably the most powerful and popular use of Curcumin is its ability to control inflammation. The journal Oncogene revealed several anti-inflammatory compounds. The study found Curcumin to be among the most effective anti-inflammatory compounds in the world, even compared to aspirin and ibuprofen. Diseases today like cancer, ulcerative colitis, arthritis, high cholesterol and chronic pain are partly related to inflammation.

Arthritis Management

As mentioned below, Curcumin helps with inflammation. A study conducted compared the benefit of Curcumin in turmeric to arthritis drugs that had side effects like leaky gut and heart disease. The study found the highest improvement in patients who took Curcumin compared to the rheumatoid arthritis medication. Since there are fewer side effects in the use of Curcumin, this could be a better option for patients struggling to manage their arthritis.

Pain Relief

One of the most widely accepted properties of Curcumin is the pain management properties. Research released discovered that Curcumin naturally activates the opioid system in diabetics rap. Typically manipulated by painkillers, this natural process serves as the body's inherent pain-relieving response. However, Curcumin does not have the risk of opioid dependency like painkillers such as oxycodone do, therefore the risk fo dependency diminishes.
Could Turmeric Help Combat Opioid Epidemic?
The benefits of turmeric go so much further than this article. Of course, is always crucial to talk about different treatment options with your doctor. Do not attempt to change your regimen without professional guidance.
Still, turmeric could help with pain management, which may improve the risk of opioid dependency overall. What are your thoughts? Could turmeric really make a difference? Have you used it?
Nevertheless, if you are struggling with addiction or mental illness, please reach out. We want to help you. Do not wait. Call now.