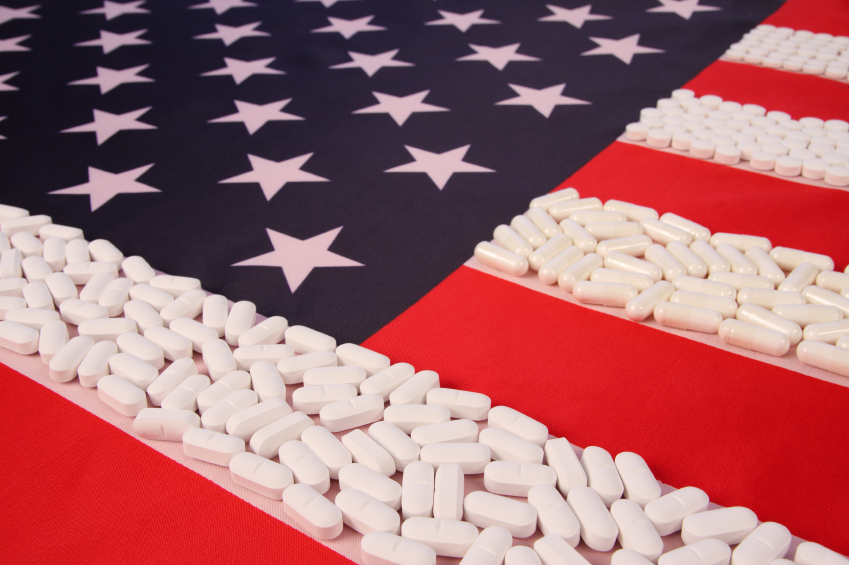 Author: Justin Mckibben
Prescription drug addiction is still a very real threat to the lives of Americans today, with mass amounts of individuals being held hostage by the disease of addiction and the opiate epidemic raging on in our homes and communities, but politicians have no intentions of staying silent about this issue, and many initiatives are going into action to fight prescription drug addiction.
These days some might say America could be seen as the land of the over-medicated and the home of the addict, but the American government seems aware of the need for action and is taking every chance it can in the month of September to talk about it.
September 26 was National Prescription Drug Take-Back Day, and on that day President Barack Obama took the opportunity in delivering another one of his weekly addresses to the nation to talk about prescription drug abuse and the plans put forth to fight drug addiction. In fact the first thing he noted was National Drug Take-Back day, explaining the meaning behind it and emphasizing the impact these kinds of collective efforts could have on the overall drug epidemic.
President Obama told viewers in the course of his address,
"More Americans now die every year of overdoses than they do in car crashes."
This is a fact we have seen mentioned time and time again as overdose has become the leading cause of injury-related death in America. More disturbing is to point out that most of those fatalities aren't from illegal drugs either. Currently prescription drugs are the big offender in this case, and in 2013 alone more than 16,000 American overdosed on prescription painkillers. Obama made another important point when talking about the importance of National Prescription Take-Back Day by saying that most young people who end up abuse these medications "don't buy them in some dark alley, they get them from the medicine cabinet."
The president went on to make the connection between abuse of prescription pain medication and heroin addiction, also stressing that between 2013 and 2014 there was a 33% increase in the number of heroin users in the country, which had a lot to do with the mounting issue of prescription drug abuse.
Obama also made a point to note that these drugs were not just being abused in urban areas, but in every community including rural and suburban areas.
Fighting Prescription Drugs
Four years ago the Obama administration announced its Prescription Drug Abuse Prevention Plan, at which point the government officials were actively partnering with communities to confront the overdose issue. According to president Obama the administration has been seeing some promising results, and the hope is to build on those results.
This year's budget includes more money for various programs to contribute to these efforts, including:
Drug monitoring programs
Expanding medication-assisted treatment programs (even in prisons)
Obama was very conscious of the expenses that stood to be spent in this respect, but added:
"Getting smarter about how we address substance abuse disorders is a vital part of reforming our criminal justice system,"
The president again voiced his belief that the fight against drug abuse and addiction would be more effective if instead of spending an extortionate amounts of government finances on incarcerating nonviolent drug offenders, the country could save money and get better outcomes by getting treatment to those who need it. One powerful statement Obama made during this address was:
"With no other disease do we expect people to wait until they're a danger to themselves or others to self-diagnose and seek treatment. So we should approach abuse as an opportunity to intervene, not incarcerate."
While this was going on that same day, U.S. Attorney Barbara McQuade of Michigan called on federal prosecutors from six neighboring states to convene during a one-day summit to address issues fueling the heroin and prescription opiate epidemic in the area.
Among these authorities were officials from:
Ohio
Kentucky
Pennsylvania
All these people got together as part of an initiative by the Organized Crime Drug Enforcement Task Force to halt heroin and prescription pill trafficking, with McQuade noting that organized groups in Michigan and Ohio have expanded their drug enterprises to many of the above-mentioned states, plus:
They have set their sights on going after and arresting high-level drug traffickers, as well as an increasing education about the addictive nature of painkillers and more expansive treatment for addicts.
Prescription drug addiction is a massive concern when it comes to the opiate epidemic and the overdose outbreak all across America, and while a lot of efforts are going into fighting prescription drug abuse some officials still feel it's important to plan for the worst and talk about the basics.
Still many states are fighting their own battles and designing and implementing their own protections, regulations and resources to try and revive their communities that have been devastated by overdose, death, heroin and prescription opiate addiction. America has nowhere near given up on this effort, so what more can we as citizens do?
This is the conversation we need to be having, and one that won't have an easy and obvious answer because there is so much to be done, but we have to try. For some of us that fight begins at home and making the change in our own lives. If you or someone you love is struggling with substance abuse or addiction, please call toll-free 1-800-951-6135