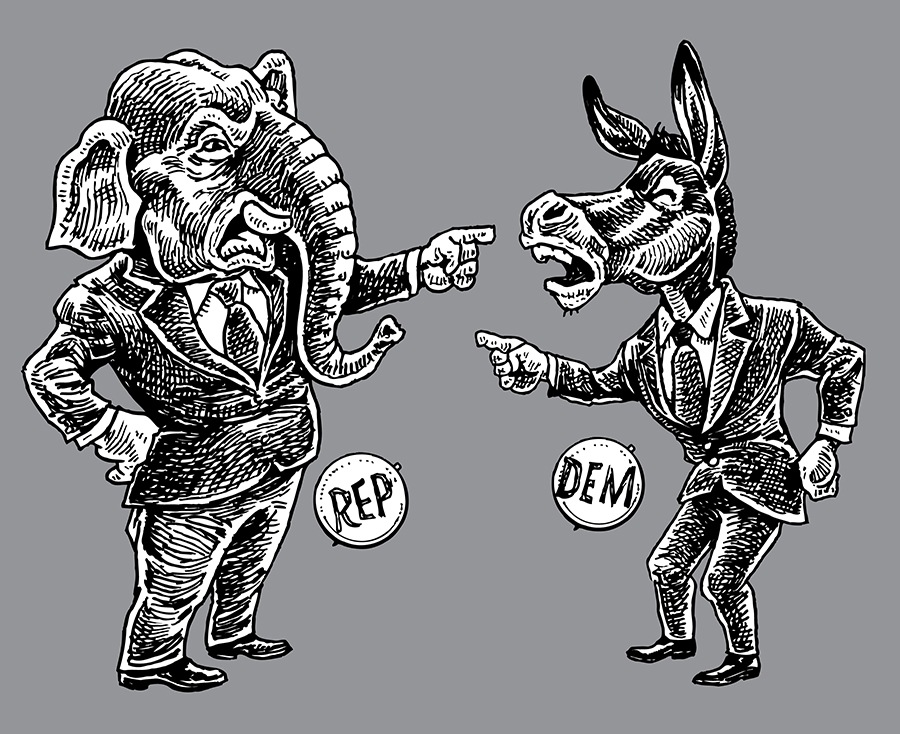 Author: Justin Mckibben
Let me begin with throwing a bit of personal opinion out there and say this story is just too ridiculous in all honesty. It isn't even funny how off-base and basically offensive this campaign ad that I am about to discuss is, and for multiple reasons. I try my best to stay away from politics during election time, especially with expressing opinions publicly, but this has gone too far.
Now there is NO DOUBT that we are currently in the grips of devastation and disaster when it comes to the opiate epidemic in America. With any major issue like this there is ALWAYS going to be a wave of political finger-pointing, especially now with the coming presidential election, but this recent ad has taken it to an extreme like no other in an erroneous and inconsistent attempt to pin the suffering on the president.
Presidential candidate Chris Christie from New Jersey has taken a cheap-shot from way out of nowhere and tried to put all the blame for the current opiate epidemic in America squarely on the shoulders of President Barack Obama in his newest video commercial, and what an ironically incorrect claim that is.
Lawless America
The heroin epidemic has already amounted to plenty of the good old blame game, with a lot of the blame justifiably aimed at:
Dirty doctors
Mexican heroin manufacturing
In an attempt to politicize the issue for one's own benefit, Chris Christie has released a brand new campaign ad in which through his own narration he brings the attention to the "lawlessness in America," including "drugs running rampant and destroying lives."
In the ad we see a heroin addict with a hood over his head in a sketchy looking stairwell shooting up, then the camera cuts to an image of an addict falling out on a couch in what appears to be a representation of an overdose, with needles and other paraphernalia scattered on a coffee table.
This quick jab into the hearts of hundreds of thousands of American citizens and families across the country is slipped in there with ISIS beheadings, the Hillary Clinton information scandal and other scary subjects.
The sky-scraping overdose death rates and the opiate epidemic is a tender topic with so many hundreds of families who lose loved ones every single day to drug overdose, and far too many people are in the grips of active addiction with pain that is paramount to any politics. It feels like this was a cheap shot implied to take advantage of the American peoples sensitivity to the opiate epidemic.
The Ironic Reality
With such strong implications and such graphic images to push the point, this advertisement conveniently neglects to acknowledge the reality. It is lacking the facts about the opiate epidemic, and simply shielding itself with slander.
What Chris Christie didn't mention is the opiate epidemic was actually gaining a great deal of momentum well before 2008, when George W. Bush was still president. Like how about how Purdue Pharma pleaded guilty to criminal charges for falsely marketing OxyContin back in 2007. This was one of the many products that were allowed to instigate the opiate epidemic, and it was already heavy on the streets before Obama came close to office.
As if that wasn't enough to counter these claims, it should be noted that the pill mills in America that supplied a lot of illegitimate people with drugs were finally only shut down in 2011 when Obama actually was in office.
Guess which pot is calling which kettle black here…
Just in case no one noticed, this guy who is claiming America's drug problem is this bad because of Obama should take some personal responsibility for his massive contribution. New Jersey, which is Chris Christies home state, currently has 3 times the overdose rates compared to the overall U.S. rate! Out of the national average of state overdose rates, New Jersey is 3 times worse!
And his ad is claiming we need a 'Strong Law Enforcer' for president?!
Yes… because imposing the strictest translations of our outdated drug laws as echoes of our failed war on drugs to further harm Americans who are in desperate need is the best kind of president for us right now….
Or nah… I think I'm gonna go with nah, Chris.
Don't get me wrong, I'm just expressing a personal opinion and even then the guy is not all bad. To his credit he has enacted Good Samaritan laws, and he also advocates for wide naloxone distribution. That being said, drug addiction treatment in New Jersey has been grossly inadequate for meeting the needs of countless addicts seeking help.
And yes, Obama has been in office while a lot has progressed in this opiate epidemic, but there are also great strides in drug policy reform and he has recognized how broken the war on drugs that came before him has been multiple times. No, it hasn't happened over night, but progress is progress.
So maybe less focus should go on Obama, and more on the fact the opiate epidemic is going to require a revolution that begins with all of us. We all have a part to play is restoring the country and helping our friends and loved ones get healthy. If you or someone you love is struggling please call toll-free 1-800-951-6135