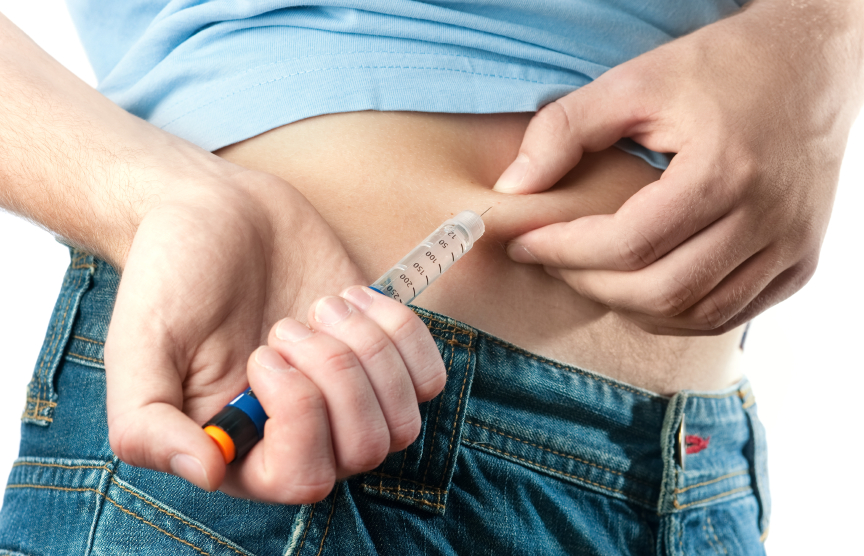 Author: Shernide Delva
All across the country, marijuana reform continues to stir up controversy and make headlines. A few states have even legalized marijuana for recreational use. Other states remain focused on the medical benefits of the drug. Marijuana has gained significant attention for its medicinal benefits. Various studies show that marijuana can be beneficial for certain health conditions.
However, a new study reveals marijuana could increase the risk of developing prediabetes.  When a person develops prediabetes, their sugar levels become abnormally high yet not high enough to warrant a type 2 diabetes diagnosis.
In the study, researchers discovered that people who used a large amount of marijuana in their young adulthood were 40 percent more likely to develop prediabetes as middle-aged adults compared to those who never tried the drugs.
These findings contradict past studies that showed marijuana reducing the risk of diabetes. Previous studies looking at marijuana use had found that users have lower rates of diabetes compared with nonusers. However, those studies only examined marijuana use during the time of the study.  Furthermore, it was unclear if the participants researched were using marijuana before they had diabetes, or afterward.
This is the first study to actually examine marijuana use over a period of years. Michael Bancks, lead author of the study, explained the reason for this new research.
"We felt we could address the potential limitations of previous research and add new information to our understanding of the relationship between marijuana use and subsequent metabolic health," said Bancks.
It's important to note that the study does not state that marijuana causes diabetes; it only says that it increases the risk of developing prediabetes. Marijuana was not linked to an increase risk of having type 2 diabetes.
The new study contradicts the recent evidence that marijuana may reduce the risk of diabetes. It's unclear how marijuana can increase the risk of prediabetes, yet not diabetes, the study explains.
The study offered two possibilities for this observation.
For one, it's likely that people who were more prone to developing diabetes were not included in the study because participants had to be free of diabetes at the time of the study.
Secondly, marijuana may have a larger impact on blood sugar levels in the prediabetic range than in the diabetes range.
More research is needed to study the possible link and future studies will look at different groups of people, how marijuana is consumed and the amount consumed.
Still, Bancks encourages doctors to discuss the potential risks of using marijuana with their patients. People who use marijuana should be aware that is could increase their risk of developing prediabetes. Doctors should monitor sugar levels with patients with "an extensive history of marijuana use," Bancks stated.
As marijuana use becomes more prevalent, researchers are taking a hard look at the health effects of the drug. In 2014, researchers highlighted other health risks of marijuana use like increased risk of cognitive impairment and psychoses.
"There are many questions about the health effects of marijuana use where the answers are unknown," Bancks said. "The increased legalization and use of marijuana will draw more attention from researchers and users, and we will learn more as research on the health effects of marijuana use increases."
The study was conducted over 30 years and took into consideration factors such as age, sex, race, tobacco and alcohol use, education level, medication use, psycho-social well-being, and lifestyle factors like diet, exercise frequency, and other drug use. Although many were dropped out of the study over the course of 30 years, the remaining participants made up more than 2500 people.
More than half of the participants developed prediabetes and were 65 percent more likely to have prediabetes than those who did not smoke, the study conclude. Even among those who stopped smoking, their risk was 23 percent more likely than nonsmokers.
So although marijuana reform is a hot topic, marijuana is still a drug that could be detrimental to our health. Abusing any drug is not healthy.  If you or someone you love is struggling with substance abuse or addiction, please call toll-free 1-800-951-6135