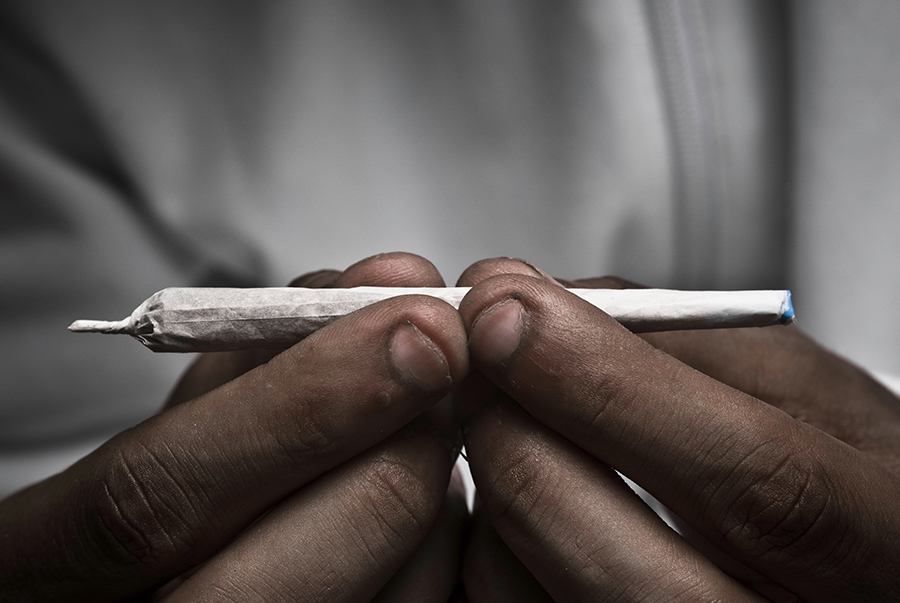 Author: Justin Mckibben
The state of Oregon last night was ignited, and it was a little more than enthusiasm in the air at midnight as crowds gathered and counted down minutes before lighting up joints in the streets to celebrate today, July 1st, as the first official day marijuana is legal in the state.
This is all part of a growing movement that has sprouted and spread across the west coast of the United States and even popped up in the Midwest and various other areas of the nation.
At midnight hundreds of citizens in Portland, Oregon gathered on the Burnside Bridge in the downtown area and smoked up in honor of the voter approved law passed back in November.
Recreational Cannabis in Oregon
The language presented in the legislation allows for recreational use and for individuals to grow their own plants, although so far shops will not be permitted to sell marijuana. This is expected to change though by next year, despite some lawmakers saying they still seek to block retail distributors.
Regulators will start accepting business license applications in January, with stores slated for next fall. So what many growers have actually done is passed out free samples throughout the area, promoting both the reform and their product, while doing what is necessary to respect the law of the land.
According to the state Liquor Control Commission, residents are permitted to:
Smoke privately at aged 21 and older
Grow up to 4 plants
Possess up to 8 ounces (227 grams) at home
Possess 1 ounce outside home
Driving under the influence of marijuana is still illegal, and public smoking is also illegal. Strangely there have been no immediate reports of any arrests last night at the Burnside Bridge, despite the very public celebration.
Still, it appears some lawmakers are trying to hold onto what little conservative restrictions they can by combating the approval or cannabis outlet stores.
Regardless it seems like the change has been welcomed with open arms by a lot of the public. Time will tell what kind of impact this revolution has on the community.
Mercy for Marijuana in Miami
Another change came on the other coast, with Florida's largest county now deeming it unnecessary to jail small time marijuana offenders.
People now caught in Miami-Dade County in possession of small amounts of marijuana will no longer be prosecuted with jail time, but instead will receive civil citations.
A proposal was approved just Tuesday, June 30th allowing police to issue $100 civil citations for someone found to be in possession of anything less than 20 grams of marijuana. Sally Heyman, the County Commissioner insists that her measure is aimed at sparing residents caught with these minor quantities of cannabis from receiving a criminal record, and at the same time reducing the economic burden put on the criminal justice system by imprisoning these low-level drug offenders.
Now this isn't a guaranteed get-out-of-jail-for-pot-free card. The choice to make an arrest of a citation is still at the individual officers discretion, and police officials are still in the process of developing policies to better outline the circumstances that warrant an arrest.
Laws similar to this have apparently been enacted already in 14 other states, and Florida may soon be on the list for adjusting their drug law. While the state may not be up for such radical reforms as Oregon and others just yet, it appears lawmakers are at least willing to consider the positive impact decriminalization could have on their justice system and their communities.
That being said, what about the vast recovery community in South Florida? Is it possible that legalized marijuana in any of these areas will have an impact on those trying to recover from drug or alcohol addiction? Surely every action creates a reaction, but most recovering addicts and alcoholics will tell you a program of action keeps them from temptation, whether the substance is legal or illicit.
Despite the fact that marijuana is becoming legal in many states, it doesn't take away from the dangers of any level or drug use, especially for an alcoholic or drug addict. Understanding that no matter what way you ingest it, the effect it has on someone with addiction doesn't change. But you don't have to be a victim, there is help for those who still suffer. If you or someone you love is struggling with substance abuse or addiction, please call toll-free 1-800-951-6135