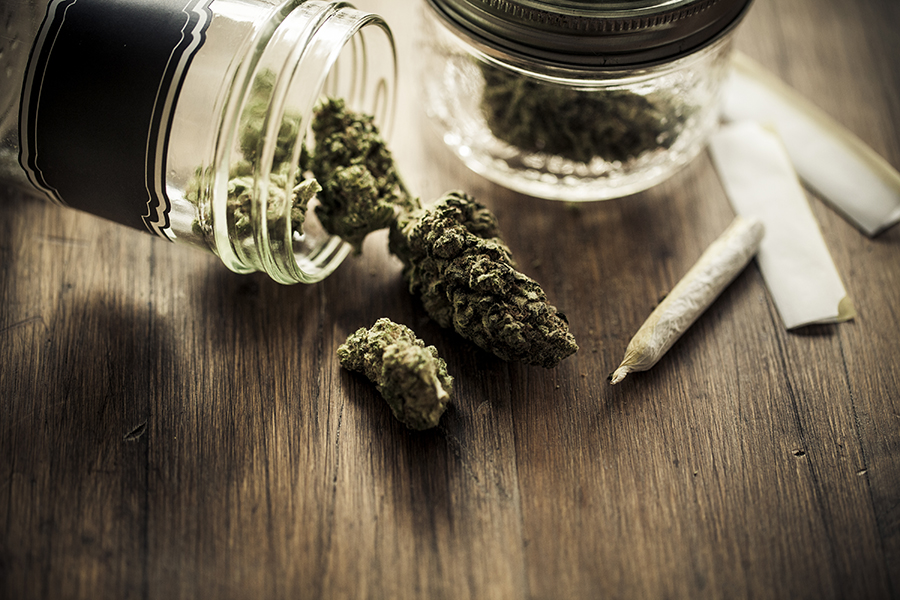 Author: Justin Mckibben
After all the news about weed winning over the midterm elections this past November, plenty of states are already making moves to get marijuana moving in their areas. Washington State had its first recreational marijuana stores opening for business this past July, ahead of the trend which was very climactic for the collective effort to legalize the drug.
Struggling Marijuana Marketplace
There for a while there was concern that some recreational marijuana outlets feel that they are being cheated by medical dispensaries thanks to one-sided policies. Back in 2012 Washington passed a ballot measure legalizing the sale of marijuana for recreational use, making adults able to get stoned without a medical excuse, and no notes were required.
The initiative that was put into action in 2012 also established a tax and licensing regime for the Washington State Liquor Control Board to oversee the growers, processors, and retailers. Also the State Liquor Control Board was to dictate the product testing and package labeling for marijuana products in the area.
These retailers have been pushing for more regulation to be established on the sale of medical marijuana, and many new retailers are hiring lobbyists to push state legislators. The general goal for these cannabis business owners and entrepreneurs is that they want medical marijuana to meet the same safety standards as recreational cannabis, and for customers who aren't true patients to be required to purchase the products from the high-tax retail markets.
Government Going Green
Now for the first time anywhere in the history of ever, a small little town in Washington has opened up the first-ever marijuana shop in the United States owned by a branch of government. The expectation is that the added profits will give the strained economy in the city a much needed boost in a productive direction, and help to finance public health and safety programs.
North Bonneville is a little town situated in the Columbia River Gorge, and all those involved in this new business have issued statements about how the product is local, natural and made using methods as natural and organic as possible, in an attempt to keep it good for the environment.
Experts have estimated that the sales could generate about $200,000 per year, which adds up to about 20% of their current city budget. Another interesting fact and another first is that those working at this pot shop will actually be government employees, and it will create tons of jobs in the area as well. Tim Dudley, who works on public development within the district, stated:
"It's a great town. We've got some great hiking trails, some great businesses located here, but not enough to really sustain a full city government. Where we come along is to help fund some of those projects the city can't do themselves. The first project that we have on the books (with the store's money) is updating the children's playground in the city park."
With the idea that the proceeds of the shop will be used to contribute to the city's own growth, it makes the idea of government issued drug dealers seem like less of a big idea.
The Cannabis Corner
North Bonneville has officially opened up a shop christened "Cannabis Corner", and in the process pledged to use all the profits for public health and safety projects within the country. The sales of primary products would include:
Marijuana
Paraphernalia
Edible cannabis
The grand opening of business at "Cannabis Corner" was in now real danger of having a shortage of customers. People seemed to be impressed with the staff and their knowledge of different pot strains. Customers weren't concerned with guess work when dealing with a purchase.
Craig Forster of the North Bonneville City Council said that most residents supported the project when they realized how much money could be earned from sales. He recognized that there's still some people who oppose the idea of having this city run marijuana business, but he stated:
"I'm okay with that."
Taking into account other areas where we have witnessed all the good that can come from the money being accumulated through legal marijuana sales, it is not hard to see why people would be ready for this kind of boost in their economy and their work-force. Last month confirmed Colorado took in $53 million in tax revenue during its first year of legal marijuana sales.
While some say it is a significantly lower income than the $70 million the state estimated, it still shows the potential for a leap in the right direction. Economists have hypothesized a few explanations as to why the sales in Colorado may not have reached what they hoped for, including some very understandable reasons:
Legal marijuana costs significantly more than illegal pot.
The state overestimated how many medical marijuana patients would switch over to legal pot.
So now a small town in Washington is putting their business model together in hopes that someday soon they will be able to reap the benefits, learn from the mistakes of similar strategies and put the money back into the school system and other city programs.
Is this the future of legalized marijuana? Are we going to see more big pot shops crop up across the country while states try to revitalize their economies with government issued weed houses?
Government weed shops may be part of the future, but the disease of addiction is still very real regardless of the legal status of marijuana. And while some people may think that makes it safe, others may still be suffering. If you or someone you love is struggling with substance abuse or addiction, please call toll-free 1-800-951-6135