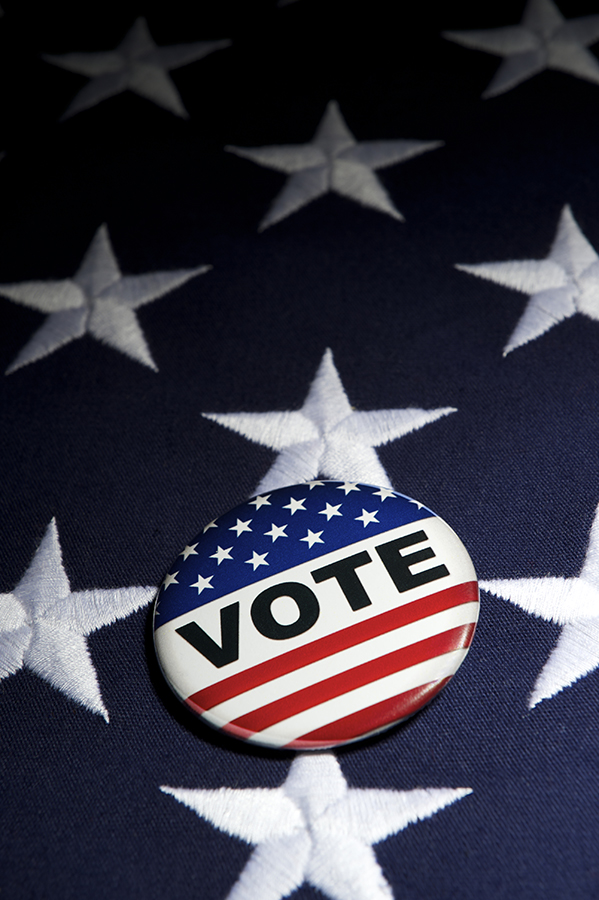 Author: Justin Mckibben
It's about that time ladies and gentlemen. Once again we will be voting on a new leader of the free world. With the 2016 around the corner it is time for the presidential campaign season. We have at least 4 serious candidates for the next commander and chief, 3 of which are Republicans, and 1 Democrat that is sure to make waves if elected for various reasons. Each is developing a plan of action for various issues, so considering the state of the nation it only makes sense that one of those be the subject of drug addiction and substance abuse.
Let's take a closer look at the 4 individuals now, and see what they have in mind for the future of America's drug policies.
Marco Rubio- Republican Senator from Florida
First let's just get this one out of the way. If you are about positive advancement in drug reform, you won't be wearing a button saying "Rubio for President" anytime soon.
Last year there was an article published that described Rubio as:
"casually clinging to the War on Drugs"
This scrutiny was not without substance, as the information was based on an October 2014 Washington Times op-ed, in which he wrote:
"While individuals from a variety of perspectives have made a compelling case that American law has been over-criminalized and over-federalized, reform must come from Congress, not the administration. Also, reform should not begin with careless weakening of drug laws that have done so much to help end the violence and mayhem that plagued American cities in prior decades."
So what's wrong with this statement? 2 things.
The first sentence seems to say "it's not my job to fix this"
The second sentence to say "drug policy doesn't need reforming anyway."
He has been an unwavering opponent of marijuana legalization, yet he has been evasive about questions regarding his own drug use. He was once quoted:
"You know why I never answer that question? I'll tell you why I never answer that question. If I tell you that I haven't, you won't believe me. And if I tell you that I did, then kids will look up to me and say, 'Well, I can smoke marijuana, 'cause look how he made it. He did all right, so I guess I can do it, too.'"
So instead of being transparent and openly answering the question, he seems to deflect it. So if you are so firm on the idea that drug use (including marijuana) is wrong, why not share your experience on the subject?
Rand Paul- Republican Senator from Kentucky
Rand Paul's positions on these issues might surprise you, considering he's undeniably conservative. Then again Rand Paul's father Ron Paul was a former presidential candidate who was in favor of outright legalization of drugs. However Rand fell a little farther from the tree in the sense that he is not in favor of legalizing all drugs.
Rand Paul does however oppose strict prison sentences for drug crimes. Last year, he sponsored a bill called Reclassification to Ensure Smarter and Equal Treatment (RESET) designed to:
Reduced some drug felonies to misdemeanors
Eliminate the difference in sentencing between crack and powder cocaine (see #4 Hillary Clinton)
Rand Paul currently cosponsors the REDEEM Act with Senator Cory Booker, a Democrat from New Jersey which if passed would:
Raise the age of adult criminal responsibility to 18
Restrict the use of solitary confinement of minors
Restore food stamp eligibility for nonviolent drug felons
Create a possible mechanism for sealing criminal records
Some say these stances won't please the Republican base during the primaries, and at the same time won't be enough to win over many Democrats. Still though, REDEEM seems like it has the right idea when it comes to addressing the drug offenders without crippling their future.
Ted Cruz- Republican Senator from Texas
Ted Cruz is another republican with an apparently refreshing view on drug policy reform. Along with Paul Cruz cosponsors the Smarter Sentencing Act. This legislation hopes to roll back mandatory minimum sentences.
Now at one point Cruz criticized President Obama for not enforcing federal marijuana laws when the Obama administration said it would not challenge laws legalizing marijuana in Colorado and Washington State as long as those states maintain strict rules involving the sale and distribution of the drug. In a 2014 interview Cruz said,
"Now, that may or may not be a good policy, but I would suggest that should concern anyone—it should even concern libertarians who support that policy outcome—because the idea that the president simply says criminal laws that are on the books, we're going to ignore [them]. That is a very dangerous precedent."
But with the current campaign it appears Cruz has had a change of heart in regards to marijuana legalization. Cruz now says legal marijuana is states' rights issue, and back in February, he told Sean Hannity,
"Look, I actually think this is a great embodiment of what Supreme Court Justice Louis Brandeis called the 'laboratories of democracy.' If the citizens of Colorado decide they want to go down that road, that's their prerogative. I don't agree with it, but that's their right."
So while he has flipped the script on us, if this is how he really feels than he has become open to the idea that states have the right to make the call themselves and not worrying about heat from the federal level coming down on them.
Hillary Clinton- Democratic Former Senator for New York and Former Secretary of State
Now the Democrat who is already a household name as a former First Lady, former Senator of New York, and former Secretary of State… Hillary Clinton. Clinton has already made a point to show voters she is listening to their concerns about mental health and addiction, and says it is a huge part of her campaign.
Firstly, some have pointed out that the Clintons' drug policies in the 1990s have made a vast contribution to the current incarceration rate. That being said, Hillary has spoken out against a criminal justice system she calls "out of balance", and she currently advocates for treatment instead of prison, much like her last run for office in 2007 when Clinton pushed alternatives to incarceration.
During this time there was also on the federal level a 100-to-1 sentencing disparity between crack cocaine and powder cocaine. Meaning 5 grams of crack cocaine would trigger the same 5-year mandatory minimum sentence as 500 grams of powder cocaine. In 2007 Clinton cosponsored a bill in an effort to eliminate that sentencing disparity. While that legislation didn't pass, thanks to the Fair Sentencing Act of 2010 there is an 18-to-1 sentencing disparity today.
In terms of marijuana legalization Clinton had opposed decriminalization in 2007, has continued expressing interest in further research. That being said she seems to take the same stance as Rand Paul when supporting marijuana legalization at the state level.
General elections are still over a year away, so don't be surprised when more names pop up on the campaign trail. Either way we can remain hopeful that the subject will stay on how to improve our culture and thus our communities with drug reforms and rehabilitation. If you or someone you love is struggling with substance abuse or addiction, please call toll-free 1-800-951-6135