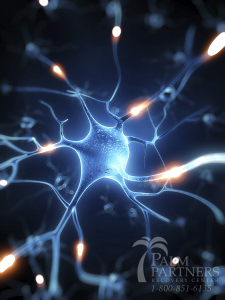 Author: Justin Mckibben
In essence, the reason that addictions initially start to develop can be attributed to the affect that a substance has on the brain chemistry, and how the pleasure sensors of the mind can be stimulated and conditioned to rely on drugs or alcohol to achieve the desired feelings of comfort, euphoria, or even normalcy for the addict or alcoholic who's substance abuse has progressed. So taking into consideration the stimulation that is sought through drugs and alcohol, is technology soon to reinvent addiction and redefine relapse? With the phrase "Generation D" being thrown around to describe our society dependent on the digital world, and the recovery community already faced with new synthetic drugs and tricky substitution substances, will innovations such as the Thync be rebooting what we consider a relapse?
Thync of the Future
With an idea that seems like it would have been pulled straight out of your favorite science fiction, a start-up called Thync is being developed and marketed for targeting the caffeine and alcohol markets, with technology. Will this thing be a prototype for the iDrink of the not-too-distant future? The concept behind the Thync is that instead of getting a jolt from consumption of caffeine or the relaxing feeling of a depressant like liquor, an individual will have the technology now to sit back and adjust your Thync headset to either an "energy vibe" or a "calm vibe" and get the same desired effect through stimulating the brain electrically. "Shift your state of mind. Conquer more" proclaims the tagline on Thync's website.
I know what you're thinking, and yes I imagine the ads now- "Do not Thync and drive (your hover-car)"- and I'm not quite sure if this is what Starbucks expected when they got free Wifi. Several neuroscientists have been using transcranial direct-current stimulation (or tDCS) for years as a way to treat head injuries, enhance memory, or alleviate depression. Shock therapy of a totally different kind, and some are now looking to expand upon that.
CEO and co-founder Isy Goldwasser says that the market for something like Thync is not as ahead of its time and sci-fi inspired as it may seem, although some of Goldwasser's sales pitches may have been a little more on the sci-fi comedy side. He joked that back in 2011 when he started the company he even brought in a prop of the memory-erasing device from the Men In Black films to their first meetings and teased, "Now everyone look at this and give me $2 million."
Goldwasser went on to talk about his device as a means to achieve different levels of comfort through technology. According to Goldwasser, the gadget will offer "a way for us to overcome our basic limitation as people. It lets us call up our focus, our calm and creativity when we need it. If you can chill out with this device as opposed to having a cocktail, or focus without having another cup of coffee, you are going to do it."
Journalist Brad Stone had the chance to preview Thync, wrote about his experiment with this technology. His cranial nerves were targeted by specifically calibrated levels of electricity through electrodes of 12 minutes on the "calm vibe" setting. After that experience Brad Stone as a former skeptic was quoted as stating, "The familiar knot of stress in my stomach evaporated."
Reboot and Relapse
This all seems a little farfetched, but apparently the company does not think so, and neither do those funding it. The people behind Thync have apparently already accumulated $13 million from investors looking to brink this new way of catching a buzz to life. The company has ambitious plans to begin distributing its services via a miniaturized Bluetooth-enabled device by next year! So it is already gone wire-less.
The question for those in recovery comes down to, will this whole "calm vibe" setting get you the same buzz from drinking, and if so are we entering into a time when we can simply plug into the matrix and relax free of consequence, or are addicts going to get hooked on being stimulated by this digital drug. In the 1968 novel "Do Androids Dream of Electric Sheep?" written by Philip K. Dick, characters use a device called a mood organ to select the state of mind or emotion they want.
Thync matches this with the seductive, controversial proposition that customers can program their state of mind. So will this seduction be used to pull addicts in the direction of programming their own high. Isn't this the definition of a mind and mood altering substance, even if it is digital? Some might say it's just science, tell that to Walter White. Is it a relapse to hook yourself up to a device you can use to alter your mood as easily as you change a song on your iPhone? As if we didn't have enough opinions flying around about digital addiction.
If this thing goes too viral and with the direction "Generation D" is heading, I'll have to start dressing like Morpheus when I sponsor guys, but I'm not passing out any pills. Stop trying to hit me and hit me! Ok, sorry. I get carried away with the movie quotes…
…there is no spoon.
All jokes aside, do you think this should be considered a relapse? What else can the future have in store that is exciting for the technological world, but terrifying and life threatening for addicts and alcoholics? One thing is for sure, the more awareness there is for the issue of substance abuse, no matter how many people need assistance, there will always be a solution for those who seek help. If you or someone you love is struggling with substance abuse or addiction, please call toll-free 1-800-951-6135. We want to help. You are not alone.