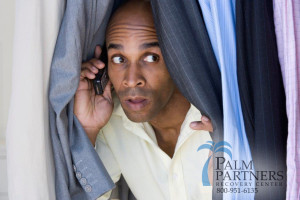 A study was recently released that suggests that your addiction to your smartphone can affect your parenting abilities and stop you from emotionally connecting with the children. Examiners found that in the study when parents spent an extended period of time looking at their phones, their children saw and tried to seek out attention.
The researchers at Boston Medical Center visited fifteen local fast food restaurants and witnessed the interaction between family members, specifically noting the responses of the children when their mom or dad was pre-occupied with their smartphones. A fellow in developmental behavioural pediatrics at Boston Medical Center who is also the lead author of the study, Dr. Jenny S. Radesky, stated that the researchers took thorough notes about the observations.
According to the study, parents in forty of the fifty-five families were engaged in their mobile devices. They appeared more side-tracked when they were typing and making swiping gestures with the fingers than when making phone calls. And almost a third of the parents used their devices nonstop during their meal. ABC News reported that some children seemed unaffected and ate their meals in quiet. Other children were more challenging, with one set of siblings singing 'Jingle bells, Batman smells' to get a response from their father.
The study showed that the amount to which the device was used, on the other hand, did not essentially directly relate to the way in which the child responded. Radesky stated "The conclusion I wouldn't draw from the study, is that we need to completely remove these devices when we are with our children. But it does raise the issue that we need to create boundaries for these devices when we are with our children."
The learnings of this study will be printed in the journal Pediatrics. I think this study seems to be pretty accurate. When I think about how much I use my smartphone and how often I am not paying attention to many important things in my life, I can't imagine how it could end up being if I have a child. I'd like to think that I'd put down the phone and pay complete attention to my kid but I know that isn't completely true. This is an era of everyone being addicted to smartphones.
I just recently went to Disney World this past weekend and when walking around one of my friends noticed how many people were on their phones. It was insanity – almost every person walking by was on their smartphone. And that's just in Disney World, one of the most magical and fun places on earth for a family vacation (in my eyes anyway)! If you can't put your phone away in Disney to have a good time with your family, when are you going to put it away? Smartphones have been turned into devices you can do anything on and people use them for everything. Our generation can pretty much do everything from our cell phones.
I really hope that a lot of parents out there (and me included for the future) learn from this and take action to spend more quality time with their children and not on their smartphones. If you or a loved one are struggling with substance abuse or addiction, please call toll free 1-800-951-6135.
Source:
http://articles.economictimes.indiatimes.com/2014-03-11/news/48118218_1_children-study-devices