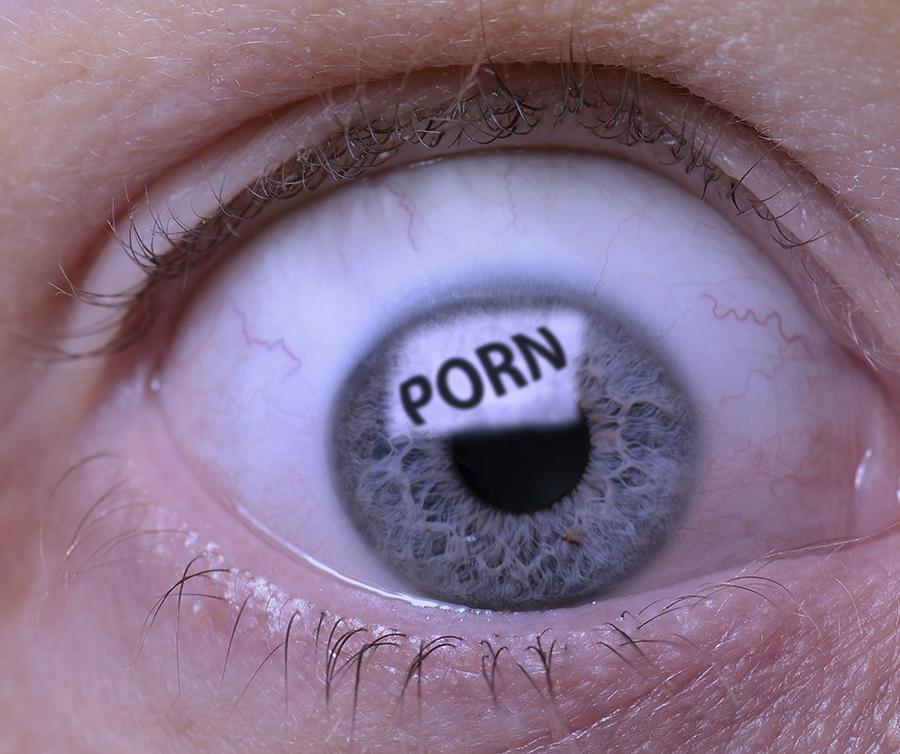 By Cheryl Steinberg
Pornography Addiction: Is it real?
Currently, porn addiction is not a diagnosis listed in DSM-5. "Viewing online pornography" is mentioned in the diagnostic manual but, it is not considered a mental disorder either.
The current Diagnostic and Statistical Manual of Mental Disorders (DSM-5) now includes a section for behavioral addictions; however, includes only one such disorder: pathological gambling, or gambling addiction (also compulsive gambling). Also as it stands right now, there is only one other behavioral addiction proposed for further study in the DSM-5, and that is internet gaming disorder. Due to a lack of research, porn addiction is not currently being considered an addition to this 'behavioral addiction' section of the manual.
Pornography Addiction: XXX Edition
Although not recognized as a real disorder at the time of this writing, there are many people out there who would argue that viewing porn can – and does – become an addiction for some.
Let's break down what we understand about porn addiction.
Identifying an porn addict
Again, although not recognized in the DSM-5, therapists are beginning to take the condition seriously when it comes to their practices. Further, it can be argued that porn addiction is as real as any other in that the same criteria used for determining whether someone is addicted to porn are much the same as the ones used to identify other addictions. These criteria mainly revolve around the dependence on the behavior or substance (in this case, pornography) at the expense of other aspects of life.
For instance, if your viewing, reading, or thinking about pornography is negatively impacting your life, interfering with your work, your personal relationships, your family life, and/or your social interactions, it has become a problem.
Some porn addicts can't perform sexually without the stimulation of pornography and often build a up a tolerance, similarly to that which occurs with drug addiction. Porn addiction may be a part of a more extensive sex addiction.
Early exposure
Most people who become addicted to porn have been exposed to it at an early age. They see the stuff when they are very young, making an impression. This can be the beginning of certain obsessions and fetishes.
Escalation
After a while, you start to look for more and more graphic porn. You start using porn that would have disgusted you when you started. Now, it's something that excites you.
Desensitization
Eventually, you become numb. Even the most graphic, degrading porn doesn't excite you anymore. You become desperate to feel the same thrill again but can't find it. Again, this is similar to drug addiction in that you are chasing that 'high' you used to get earlier on in your porn use.
Acting out sexually
At this point, you might make the dangerous leap to start acting out sexually on your specific fantasies. Basically, at this point, your sexual obsessions have moved from porn magazines and porn web sites out into the real world.
5. Addiction
This is basically been developing all along. But now, you're experiencing full-blown porn addiction.  You keep going back to porn; it's the only thing that gets you off. Porn becomes a regular part of your life. You're hooked. You don't feel like you can quit.
If you or a loved one is struggling with a drug addiction or a behavioral addiction, help is available. Many times, people with a history of addiction replace their previous addictions with other obsessions. This is common. But help is available in the form of specialized treatment designed to address the underlying issues of an addiction, or multiple addictions. Please call toll-free 1-800-951-6135.