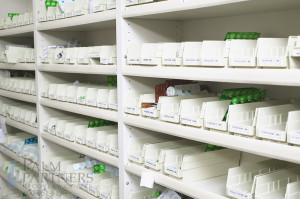 Author: Justin Mckibben
The CVS Pharmacy empire has been around for years providing medications to people across the nation, and they just recently announced that it would offer the opiate 'antidote' Narcan without a prescription at all of its 60 pharmacies in Rhode Island by the end of month in order to combat the growing problem with opiate addiction in the area. There is much speculation as to if this will effectively decrease the number of addicts in the area abusing opiates, but it is sure to help combat the death rate from overdose while treatment methods are developed.
What is Narcan?
Narcan (also known as naloxone) is a maintenance drug that offers immediate relief for anyone who is experiencing an overdose from an opiate drug such as heroin or even a prescription painkiller such as OxyContin or OxyCodone. If Narcan is administered in the time it takes for someone overdosing to succumb to the opiate, it can reverse an overdose by restoring the respiratory system back to normal functioning. Narcan can be administered as a nasal spray or an injection.
CVS's Statement
Friday after the initial announcement of this new policy CVS spokesman Michael DeAngelis made a statement saying,
"Over half of our pharmacies are now under a collaborative agreement that allows them to dispense Narcan without a prescription. It's part of our commitment to combat prescription drug abuse. We think it's a great public service."
More than a year ago the Walgreen's pharmacy chain began a similar program, thanks to an agreement among the Board of Pharmacy, a Miriam Hospital doctor and the drugstore.
The two giants of the prescription drug industry are responding to a drastic rise in recent deaths in the Rhode Island area due to opiate drug overdoses. According to a Butler Hospital website, Rhode Island ranks among the highest in the country in illicit drug use, including the non-medical use of prescription pain relievers and per capita overdose deaths.
Fighting Overdose in Rhode Island
The collaborative agreement in this new initiative is with Dr. Josiah Rich, an infectious disease specialist at the Miriam Hospital. Dr. Rich took note of the severity of the situation.
90 Rhode Islanders died in the first 4 months of 2014 from accidental drug overdoses compared to the 73 drug overdoses during the same time period in the last year, meaning there has been a 23% increase.
"Here in their home state, with one of the most devastating public epidemics to hit, they are stepping up to the plate and rolling this out," Dr. Josiah Rich said. "This is a critically important tool to prevent overdose deaths."
The state of Rhode Island has stepped in a few ways to try and combat the opiate overdose problem in the area, some tactics include:
In August, Butler and Kent hospitals began distributing Narcan to patients at risk of an opiate drug overdose.
The Rhode Island State Police added Narcan to their toolbox in early May.
How It Works
DeAngelis referred to this process as a blanket prescription. Once a pharmacist completes the training program, he or she signs the agreement with Rich. When reached for comment Rich stated,
"It's pretty straight forward. We teach people how to recognize a drug overdose, to call 911 and how to administer Narcan."
CVS will offer those who are experiencing an immediate need for Narcan both nasal spray or the injection as means of receiving the medication. The nasal spray is expected to be much more widely used than the injection, and all CVS pharmacists are currently undergoing training programs to instruct them on how to help customers properly administer the drug according to CVS spokesman Michael DeAngelis who added,
"It will be like getting a flu shot. You will be able to walk in and not need a prescription."
Dr. Josiah Rich did however say that a single dose of Narcan may not be enough. He reported that as the Narcan wears off the individual may experience mild or severe withdrawal symptoms, such as nausea and vomiting, and that they would also urge anyone who experiences this problem to seek medical care beyond that of the CVS pharmacy. Rich applauded CVS for making a commitment to deal with a serious crisis in Rhode Island pertaining to opiate abuse and addiction. Some may question whether or not this will just create an excuse for addicts to keep using, knowing they have access to the medication they need in case of overdose on a whim.