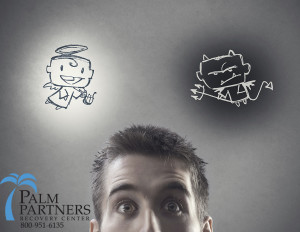 Is it easier to stay clean and sober than to get clean and sober? Some say it's easy to forget, and to talk clean but live dirty.  Either way at the end of the day most believe that the using drugs and drinking is not the root of the problem, it is the life-style and the actions we take, the way we perceive the world while in active addiction and alcoholism. So how important is it to check our motives and make right by our methods? Is it really that effective if he stay clean but live dirty? It is important to remember to practice the principles of recovery, inside and outside the recovery community.
One of my favorite lines I have read while in recovery states something to the effect of 'our new purpose is to fit ourselves to be of maximum service to our Higher Power and the people around us.' That is not only for the fellowship. The way it was taught to me, and the way the literature has laid it out, once clean and sober, we are to work a program of action to benefit others, and practice a new set of spiritual principles in ALL our affairs. This is important, because outside the rooms of any fellowship the world is still there, and the rooms are not the only place we need to practice these principles.
Now up front I am not even close to being a fraction of perfection, and I'm not qualified in any context to say what is right and what is wrong for everyone. What I can say is that there are plenty of obvious behaviors that can constitute as 'living dirty' and there are more than enough reasons in recovery why this is not only counter-productive, but dangerous.
Letting Go of Living Dirty
In active addiction, we do our fair share of dirt. Much of our lives and our outlooks are designed around our addictions before we take our first steps into recovery, and our attitudes and perspectives don't always change over-night. A lot of us get used to doing things that are not exactly 'clean' and some of those habits are harder to let go. Some more general concepts of living dirty are simple.
All these things are not easy to let go, especially at first. When we are out in the world doing what we do to get high or get drunk, we often exhibit any combination or all of these behaviors to survive and support our addictions. Some of these come instinctively depending on how we grow up and the way we develop early on, but these things are contradictions of practicing spiritual principles. They also keep us spiritually sick, either while at work, at home, or out with others we can easily forget.
Who We Hurt and How
Living dirty while trying to stay clean and sober hurts a lot of people in many ways. The way we treat others outside the fellowship or outside recovery can still be harmful to our recovery. It hurts us by taking us out of our principles and dragging us back into old habits, which promote old addictive reasoning, and strain our every day relationships. If I can make up a reason in my mind to lie enough times, I'll find a reason to steal, and that will make it even easier to be violent and intolerant. The more I hurt others, and the more I allow myself to justify hurting others, the more likely I am to abandon my personal inventory, my commitments, and my humility. Without staying accountable for my actions or keeping my ego in check by remembering I'm not entitled to selfish and self-righteous action against others I put myself in a position to be hurt, and to drink and get high again.
If I want to call myself clean and sober and consider myself a member of the recovery community, I must carry myself with as much of those principles as possible. I fall short sometimes, but I am aware that when I do it affects others.
If someone in need of recovery sees you, and sees you as a member of recovery, they may judge whatever fellowship or program you belong to based off your dirty laundry.
If you hurt others outside recovery, it still hurts your recovery because it potentially affects your spiritual fitness and healthy relationships, which can lead to more issues.
Staying in a Solution
When we find recovery, it is a gift. We are given this chance as an opportunity to change the way we live, and to change the toxic attitudes and belligerent belief systems, and to use this new found hope and understanding of our experience to serve others, inside and out the rooms of recovery. To be of maximum service to our Higher Power and the people around us, that is vital to the solution.
My great-grand-sponsor also told me that 'lack of action affects other people', so I no longer get to just NOT do dirt anymore, I need to do more every day to help another human being. I was told my problem was being unable to understand that I don't know how to live based on my own understanding of life, which makes plenty of sense because when I arrived my perspective was warped into believing drinking, drugs, crime and violence are virtues, not defects.
The solution is that psychic change for me, that spiritual experience. To allow that shift in the frame-work of life and try my best to appreciate it enough to offer what it has taught me to someone else, and hope it changes for them too. To help someone else, to give what love I can unconditionally is the truest triumph for me now, and to remember how it feels to live dirty so I can catch myself and try to stay clean.
If you or someone you love is struggling with substance abuse or addiction, please call toll-free 1-800-951-6135