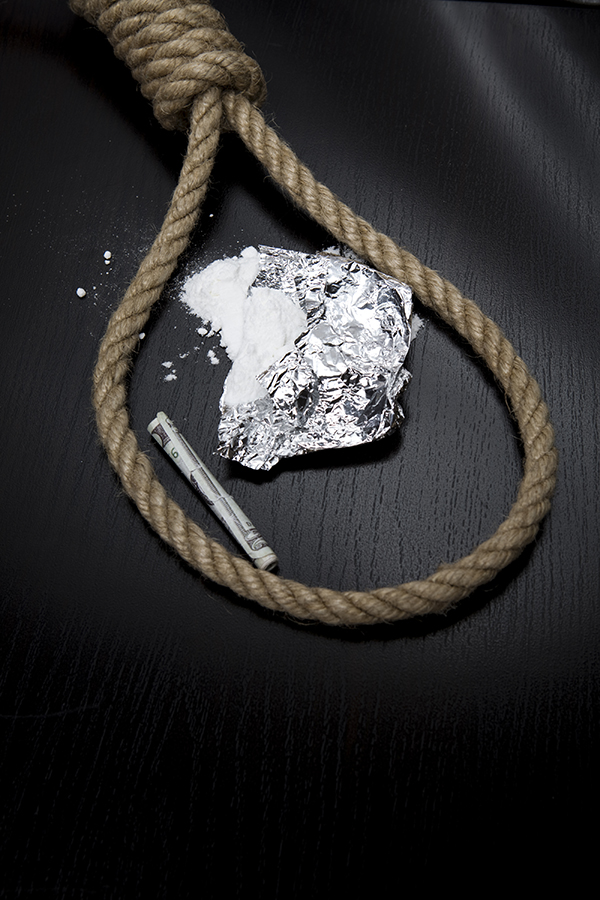 By Cheryl Steinberg
The use of stimulants, such as cocaine and amphetamine, has been found to be associated with a nearly two-fold increase in likelihood of suicidal behavior amongst people who inject drugs, say researchers at the University of Montreal and the CHUM Research Centre.
It had already been identified that drug addiction was a major risk factor for suicide; it is in fact the cause of ten% of deaths among drug users.
This groundbreaking study reveals data that could help develop and evaluate more effective suicide prevention efforts in such a highly vulnerable population as drug addicts.
The researchers studied in detail the different types of substances used among more than 1,200 people who inject drugs (PWIDs). Through this, the relationship between substance abuse and risk of suicidal behavior became evident.
"We know that substance use is associated with the risk of suicide attempt and completed suicide. However, there are many different profiles of drug users. The data available until recently did not allow identifying the substance use patterns most at risk. We wanted to know who among substance users were actually more likely to attempt suicide," said Didier Jutras-Aswad, a professor in the Department of Psychiatry at the University of Montréal and researcher at the CHUM Research Centre.
Study: Suicide Rate Higher Among People Who Use Cocaine or Amphetamines
The study's participants were 18 or older and had injected drugs in the past six months. The participants completed a questionnaire two times a year in order for researchers to better understand their drug use habits and assess certain mental health markers. There was an average of four follow-up visits per year. Questions were specifically regarding whether they had attempted suicide in the past six months as well as about the nature and frequency of their drug use.
Several substances were evaluated in detail, including cocaine, amphetamines, opioids, cannabis, alcohol, and sedative-hypnotics available illegally on the street (i.e., barbiturates and benzodiazepines).
Their findings showed that suicide attempts are most common among PWIDs. At the beginning of the study, nearly 6% of participants had indeed reported a suicide attempt in the previous six months, which is notably a drastically higher rate than that of the general population. During follow-up, 143 participants attempted suicide at least once.
The researchers found that use of stimulant drugs such as cocaine and amphetamines – whether chronic or occasional – was associated with almost two times greater odds of reporting an attempt when compared to those who used other drugs.
So, why this difference between stimulant and opiate drugs?
The set of neurobiological, behavioral and social differences between those who use stimulants and those who use opiates could explain these findings, say researchers. For one, stimulant users are more impulsive and secondly, they are typically characterized as having unexpected and varying mood swings. These two aspects of stimulant use can leave the user vulnerable to suicide attempts. Another factor that the researchers point out is that cocaine addiction treatments are not as prevalent as drug treatment programs for opiate abuse or alcohol abuse.
"Our study addresses a number of important issues that could change practice. While it confirms that drug use itself represents a significant risk for suicidal behavior, it identifies cocaine and amphetamine users as a higher-risk population. We therefore need to develop more effective intervention and prevention programs tailored to this target population. It would also seem essential to carry out further research with particular emphasis on a more detailed assessment of mental health and its interaction with drug use over time," said Jutras-Aswad.
If you are struggling with cocaine abuse or stimulant abuse, our program at Palm Partners does indeed treat these conditions, along with other types of substance abuse and addiction. Please call toll-free 1-800-951-6135 to speak with an Addiction Specialist today.