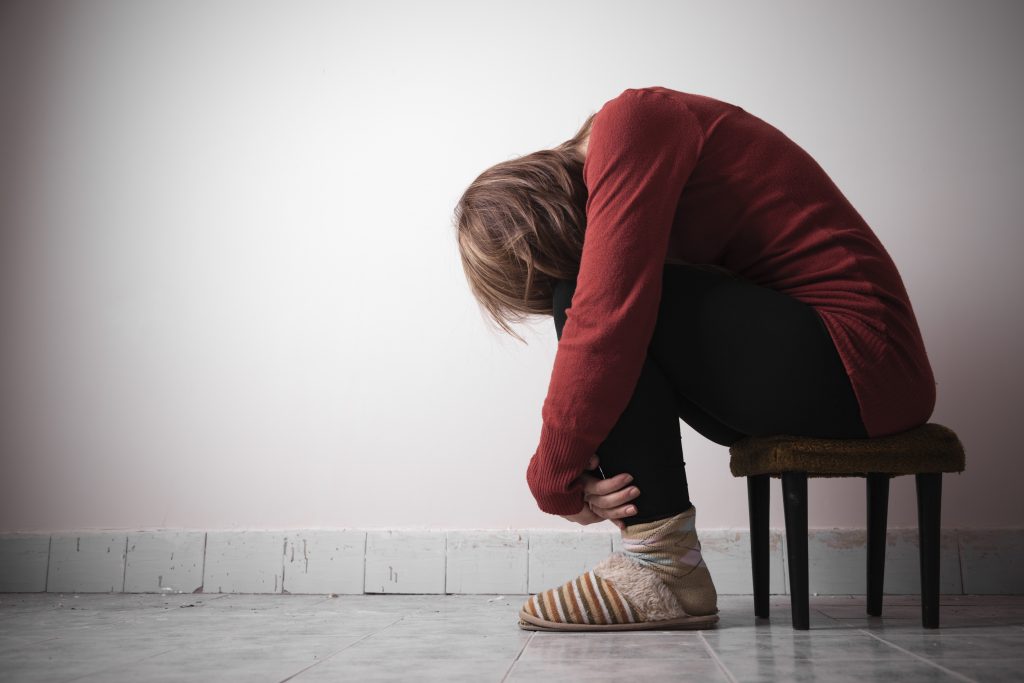 By now, most people are familiar with the prescription drug Xanax to some extent or another. It has been one of the most popular anti-anxiety medications for many years now, and it has also garnered some infamy throughout our current culture through music and media. Hip-hop artists, like Future in the mainstream or… wait for it… Lil Xan in the underground, have promoted the use of the prescription drug for recreational purposes. Even television shows have made seemingly flippant comments about using the now-notorious medication to take the edge off.
Xanny bars are commonly characterized today as chill-pills, just like amphetamines were promoted in the 60s as "uppers" for the guy or gal on the go. The same can be said about other name brand benzodiazepine medications, such as:
But do people really understand how hard Xanax hits the brain and hurts the body?
Xanax on the Brain and Body
To get caught up to speed, Xanax is a brand name for alprazolam. This is one medication included in a group of drugs known as benzodiazepines, or benzos. Benzodiazepines are typically prescribed for anxiety.
Like all drugs taken orally, it's absorbed into the body through the stomach. The drug passes through the mucous membrane and enters the liver. Finally, in the bloodstream, it makes its way to the brain. Now for those who don't know, the blood-brain barrier is a membrane that filters out dangerous substances. It is built in to protect us. However, drugs like benzodiazepines are able to pass through this barrier. That is how they are meant to work.
Benzodiazepines work on parts of the brain known as GABA-A receptors. GABA-A receptors are responsible for producing sedative effects. They are naturally switched on by chemicals used to carry messages around the brain. Those chemicals are called neurotransmitters.
GABA-A receptors are switched on by the GABA neurotransmitter. This is a chemical that creates a calming effect.
Benzodiazepines are agonists, meaning they amplify the GABA-A receptors' effects. They attach themselves to the GABA-A receptors and increasing the effectiveness of the GABA neurotransmitter. Taking Xanax activates that GABA-A receptor and kicks it into overdrive.
Now none of this is inherently wrong. In fact, doctors typically prescribe Xanax to treat anxiety, which can be caused by an imbalance of chemicals in the brain. In those cases, the effects created by Xanax in the brain actually correct an imbalance. Dr. Cathy Montgomery, reader in psychopharmacology at Liverpool John Moores University, says:
"If somebody's experiencing high levels of anxiety, they have an increase in chemicals like adrenaline, which would normally make you feel more alert and awake, and a deficiency in GABA. High levels of adrenaline and low levels of GABA have a double impact of increased excitation in the brain, which people experience as anxiety. When they take Xanax, they won't necessarily get the same type of heavy sedative effect."
So in essence, Xanax does have a job to do. The issue is, so many people found out what a thorough job it does and decided it could be taken advantage of. Use of Xanax without the imbalance in the brain to cause that heavy sedative effect is what recreational users are looking for. Actually, using Xanax for recreation creates a self-inflicted imbalance in the brain. This creates a lot of issues because the body will try to preserve the balance, which only sets things up to get worse in the long run. Montgomery states:
"Whatever you take, your brain will try to regulate it. It may release adrenaline to try and combat this,"
So while your brain might fight back by releasing adrenaline, you won't feel it until the effects of the drug wear off. The body takes several days to completely release the drug, even if noticeable effects will wear off after a few hours. The drug first detaches itself from the GABA-A receptors in your brain. Liver enzymes break it down, and eventually, the body gets rid of it.
How It Hurts
The issues can start to take shape once the drug detaches from your brain's receptors. Like we said before, the effects will start to wear off, and the brain will still be trying to maintain its equilibrium. That self-inflicted imbalance we talked about then suddenly becomes a devastating crash. A sudden increase in brain activity finally breaks through the fog when the Xanax is gone, which can cause feelings of anxiety, agitation, insomnia, even terror.
Xanax use can actually create a cycle of dependency very quickly because while they may not have experienced anxiety before taking the drug, they have created it through the imbalance in the brain that may cause them to seek more of the drug. Before you know it, you are self-medicating to treat these symptoms, which are actually withdrawals created by the drug.
For those who use this medication for sedative effects, another issue presents itself. Benzodiazepines are supposed to be prescribed for a short time. To feel the same effects, people find they have to use larger and larger doses. And taking large doses for sustained periods of time can actually cause the body to stockpile significant withdrawal symptoms. These withdrawals aren't just painful, they are extremely dangerous.
Xanax withdrawal symptoms include:
Headache
Blurred vision
Muscle aches
Tension in the jaw and/or teeth pain
Nausea
Vomiting
Diarrhea
Numbness in fingers
Tingling in limbs
Sensitivity to light and sound
Alteration in sense of smell
Loss of appetite
Insomnia
Cramps
Tremors
Heart palpitations
Hypertension
Sweating
Fever
Impaired respiration
Stopping the use of these drugs abruptly has been known to cause seizures, and detoxing without medical assistance can even be lethal.
You don't have to use Xanax for an extended period to experience withdrawals. Some people with prescriptions have even reported to feeling withdrawals between doses. Repeated use can lead to withdrawal symptoms in a very short amount of time. Another issue we find is that GABA-A receptors are concentrated in an area of the brain known as the hippocampus, which is important for memory and is believed to be the reason why these drugs can cause blackouts.
Xanax becomes even more dangerous when combined with other substances, such as alcohol or opioids. Not only can combining these drugs be harmful to the body, they can actually be life-threatening. Often overdoses involved benzodiazepines like Xanax occur when the drug is used along with other substances that have a compounding effect, such as alcohol or opioids. The drugs react to one another and cause more severe reactions in the brain and the body.
While anti-anxiety medications can be useful for those who suffer due to an imbalance in the brain, everyone should be aware of the risks associated with Xanax and similar substances. Dependence to this drug can be incredibly hazardous, and discontinuing use should always be done with the utmost caution and with medical assistance. No one should try to stop abruptly without consulting a medical professional, and for those who struggle with substance abuse, there is help.
If you or someone you love is struggling with substance abuse or addiction, please call Palm Partners Recovery Center toll-free now. You are not alone.