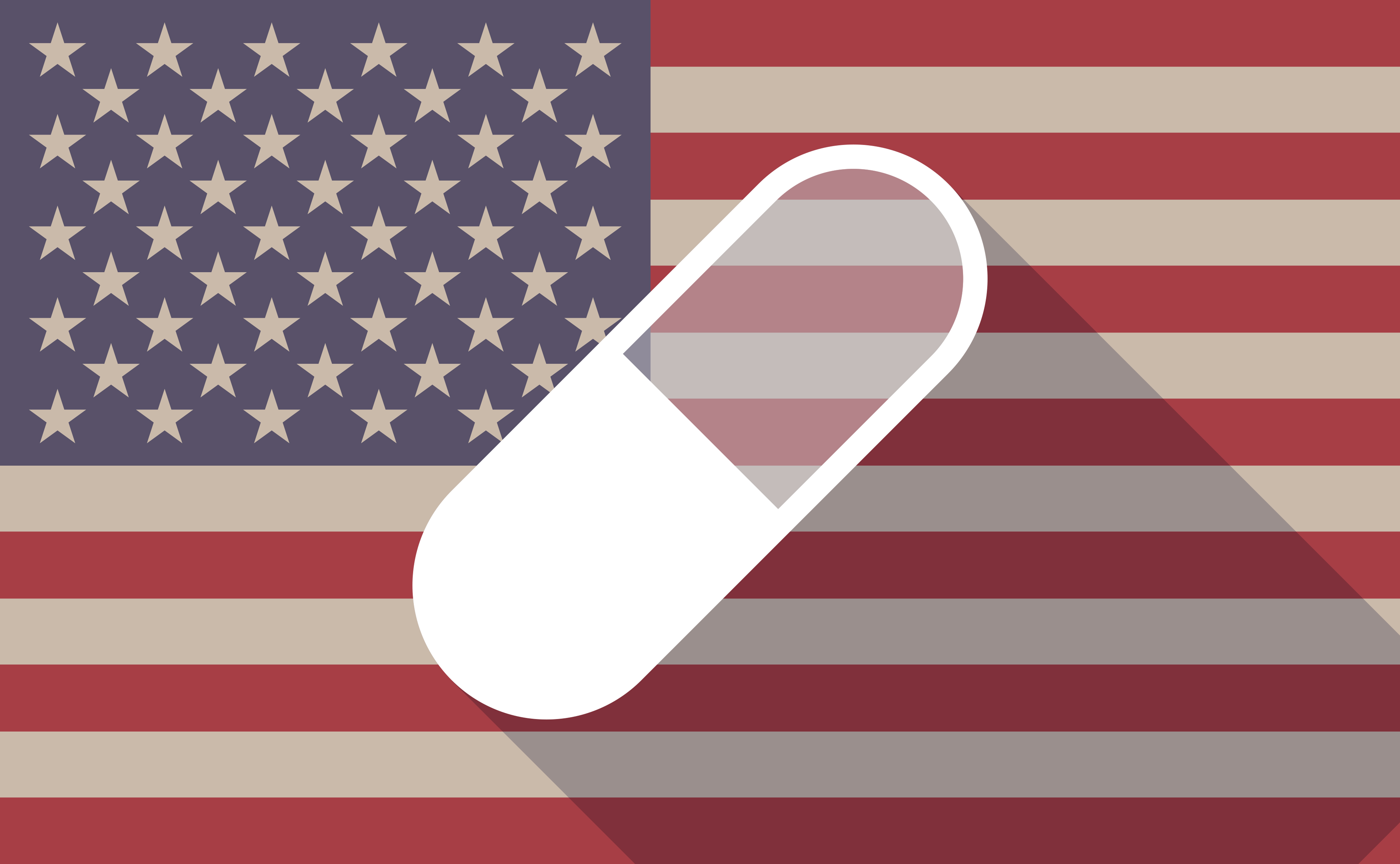 Author: Justin Mckibben
Back in 1971 the brand name Narcan, generic- Naloxone, was introduced to the world. The opiate overdose antidote has become a popular topic of discussion in our world today. With heroin, fentanyl and other dangerous opioid drugs feeding the opiate epidemic and overdose outbreak, these medications are sought after as the life-line pulling addicts back from deaths door.
With the rise in opiate abuse came the rise in demand, and with the rise in demand we were shown a side of Big Pharma that has many in an uproar. Since 1971 the price for Narcan has grown 4,000 percent! Yes, 4 with 3 zeros after it!
I've written before about this trend; something I consider to be a disheartening injustice and abuse of power. Today I want to re-emphasize the point by looking into some specifics about the lengths many have to go to in order to provide this life-saving medicine to their citizens. Let's talk about America VS Big Pharma and the fight for Naloxone funding.
Baltimore's Battle for Naloxone
In 2014 Baltimore, Maryland was referred to as "Heroin Capital of America" with an estimated 60,000 heroin addicts out of a population of 645,000. While Baltimore may no longer be one of the top states in overdose deaths, the state's budget shows:
$33,540 on Naloxone in 2014
$118,236 on Naloxone for the fiscal year of 2016
So in two years, Baltimore has more than tripled the amount of money spent on Naloxone. Baltimore's Health Commissioner Leana Wen continues to work at sounding the alarm across the country for Naloxone price gouging since stepping into the position in 2015. In March she called on Congress to enact price controls on the drug in the interest of public safety. In her plea Wen stated,
"The cost of naloxone skyrocketing means that we can only save a fraction of the lives we were able to before… Manufacturers have claimed that this price increase is related to increased demand. However, it is unclear why the cost of a generic medication that is available for much lower costs in other countries will be suddenly so expensive."
Pennsylvania in Pain
In Pennsylvania drug overdoses tied to opioids rose nearly a quarter last year, yet these communities are still dependent on the goodwill of charitable organizations and health insurance companies. These resources are meaningful, but don't go far enough!
Pittsburgh-based Highmark Foundation donated $50,000 in the first quarter of last year to purchase Naloxone to local law enforcement agencies. But it didn't renew the grant this year.
Health insurers contributed a total of $500,000 in Pennsylvania alone to fund naloxone distribution.
Cigna Foundation donated $50,000 this year to fund Naloxone access
Independence Blue Cross joined the Pennsylvania District Attorneys Association in a providing $50,000 to provide Naloxone to first responders
But most patrol officers still don't have it! As of 2016 Naloxone kits have only been distributed to about 15% of Philadelphia police officers!
Delaware County has taken extra measures. Officials made it so money seized during drug investigations under asset forfeiture laws could be used to support its Naloxone program.
In case you didn't know, Pittsburgh doesn't play either. In July one judge ordered two convicted drug dealers to throw in almost $4,000 for Naloxone funding. Now that is a new brand of justice.
Rhode Island's Settlement Savings
This was a desperate move indeed, as Rhode Island reached into the $230 million settlement with Google for $40 million to help keep its program alive. This settlement is from when Google facilitated the illegal online exchange of prescription drugs from Canada.
5 Government Interventions
Big Pharma Letters
In June Senate Special Committee on Aging addressed a letter to five leading naloxone manufactures requesting an explanation for increasing drug costs. These companies are:
Amphaster Pharmaceuticals
Amphaster Pharma's price went from $12 in 2012 to $41 a dose as of 2015.
Pfizer
Adapt Pharmaceuticals
Adapt's Narcan nasal spray costs $63 each dose. Although it does cut price in half for government agencies, community organizations, and patients without insurance
Price went from $375 in November 2015 to $1,875 in February 2016. Now, only 7 months later, it's up to $2,250 for a single-dose injector!
Most of these companies claimed the price hikes are due to additional burdens they face to meet the exponential demands. Yet, this excuse isn't flying with many healthcare advocates. The executive director of the Chicago Recovery Alliance, Dan Bigg, has said in response,
"We're not talking about a limited commodity. Naloxone is a medicine that is almost as cheap as sterile sodium chloride—salt water,"
As far as more help from the powers that be, many state and local governments are reaching into emergency funding to provide Naloxone to first responders. Other government programs have been put in a position to help, but is that help enough?
Rural Opioid Overdose Reversal Grant Program
The Rural Opioid Overdose Reversal Grant Program distributes $1.5 million from government funding, but it had to be split between 15 communities. This has helped some, but left many officials scavenging for financing to be prepared for 2017. Many are calling on the government to assume even more costs.
Substance Abuse and Mental Health Block Grants
States do have authorization to draw on these funds to subsidize Naloxone purchases. However, in the words or Peter Luongo, executive director of the Institute for Research, Education & Training in the Addictions, "That's not new money."
What this means is that officials must now move the money out of other programs for addiction prevention and treatment. So instead of getting more help, they are having to pick-and-choose which help is more necessary.
Comprehensive Addiction and Recovery Act (CARA)
This summer President Obama signed for this initiative. It means to call for expanding first-responder access to Naloxone. However, the fact remains that CARA funding has not yet been established by Congress.
Department of Health and Human Services
Supposedly starting this month this office will be providing up to $11 million to fund Naloxone distribution. However even this great contribution will only apply to a dozen states.
The Overdose Oligopoly
The reality is this is a fight we need to talk more about. Despite all these government interventions, why is it we still cannot keep up with Big Pharma pricing?
So far nothing seems to justify the monopolizing and exploitation of the opiate epidemic by Big Pharma. These companies are actively increasing the price of a life-saving medication by over 1,000% in many cases during a period in which tens of thousands of people all over the country are dying!
Whether you know all that much about economics, Big Pharma is making millions upon millions of dollars off of these medications. They claim to be trying to keep up with costs, yet continue to show increasing profit. Call it what it is- extortion via oligopoly.
Naloxone and Narcan may not be the miracle cure for opiate addiction, but for many it is the only reason they are alive. So, how many can say the lack of access is the only reason their loved one is not? Surely, Naloxone access expansion is taking off in a new way. CVS stores, schools and all types of venues are providing kits, training and other resources. The only problem is, they are struggling to maintain those resources.
We, as a nation, should expect better than this.
A bigger part of getting better is beyond the medication used to preserve life. Real recovery begins with the process of working to change a life. Holistic addiction treatment allows people who were once hopeless build the foundation of hope again. If you or someone you love is struggling with substance abuse or addiction, please call Palm Partners. You are not alone.