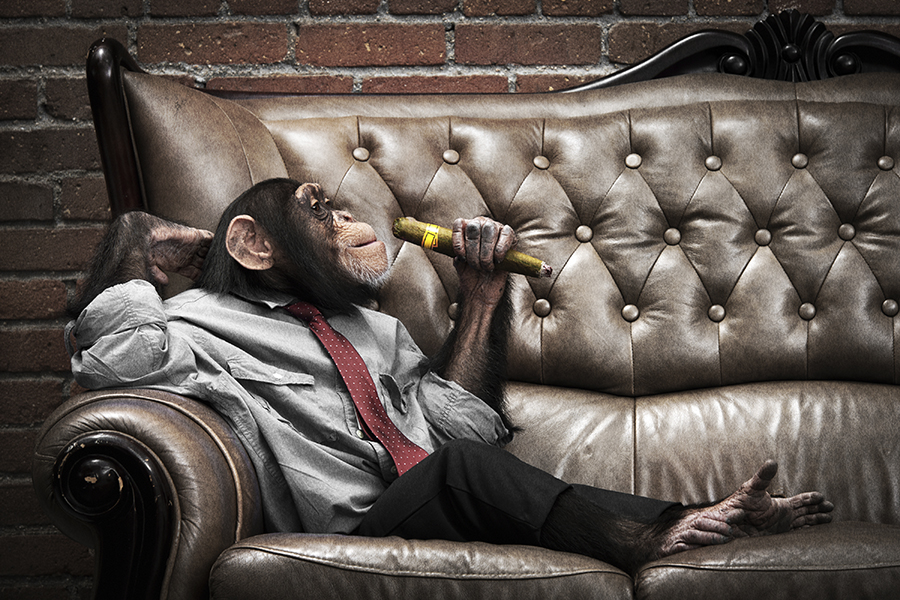 By Cheryl Steinberg
Currently, the disease model of addiction says that people who struggle with addiction began using drugs as a way to self-medicate some form of unresolved trauma. But, taking a look at animals in the wild – we see that they, too, seek out ways to become intoxicated.
This begs the question: Is drug use a matter of human (animal) nature?
There are many examples of animals in their natural habitats that deliberately seek out substances for inebriation.  And in almost every case, they are the same substances mankind has used for centuries.
In fact, the whole pattern of non-human substance abuse is remarkably similar to that of human addiction.
There's the case of fermented fruit being eaten by a variety of African animals, in which rivaling animals put aside their rivalries in order to enjoy the Marula fruit when it's fermented. There is video evidence of drunken elephants, monkeys, and even ostriches stumbling around together.
Australians wallabies are known to seek out poppy plants for the euphoric effect of the opiates within. There are dogs living near cane fields, inhabited by certain toads possessing hallucinogenic  glandular bufotenin, that have learned to chase them until they release the drug, a form of the – DMT – which is the same psychoactive substance that humans who lick toads and drink ayahuasca are in search of.
A really interesting case is that of the dolphin, which eats the poisonous puffer fish for its psychoactive venom. The dolphins are very careful, too, that they don't eat too much as it could harm them. Instead, they pass around the fish amongst the pod in order to share in the experience—much like a group of friends passing around a joint.
In fact, drug testing research that's been done on animals over the last century has also shown that their brains – much like human brains – can benefit from the euphoric effects of substances, such as MDMA, DMT, and methamphetamine.
If there is a natural inclination to temporarily disorient the senses and change perception, which seems likely considering all of these cases of animals seeking the intoxicating effects of naturally-occurring drugs, perhaps our approach to understanding and treating addiction is misguided, as it ignores something that seems to be inherent in our very nature.
Instinctual drives, such as sex and now as we understand, drugs, are hard to suppress.
And because the war on drugs and drug treatment in America is fueled by this misunderstanding of our nature, a central point is being ignored. Criminal organizations around the world exist to provide Americans with drugs – partially due to the drive to numb traumatic feelings that this nation is trying to medicate, but also because people like getting high. And Americans are wealthy enough to afford this pursuit of happiness.
Drugs are enticing, no doubt. Just like the fermented fruit to the monkeys, chemicals that induce euphoria are also sought out by humans. Perhaps by acknowledging what we can learn from animal behavior with regard to drugs, it could help the people who may have started out using recreationally but who now struggle with addiction.
The case of animals and substances could change the face of the war on drugs and treatment for abuse by admitting that the current model denies people what they really want.
The science of understanding and treating addiction is constantly evolving as modern medicine learns more and more about the brain. Currently, there are very effective models of treating substance abuse disorders, such as alcohol addiction and drug addiction. If you or someone you know is struggling, please call toll-free 1-800-951-6135.