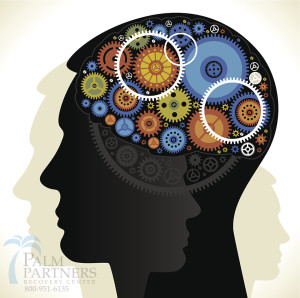 Alcoholism – and by extension, addiction – has been recognized as a chronic medical condition and a 'brain disease' for more than half a century and yet it remains a point of contention whether or not addiction is a disease or a choice.
Sure, you can argue that the decision to try a drink or a drug is a choice in the first place, and you would be right. But, what about all of those who started out 'using' for legitimate reasons, such as being prescribed a narcotic painkiller after major surgery or a bad car accident? What about all those kids who are diagnosed with ADHD/ADD and given powerful amphetamines as young as 5 years old, a substance that's only a molecule away from being crystal meth?
There's something to be said for why some people can be prescribed medications – with a known potential for abuse – and not abuse them, and why others become full-blown addicts. The same thing goes for people who spent their teen and college years "partying" – using weed, alcohol, cocaine, and club drugs – but then who seemingly are able to "just grow out of it."
I am convinced that the brains of addicts are somehow different than the brains of non-addicts. Maybe we're born with; maybe it's Maybelline – or some other substance we were exposed to early on. Maybe it has to do with emotional trauma that actually altered our brain pathways when we were learning to cope in some way. Maybe we come from a long line of alcoholics and junkies; in fact, there is actual compelling evidence, as found with studies of identical twins, which points to a possible genetic predisposition to the development of addiction.
Now, perhaps the term disease isn't quite the perfect term to describe addiction. Maybe 'disorder' or 'medical condition' is more fitting. I can see that. I personally don't like using the word disease as it evokes the idea of illness. The other problem with calling addiction a "disease" is that by labelling it as such, we might be hindering the exploration of new theories or accepting new understandings of the nature of addiction.
For those of us in recovery, continuing to say that we have a disease sounds like we're some sort of lepers to be kept away from society. And it sounds like there's no hope for us when we say we're sick with this 'brain disease.'
Those who oppose the idea that addiction is a disease point out that it actuallyhas very little in common with so-called real diseases. It is not an illness in and of itself; rather, addiction is a group of behaviors. That is, addiction cannot be explained by any disease process.
This argument gains some weight when you compare addiction to other known diseases. So, for example, with addiction there is no infectious agent, such as with tuberculosis, nor is there a pathological biological process, such as with diabetes; furthermore, there is no biologically degenerative condition as there is with, say Alzheimer's disease. Many in opposition to the brain disease model say that the only disease-like characteristic of addiction is this: if people do not deal with it, their lives tend to get worse. And that sort of description can be applied to many other things that aren't diseases. Therefore, it doesn't tell us anything about the nature of addiction.
Whether you believe that addiction in a disease or a choice, there is specialized treatment available to those who struggle with alcohol and other drugs.
It can be tricky figuring out if you just have a problem with drinking and using drugs or if you indeed struggle with the disease of addiction. Sometimes, people who abuse substances might incur negative consequences, such as loss of a job or jail time related to their substance abuse. The main difference, though, is that someone with drug or alcohol addiction simply cannot stop, even if they want to. The hard drinker or user might eventually stop because they don't want to suffer any more consequences. If you or someone you love is struggling with substances, please call us toll-free at 1-800-951-6135 where there are Addiction Specialists available around the clock to answer your questions.