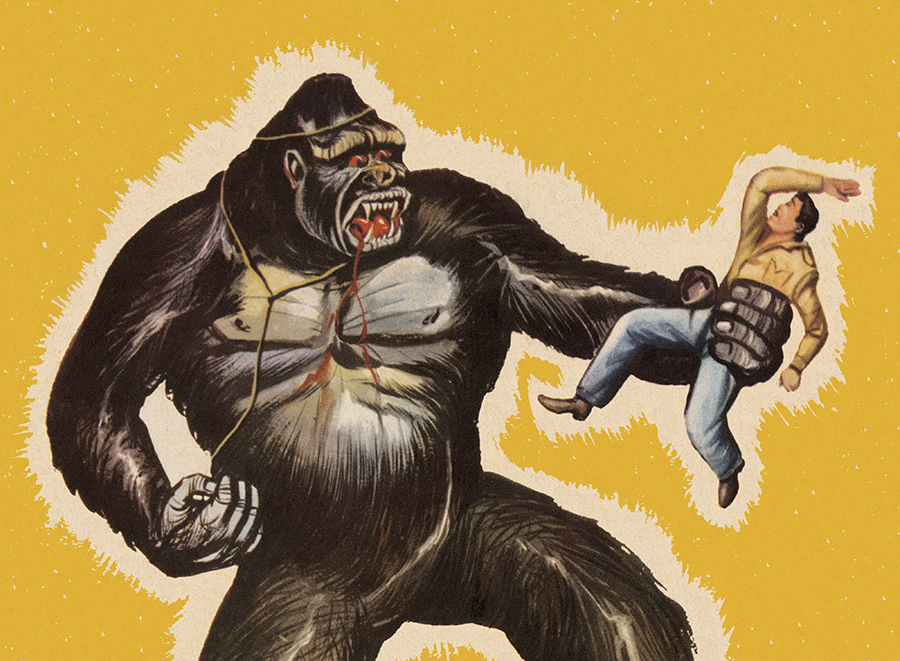 By Cheryl Steinberg
If you have anxiety disorder and have ever experienced a panic attack, then you know that those things are no joke. People who have had a panic attack before will tell you: it feels like you're going to die. Perhaps you have ways of calming yourself down when a pang of anxiety hits. If you need more ideas, here are 15 ways to quiet your anxiety:
#1. Accept how you're feeling
When you start to feel anxious and panicky, say to yourself, "You are feeling anxious." By just acknowledging that this is a feeling, just like sadness and happiness, many say that this helps ground them in reality and keep perspective on the situation.
#2. Don't let it define you
Be aware that you're not labelling yourself in such a way that there is no separation between you and your anxiety. That is, don't let it define you. If you lose your sense of self – all the other things that make up YOU – then all of your attention and energy will go into being an anxious person. Kind of like a self-fulfilling prophecy. So, when feeling anxious or like a panic attack is about to strike, talk to your anxiety – in your head or aloud – and tell t to calm the eff down.
#3. Get out of your head
In other words, distract yourself. Read a book, do a crossword puzzle, draw or even color in a coloring book (there are actual coloring books for adults) 
#4. Blow bubbles
It can help slow down your breathing, forcing you to take deep breaths, and gives me something to focus on.
#5. Meditate (see #11)
Sitting still and being calm and quiet are probably the hardest things to do when experiencing a wave of anxiety but, meditating on the regular can help your anxiety disorder, in general. Also, getting into the habit and practice of it makes it easier and easier to plop down and quiet your mind. Try guided meditation to begin with. There's a Youtube channel dedicated to it.
#6. Get some fresh air
Go for a walk or bike ride or do some work in your garden – whatever it is that you like to do outdoors. Getting fresh air and sunlight can help your mood right away.
#7. Straighten up
Clean or organize that junk drawer in the kitchen or that cluttered bookcase or that stack of mail that's been accumulating. The way this strategy works is two-fold. You will be distracting yourself from the panic and anxiety you are feeling as well as be doing something productive, which usually makes anyone feel better. And, by the end of it, you will have finally tackled that one mess that you've been meaning to, which will also cut down on your overall, general anxiety because you'll have one less thing weighing on you.
#8. Cuddle up with a furry friend
Need I really explain? Spending time with a pet is immensely beneficial to your well-being, which is why pet therapy in many different settings is becoming so popular. It calms the nerves, slows the heartrate as well as reminds us that there is such a thing as unconditional love. GAH!
#9. Remind yourself that this is nothing new
When anxiety strikes, close your eyes, take a deep breath, and tell yourself that you've felt this way before and, most importantly, you survived it. Reminding yourself that you've gotten through it before will help you realize that you can get through it again. It can be a comforting thought.
#10. Remind yourself that you're safe
Sometimes, the simplest thing can make all the difference. Everyone wants to feel safe, whether they realize it or not, you just might be surprised at just how comforting it is to say (and hear yourself say) that you're safe.
#11. Download an app
Check out phone apps that can track your anxiety and more. For example, there's an app called "Self-help Anxiety Management" or "SAM," which is a free app that helps users with tracking, understanding, and overcoming anxiety. It helps you examine the sources of your anxiety, and give you tips and exercises to overcome them. There are also discreet activities and games in-app that can pull you out of an anxiety attack during times when you can't find a quiet place to relax.
#12. Listen to good music
Whatever "good" music is to you. Music truly speaks to us and there have been numerous times that simply listening to my favorite songs has soothed my anxiety.
#13. Pamper yourself
Sometimes doing things that make you feel good on the outside will help change how you're feeling on the inside. This could be anything from getting a massage to a fresh haircut.
#14. Drink water
Drinking water could help calm you down from anxiety. It forces you to regulate your breathing, gives you something to focus on, as well as hydrates you – which may be part of the reason you're feeling icky in the moment. Also, drinking cold water might help shock your system and draw you out of your anxiety.
#15. Schedule your 'worry time'
People with anxiety disorders tend to overthink everything. Schedule a couple of times during the week that you can dedicate 30 minutes to allowing yourself to worry and think (and overthink) to your heart's content. Having designated worry time can help you let stuff go for the rest of the week.
If your anxiety disorder is interfering with your life and you feel like you need more support with getting it under control, please consider seeing a therapist. Medication may also be an option for you. Anxiety and other psychological disorders are common to those who also struggle with substance abuse. If you or someone you love is struggling, help is available. Palm Partners offers dual diagnosis treatment to help people with mental illness and addiction issues to heal and recover. Please call toll-free 1-800-951-6135 today.