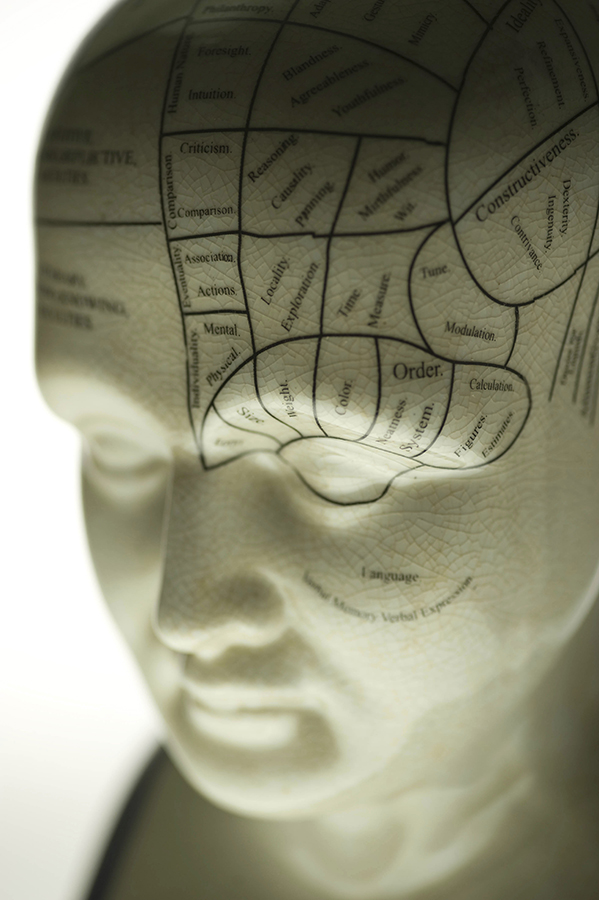 By Cheryl Steinberg
I admit it. I'm guilty of spreading the idea that mental illnesses are a result of a "chemical imbalance" in the brain. As a person with chronic depression, I had been given this very explanation for my depression by more than one mental health professional. And I swallowed it: hook, line, and sinker. After all, it seemed to make sense and, if I'm going to be honest, it was comforting to have some kind of explanation for why I feel the way that I feel and have felt for most of my life.
But, it turns out, that this kind of theory is outdated and basically incorrect. But why is it that we (read: the mental health industry) still bandy about this explanation of brain chemicals and their insufficient levels? Well, that's a whole other can of worms.
The mental illness story in the United States is one of how pharmaceutical companies and psychiatrists led the public to believe that depression was the result of a simple chemical imbalance.
As cynical as that may sound, the upside is that this is also a story about how scientists, patients, and psychiatrists are working to better understand the more complicated truth to mental illnesses, such as depression.
"Chemical imbalance is sort of last-century thinking. It's much more complicated than that," Dr. Joseph Coyle, a professor of neuroscience at Harvard Medical School, told NPR in 2012. "It's really an outmoded way of thinking."
One in ten Americans takes an antidepressant like Zoloft or Prozac. Although these drugs have been shown to help some patients, the drugs were designed based on the so-called "chemical imbalance" theory of depression. A theory that is incomplete, at best, and just plain wrong, at worst.
Is the Chemical Imbalance Theory of Mental Illness Outdated?
It's clear that the chemical imbalance theory is behind chemists' inventions of new-and-improved antidepressants. Working on a theory that says depression is a direct result of irregular levels of the brain chemicals dopamine and serotonin has left scientists and researches blind to other possibilities. And, in fact, finding proof that low serotonin is to blame for depression – and that subsequently raising serotonin levels is the key to treating it – has eluded researchers.
First of all, it's impossible to directly measure the brain's serotonin levels in humans. That's because human brain tissue cannot be sampled without also destroying it.
Furthermore, the chemical imbalance theory that says raising brain serotonin levels will alleviate depression, has also been hard to prove. Drugs that actually had the effect of lowering serotonin levels seemed to help some depression patients, while at the same time causing it in others.
McMaster University psychologist Paul Andrews led a group of researchers in a recent meta-analysis investigating the role of serotonin in depression. What they found was, in rodents, depression was actually more closely associated with elevated serotonin levels. Andrews argues that depression is therefore a disorder of too much serotonin, but the ambiguous truth is that different experiments have shown "activation or blockage of certain serotonin receptors [to improve] or worsen depression symptoms in an unpredictable manner."
While not everyone with depression benefits from antidepressants, many do and it's a trial-and-error process to find what works best. Often times, people with depression or another mood disorder or other type of psychological disorder turn to alcohol and other drugs as a way to self-medicate. Ironically, this only "works" temporarily and then only serves to make their condition and symptoms worse. If you're looking for help for your depression and substance abuse, Palm Partners offers dual diagnosis treatment. Please call toll-free 1-800-951-6135 to speak with an Addiction Specialist today.