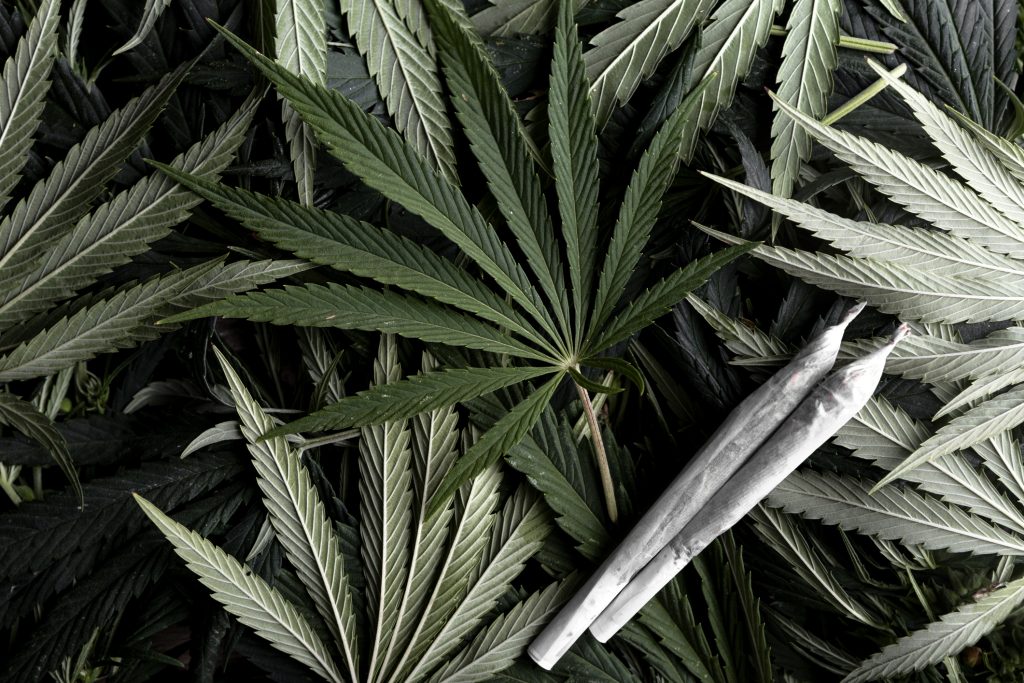 Author: Justin Mckibben
The elections held this past Tuesday may not have directly addressed the status of marijuana, but voters in multiple states did elect officials who are adamant about making legal marijuana more available.
Next Year in New Jersey
One of those states is New Jersey, who's outgoing governor is Chris Christie, chairman of the White House commission on opioids.
Last week Democrat Phil Murphy, who made legal marijuana one of the cornerstones of his campaign, won the state over. This creates a radical change for the state. For years Chris Christie has blocked attempts to legalize cannabis, and even maintains his opposition to it while fighting to help the country get a grip on the opioid epidemic.
Phil Murphy has been pretty open about his support for marijuana legalization. According to Forbes, Murphy even talked about it during his primary night victory speech saying,
"The criminalization of marijuana has only served to clog our courts and cloud people's futures, so we will legalize marijuana,"
"And while there are financial benefits, this is overwhelmingly about doing what is right and just."
Apparently, it isn't just Murphy in the state that is looking forward to pushing this legislation along. The Democratically-controlled state Senate is expecting to bring up legal marijuana as early as next year. In regards to the topic, earlier this year Senate President Stephen Sweeney said,
"We are going to have a new governor in January 2018. As soon as the governor gets situated we are all here and we intend to move quickly on it."
Voters in Virginia
Voters in the Commonwealth of Virginia also elected an official who advocates for loosening restrictions on marijuana. Current lieutenant governor Ralph Northam is in favor of decriminalizing marijuana possession. While it may not be as liberal a stance as Murphy, it is still a big step in a lot of people's minds. Northam writes,
"We need to change sentencing laws that disproportionately hurt people of color. One of the best ways to do this is to decriminalize marijuana. African Americans are 2.8 times more likely to be arrested for marijuana possession in Virginia."
But it isn't just about the individuals. Northam also points out the resources going to this issue. He has written to the Virginia State Crime Commission as part of its review of the effects of marijuana decriminalization.
"Virginia spends $67 million on marijuana enforcement—enough to open up another 13,000 pre-K spots for children,"
Again, not that he is pushing for complete legalization, but to stop stiff penalties for those with small amounts of marijuana. Northam also advocates for research into the medicinal uses of marijuana. According to Richmond Times-Dispatch, he has stated,
"As a doctor, I like to make the point to people, over 100 of the medicines that we use on a daily basis come from plants," he said in an interview Monday. "So I think we need to be open-minded about using marijuana for medical purposes."
He isn't alone in Virginia either. Even the Republican state Senate leader Thomas K. Norment Jr. questioned whether or not small amounts of marijuana should remain a crime.
Marijuana in More Areas
But it isn't just these two offices that indicate there may be more change coming for marijuana policy. In other areas around the country, there are other notable shifts that may dramatically impact marijuana policy.
77% of voters in the college town eliminated fines and court costs for possessing or growing up to 200 grams of marijuana.
In an area that includes Detroit, voters now allow cannabis businesses to operate in more areas and to stay open longer. Michigan is expected to have a marijuana legalization bill on the 2018 ballot.
Lawrence Krasner won the election for District Attorney. Krasner has been outspoken about the benefits of marijuana reform. According to Krasner,
"One of the things we see in other jurisdictions is that, where marijuana is readily available, there's a 25% reduction in opiate/opioid overdose deaths."
"So if Philadelphia is looking at 500 opiate/opioid overdose deaths a year, a district attorney, by choosing not to enforce against marijuana usage, can potentially save 125 lives. That's what a district attorney should exercise his or her discretion to do."
It seems between lightening the punishments for possession, expanding programs for legal marijuana, and electing officials that will advocate for its use, marijuana may have already seen some real change this November.
What to Remember about Legal Marijuana
It is important to note for anyone who has a history of substance use disorder that the legal status of a substance does not make it safer. You could argue that marijuana is much safer than opioids like prescription drugs or heroin. While marijuana is not as lethal concerning overdose deaths, it still should not ignore the risks.
Marijuana reform has the potential for some positive and negative outcomes. Ultimately voters will have to consider weighing the pros and cons of reform. Either way, it is important to remember that any substance, legal or not, can be addictive. While marijuana may become more accepted on a legal level, it is still unhealthy to abuse this drug. If you find yourself abusing this or any drug it is very important that you seek safe and effective treatment resources.
Because drug abuse is always destructive, marijuana abuse is no exception. If you or someone you love are struggling with substance abuse or addiction, please seek help. Regardless of whether a drug is legalized or not, losing control of your use can lead to something much worse. We want to help. You are not alone. Call toll-free now.