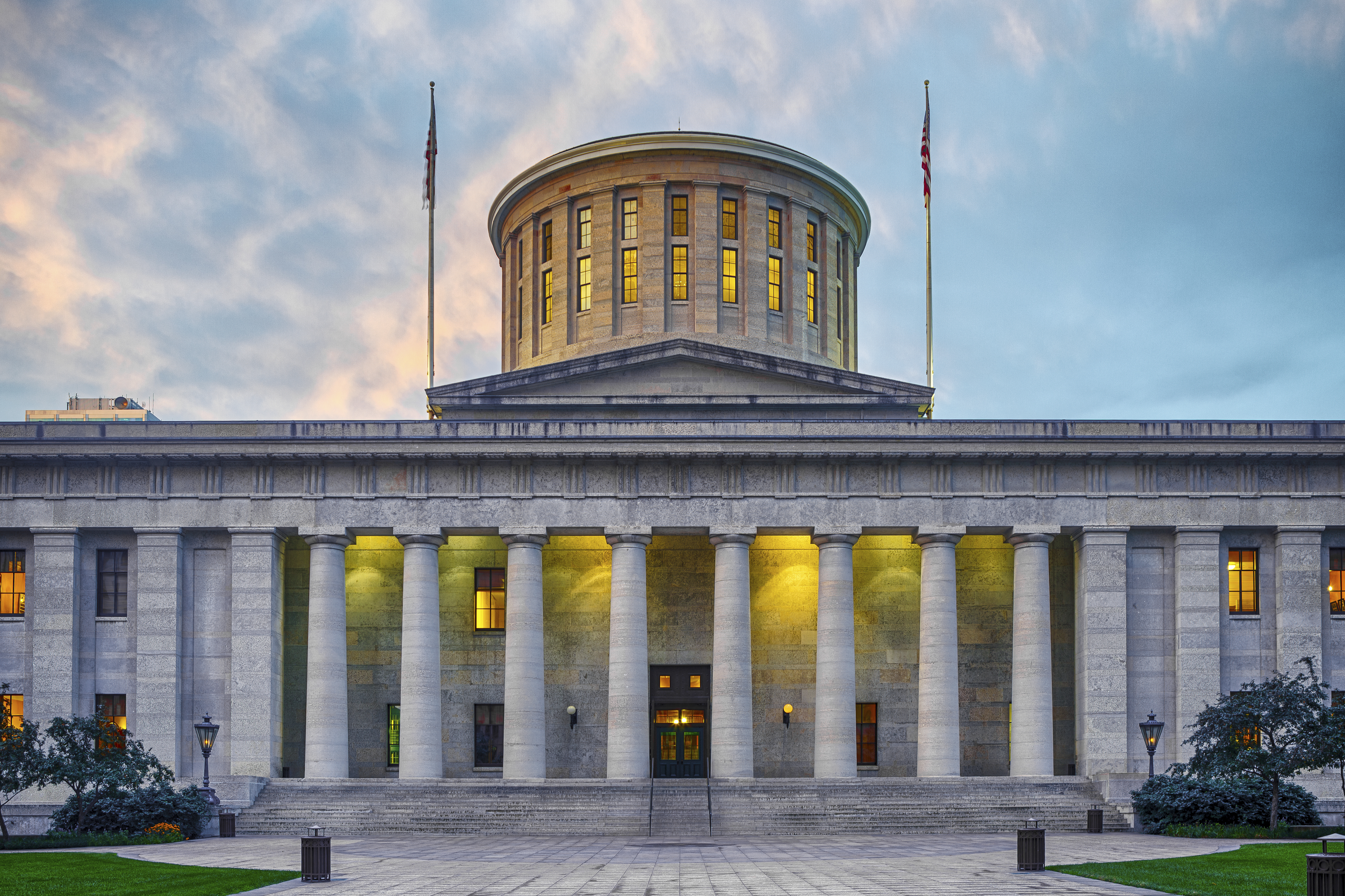 Author: Justin Mckibben
In a historic turn of events for legislators in the home of the Buckeyes, Ohio lawmakers in the House have passed a medical marijuana plan after an extensive debate reaching across both sides of the aisle.
For the years leading up to now the House has opposed plans to legalize marijuana, medicinal or otherwise, despite all efforts put forth by advocates in the area. Now in a surprising turn of events they have approved a plan 71-26 just this Tuesday. The bigger
For the first time members of Ohio's GOP-controlled House had a serious discussion about medical marijuana after they found themselves feeling the pressure with two medical marijuana efforts working toward the November ballot.
What Changed?
Probably the biggest influence on this shift was that recent polls determined the majority of Ohioans are much more interested in legalizing medical marijuana rather than marijuana for recreational use. The change may have come when they realized with so many issues being taken with Big Pharma and the abuse of prescription drugs, a more progressive push towards alternative medicine might not be as terrible as they once considered.
For House Democratic Representative Dan Ramos from Lorain, this was the focal point of his opinion. Ramos expressed that he believes medical marijuana is a needed alternative to opiates for some chronic pain patients, and cited the opiate epidemic for his reasoning with a dramatic demonstration.
Ramos held up a sheet of paper saying it represented the total number of people who have died of marijuana overdoses…
The paper was blank.
By comparison, he exclaimed that 2,020 deaths were linked to opiates in 2014 – nearly 80% of all overdose deaths. This probably had a profound impact on the lawmakers, seeing as how Ohio has seen a lot of devastation from the opiate epidemic and overdose outbreak in the past few years.
Setting the Boundaries
House Representative Stephen Huffman is actually the bill's GOP sponsor. Huffman is an emergency room physician from Tipp City, and in talks about medical marijuana he stated this new proposal is what's best for patients after the U.S. Food and Drug Administration failed to act. After reciting a heavy helping of the Hippocratic Oath that physicians take to care for patients, Huffman passionately argued,
"I am absolutely convinced that there is therapeutic value in medical marijuana. There is absolutely no doubt in my mind."
Still, Ohio's GOP-controlled legislature isn't quite as open to accepting ALL forms of medical marijuana… so don't get ahead of yourself just yet. The bill sets up stern restrictions, including:
It would not allow patients to grow marijuana at home
Patients are not permitted to smoke it
Employers can still fire employees for having marijuana in their systems, even if it is recommended by a physician
Tetrahydrocannabinol (THC- the chemical that gives users their "high") would be limited to 35% of plants and 70% of extracts
However, one of the loopholes for the smokers is that patients could use a vaporizer, which heats marijuana into a gas or stream rather than burning it to smoke. The bill has changed in some noteworthy ways since it was introduced last month. One way is that it specifies about 20 conditions that would benefit from medical marijuana, including:
AIDS
Cancer
Epilepsy or another seizure disorders
Chronic pain
Traumatic brain injuries
The commission could add other diseases as needed. Other changes include:
Allowing parents and caregivers to possess marijuana to administer it to someone else
Requiring identification cards for patients AND caregivers
Creating a program to help veterans and others afford medical marijuana
Even with the changes, medical marijuana advocates fear strict restrictions on doctors will deter physicians from recommending medical marijuana to those who could possibly benefit.
Various Concerns
The spokesman for Ohioans for Medical Marijuana is Aaron Marshall, and one thing that troubles him about this bill is that while the House seems to be taking at least some action toward alternative medicine, the law should be tailored to benefit patients and not hinder their treatment. Marshall commented,
"If they are going to use the threat of our ballot issue to pass a bill through the House, it should be a patient-focused plan that will actually provide medical marijuana to those in need,"
It is worth mentioning that several of those who opposed the bill did so for reasons concerning the patients, not so much out of an outright opposition to the idea. For example, Democratic Representative Alicia Reece from Bond Hill, along with five other Democrats, voted against the proposal because it fails to protect workers who use medical marijuana recommended by a physician. Reece said she was "torn" on which way to vote. While she believes in the value of the treatment, Reece says she feared more people, especially African Americans, would be sent to jail for small amounts of medical marijuana or fired from their jobs for a testing positive and that they would not be protected by law. Her opinion was simply,
"Should it be a bill or should it be taken to the people and be in the constitution?" I'm always a believer in the people. I always think the people know best."
Many of the other House lawmakers remain hopeful that the voters will embrace their measured approach over the two ballot initiatives working toward the November ballot. These measures are currently being pushed by Ohioans for Medical Marijuana and Athens-based Grassroots Ohio. They two movements have been working on collecting the 305,591 signatures needed by July 6 to get their own plans on the ballot.
The bill will be going before the Ohio State Senate before long, and minor changes are expected there. Ohio Governor John Kasich could find himself sitting down to sign-off on it by the end of the month, and Kasich himself has said he would support a medical marijuana proposal if it were property written and there was evidence that the need was there.
So, the question becomes will Ohioans prefer this new House approved option over the other two plans outlined by community advocate organizations. Does this plan stand to help provide alternative treatment while effectively preventing drug abuse and other issues associated with drug abuse and addiction? If you or someone you love is struggling with substance abuse or addiction, please call toll-free 1-800-951-6135