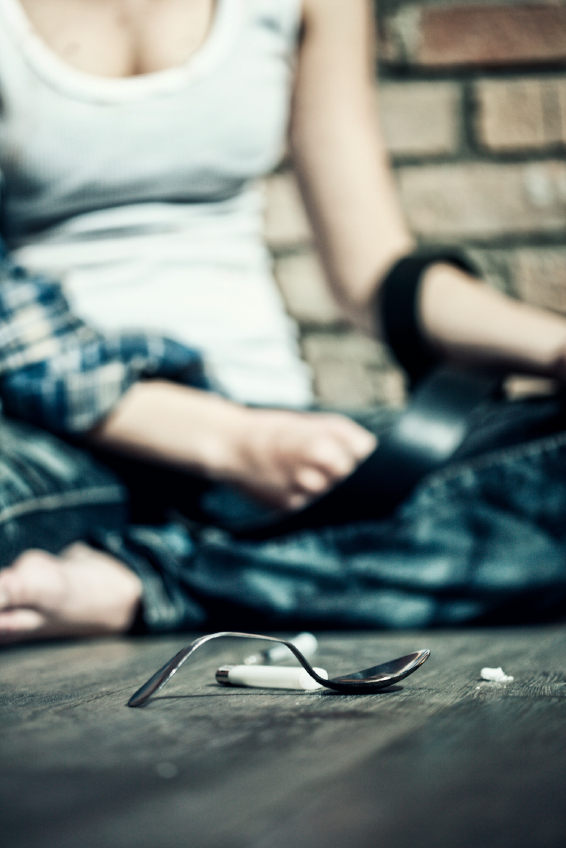 Author: Justin Mckibben
Just yesterday I wrote about how the Center for Disease Control and Prevention (CDC) had released a report last week proclaiming that our great nation has reached a devastating point in the perpetual conflict against drug abuse, as it showed that drug overdose deaths in America have surpassed the statistics of the country's history in an astonishing ascension.
47,000 people have lost their lives to some kind of drug overdose, and out of that 28,647 were opiate related overdoses.
When writing this I had to openly reflect on the kind of overwhelming despondency I can't help but feel. I consider the millions of lives impacted by these deaths, each one like an incredible light being snuffed out and leaving the lives of those they loved a little darker; ripples of remorse that turn to tidal waves of turmoil in the hearts and minds of our world.
Then, last night before bed I found a report that ran a chill down my spine- my home state of Ohio (which I frequently write about when I get a chance) is #2 for states with the most overdose deaths in all of America for 2014!
Heartbreak in Ohio
Yes, Buckeyes… this is breaking my heart. I say that because I ran those streets for a long time myself. I know so many people who desparately abused opiates, who felt just as lost hopeless as me, who lost so much and had their lives fall apart at the seams… So it hits home in every way because I know some of you are still out there.
Ohio now holds the second-highest number of drug overdose deaths nationwide in 2014, a number that the CDC suspects is incessantly climbing.
Heroin and prescription pain relievers took approximately 2,744 lives in Ohio in 2014… much more than a previous estimate which had the state ranked as number 8 in the country. Need a little more perspective than that?
That is 1 death every 3 hours!
Think about that next time you sit down to watch a movie- by the time the end credits role, someone will probably already be dead from heroin or another opiate. Every time you clock out for lunch, imagine what family lost their father or son, mother or daughter to heroin since you clocked in.
These rates placed both Ohio among the 5 states with the highest rates of drug overdose deaths as measured per 100,000 residents (previously was listed as number 8). The only state that had a higher amount of opiate overdose deaths on this report was California with 4,521. Yes, this number is devastating and almost 2,000 more than Ohio… but you should also take into account the home of the Scarlet and Grey is a fraction of the size of California!
This is real; it is unnerving and heart wrenching to not only know that the whole country seems to be holding on for dear life in the wake of heroin and prescription opiate abuse, but also the place where I grew up is teetering on this daunting edge of disaster and heroin overdose deaths.
To combat the crushing calamity of these dire heroin overdose death rates several communities are formulating assertive strategies, some are even forming a new opiate task forces to address the addiction epidemic in partnership with community efforts. Resources are being pulled to try and get ahead of this issue, but with numbers like this it is disturbing to predict where things are going.
State of Suffering
The CDC analyzed recent mortality data from the National Vital Statistics System to track trends and characteristics of the crisis, including the types of drugs associated with these cases. In its statement the report concluded:
"Opioids — primarily prescription pain relievers and heroin — are the main driver of overdose deaths,"
This should go without saying at this point, but we need to find real solutions to this problem. The War on Drugs has obviously not worked out as well as they thought, and as more people die every day we need to do more to prevent and treat as many as we can. Heroin overdose death is toppling communities and tearing down families 3 hours at a time in Ohio, not to mention the rest of the country.
Thankfully in July of this year Ohio Republican Governor John Kasich gave approval on a critical piece of public health legislation that radically increased the availability of naloxone, the opiate overdose antidote quickly being sought after all over the nation. Also in March there were a few programs instated pushing for increased education and expanded treatment options in Ohio.
It is with a heavy heart I fill myself with hope that there is a quick change in the way things are heading, not just for my state but for all of us. Far too many amazing and beautiful people suffer in the crippling agony of addiction, and far too many are lost to heroin overdose deaths. My love and prayers to those back home still fighting, and to those strong in their recovery.
Hang on Sloopy… hang on.
America is gradually changing the way addiction is viewed and treated, and more is being done to raise awareness, show support and change the lives of all those effected by drugs and alcohol. Far too many people die every day from addiction, but there is always hope. 1-800-951-6135