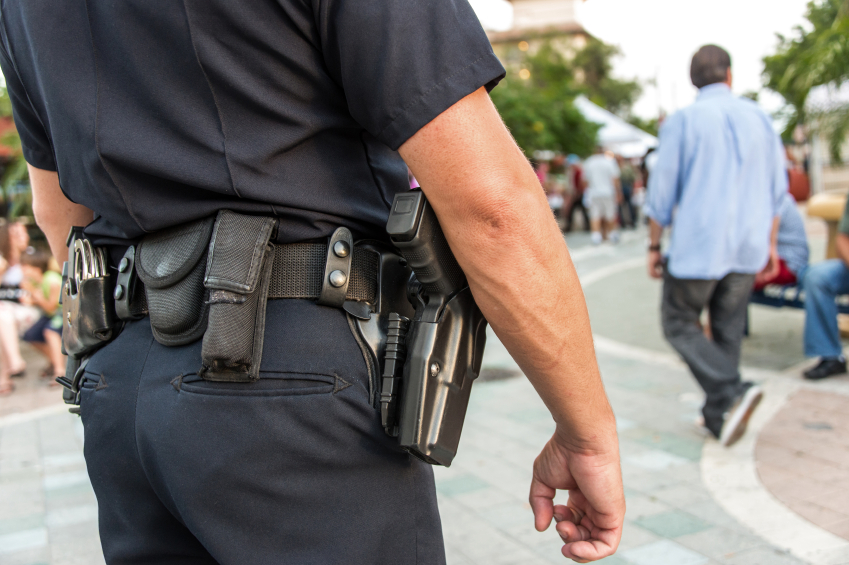 Author: Justin Mckibben
Some people may remember back in June of 2015 the story broke ground with the announcement that Florida's Republican Governor Rick Scott gave the final approval for bill HB-751, AKA the Emergency Treatment for Opioid Overdose Act which expanded naloxone access in a progressive response to the growing issue with heroin overdose and opiate addiction. This new piece of legislation gave first responders, caregivers, and patients in Florida the authority to prescribe and administer naloxone, a pure antidote to opioid overdose.
Well another exciting and innovative story is making some headway in the news this week as the actions and implication put into that legislation are having a rippling effect on communities all over Florida. The Delray Beach Police Department moved to announce this morning a plan for its officers to carry naloxone, making the Delray Beach Police Department the first in Palm Beach County, as well as second in the state, to have officers carry the heroin overdose antidote.
Drug Deaths in Delray Beach
In the stretch of time between January of 2014 and October of 2015 the Delray Beach Fire Rescue services alone administered naloxone in 341 cases! Now take that and consider that in just the first 10 months of 2015, the Delray Beach Police Department responded to a reported 145 overdoses, and 70% of those were from heroin!
But ladies and gentlemen, this problem is not just in Delray Beach, plenty of other areas in Palm Beach County are getting hit hard by the destruction and death brought by heroin. In West Palm Beach officials have also seen a severe increase in suspected heroin overdose deaths, but these officers still do not have access to naloxone.
How severe is that increase? Well since December there have been 11 deaths from suspect heroin overdoses according to city police. The kicker- 7 of those deaths were last month in February!
Resources for First Responders
Delray Beach Fire Rescue regularly administers naloxone to individuals experiencing an overdose one emergency calls in the county. Now the department has trained the Delray Beach Police Department's supervisors on how to use the medication, hoping to broaden the reach of this life-saving medication and make access to it by First Responders that much easier.
This is amazing news because starting today, supervisors in law enforcement on each shift will carry naloxone nasal spray. The nasal spray gives the officers access to an easier method of administering the medication.
According to police spokeswoman Dani Moschella the Delray Beach Drug Task Force recently wrote a grant for 400 auto-injectors of Evzio naloxone to be provided to Delray Beach Fire Rescue, which in turn makes it possible for the city's fire-rescue department to supply the Delray Beach Police Department with nasal spray kits at no charge.
The Need for More Access
A lot of people might not see how big of a deal this is, but let me be the first to tell you… this is kinda a big deal!
For years we have followed the tragic trend of drug overdose being the leading cause of accidental death in all of the United States, with 47,055 lethal drug overdoses in 2014, and 10,574 of those overdose deaths were related to heroin. More people die from drug abuse than car accidents! That is a big deal! And spoiler alert, it's been going on for YEARS now! Opioid addiction is spearheading this overdose death epidemic.
Delray Beach has been commonly perceived as the drug treatment capital of the country, and with good reason considering the innovative and amazing treatment options as well as a thriving recovery community. But Delray Beach has been particularly hard hit by the opioid epidemic, so to have even more prevention resources put in place to support that recovery community and save more lives every day makes an astronomical difference.
Although naloxone is already available without a prescription in 35 states, Florida only allows the drug to be used by first responders, such as police and emergency medical technicians. Doctors are allowed to write prescriptions to those in close contact with someone at risk of overdose, but every day more programs are starting to put the power back into the hands of the people who need the help most, and one more way to change a life is with a recovery program from a leader in revolutionizing holistic treatment. If you or someone you love is struggling with substance abuse or addiction, please call toll-free 1-800-951-6135