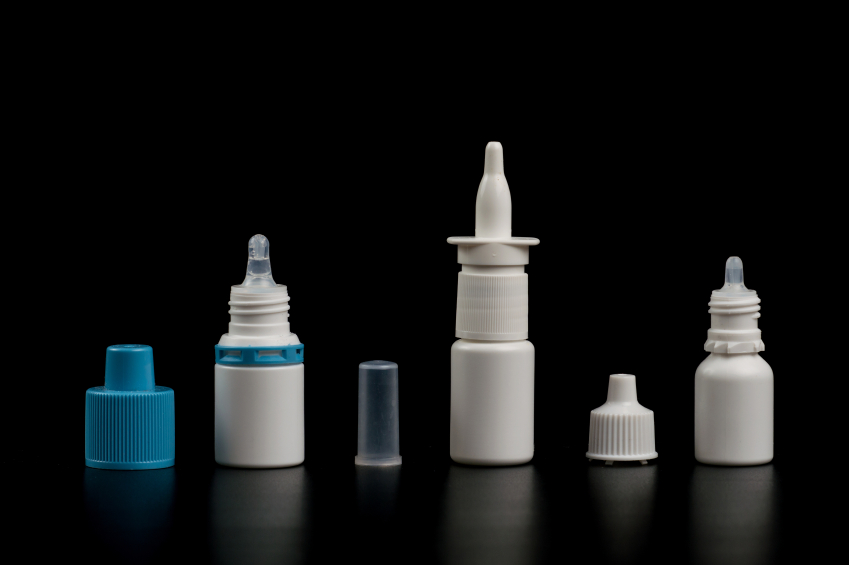 Author: Justin Mckibben
We got a piece of exciting news this week that may help send the struggle with opiate addiction in America in a different direction.
The opiate outbreak fueling the overdose death epidemic in America has been driven largely by prescription drugs, in combination with heroin and fentanyl the plague of opiate abuse and addiction has for some time now been noted as the leading cause of injury death in the United States, surpassing even motor vehicle crashes. We have touched on this topic time and time again as the country is growing in programs working in a direction of drug reform and compassionate treatment.
Until now, the overdose antidote so widely sought after by many of these state programs naloxone has only been approved by the U.S. Food and Drug Administration (FDA) in injectable forms. While still a very effective and helpful tool, first responders and primary caregivers have contended that an alternative method of administering this medication would be easier to deliver, and would eliminate the risk of a contaminated needle stick for medical personnel trying to save lives.
Enter the nasal spray formulation of naloxone, Narcan. In a surprisingly fast approval, FDA announced it has approved Narcan nasal spray, and I have to say there is no time like the present to get this ball rolling and only magnify the availability of the overdose antidote.
FDA Fast Track
Narcan has been around for some time now, but naloxone has been the primary source of overdose antidote. Narcan is now officially the first FDA-approved nasal spray version of naloxone hydrochloride. The approval is part of the government's overall strategy to address the opiate epidemic that has been killing in multitudes every day and holding innumerable others hostage for years.
In a momentous movement to only further contribute to the expansion of naloxone access, the FDA granted fast-track designation and priority review for Narcan nasal spray.
The FDA fast track is a practice designed to expedite the review process of drugs intended to treat serious conditions and Narcan absolutely qualifies by those standards. Given the 'fast track' designation it took less than a mere 4 months for the FDA to approve the Narcan nasal spray, well ahead of the original target date of January 2016. Stephen Ostroff, M.D., acting commissioner of the Food and Drug Administration, could not be more fervent in taking this step to get a valuable resource to the fight against the opiate addiction epidemic. In regards to the Narcan approval announcement he stated:
"Combating the opioid abuse epidemic is a top priority for the FDA. We cannot stand by while Americans are dying. While naloxone will not solve the underlying problems of the opioid epidemic, we are speeding to review new formulations that will ultimately save lives that might otherwise be lost to drug addiction and overdose."
Narcan nasal spray is sure to add a new level of consistent support to those who are on the front-lines of this fight, and is noticeably safer and easier to use. Narcan can be used on adults or children, and is easily administered even by those with no medical training.
In the event of an opiate overdose, Narcan is sprayed into one nostril while the patient is lying on his or her back in order to reverse the effects of the overdose. This process can be repeated if necessary. The Director of the National Institute on Drug Abuse (NIDA), Dr. Nora Volkow was also very avid about the positive impact this news could have stating,
"This is a very exciting development for us because [the] issue of the opioid overdose crisis in our country that includes prescription opioids as well as heroin has been devastating. This will improve access to treatment that can save lives."
My next thought in connection with the approval of Narcan nasal spray is wondering whether or not we will actually see even more of an effort to get more people access to overdose antidote medications. There have been bills pushed through in several areas to have naloxone made available through law enforcement, others have made it an option for doctors to prescribe the medication along with opiate prescriptions, and even the CVS franchise has made an effort to provide access to the opiate overdose antidote.
Some have even designed programs to teach children how to use naloxone!
Then what about pricing? With the companies who have produced naloxone hiking the price up gradually over the years that the epidemic has worsened, will this new FDA approval of Narcan change the financial aspect as well?
Naloxone is one of the most vital weapons we have in the war against the opiate overdose epidemic in America. Now Narcan has been approved by the FDA to further help save lives. While we work to prevent overdose, we also have to work to provide safe and effective treatment that creates lasting recovery. If you or someone you love is struggling with substance abuse or addiction, please call toll-free 1-800-951-6135