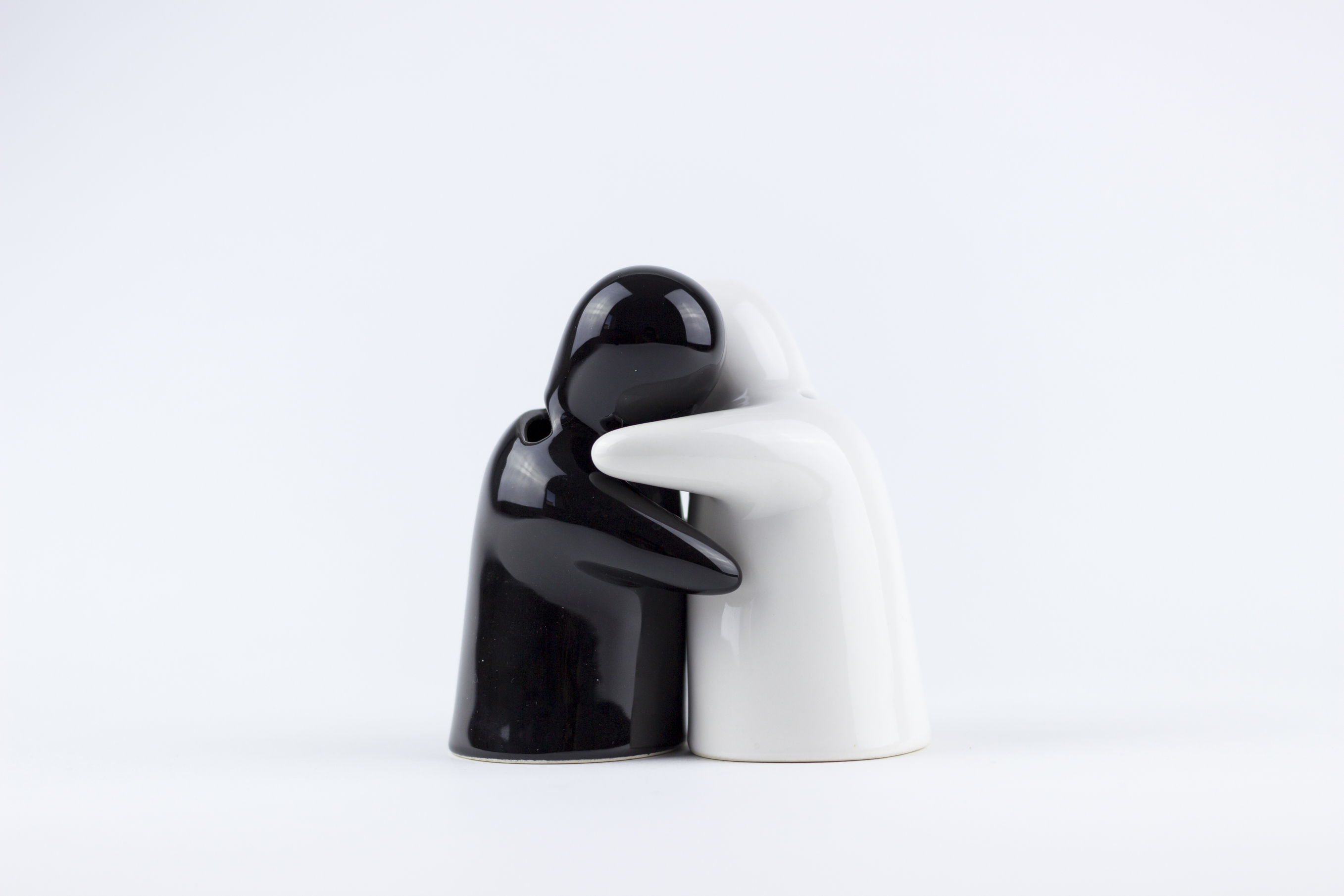 Author: Justin Mckibben
As hard as it is to admit, that's the first step.
Once upon a time the forces of evil gave us this great conspiracy that we are separate; the truth is we never were. We have been lied to long enough that we are defined by our differences. We were told the borders mankind created for each other are valid reasons to hate and hurt one another. They said the shades in our skin and the climates and economic categories we live in made some of us better or worse… and the greatest tragedy is- we believed it.
The 12 Steps and the 'anonymous fellowship' model of recovery are actively used all over the world for those looking to recover from drug or alcohol addiction. There are even other addictions such as gambling or over-eating that people use the 12 Steps' strategies to overcome. Anonymous support groups meet to work with one another to fight the obsessions that rule over their lives.
While some debate the effectiveness of groups like AA or NA, thousands upon thousands of people in over 150 countries all over the world have found their salvation from substance abuse through 12 Steps.
So, the question is… will it work for racism?
Some would insist that to even suggest racism is still a reality in America is to contribute to the race-baiting that drives division. However, the truth is no matter how far we like to think we have come- racism is still real. Now, Racists Anonymous (RA) aims to help those struggling with their own prejudices to overcome them.
Racism in America
While it may be hard in a politically-correct America to understand the gravity of it, racism is not extinct. No one likes to admit they are racist, especially in the modern society that preaches tolerance and acceptance. It is probably much easier for some to admit to their innermost self they're an alcoholic or an addict than it is to admit they suffer from a serious racial bias.
Today we are still bombarded with police-related shootings involving young black men and women in the media. Meanwhile, we have the biggest protest by Native Americans in our history happening right now, and the brutality being inflicted on these people is truly deplorable.
Regardless of whether or not you believe that race is responsible for these injustices, the nature of these events leads some to think discrimination is the only explanation. The way these events are shown impacts the country, also driving a wedge between its people, inspiring even more division. Tragically, despite having an African American president, many insist this is the most racially divided we have been in decades.
One pastor in Sunnyvale, California is so concerned with the status of stigma and racial tension he is taking the unlikely step of offering a 12-step program for people who wish to heal from racism.
Racists Anonymous
Pastor Ron Buford of the Congregational Community Church knows well that the first step of basically every recovery fellowship is to acknowledging the problem. He stated,
"That is something that we as Americans don't want to do. We all swim in this culture of racism. It's impossible to not be racist to some degree."
Pastor Buford, who is himself an African American, makes no effort to point the finger and say this is a problem unique to one race or another. Back in 2015 Pastor Buford began to host meetings of the newly formed Racists Anonymous in what he says was a response to the police shootings all over America, exacerbated by the shooting rampage of Dylan Roof at a black church in Charleston, South Carolina.
Slowly but surely the fellowship of Racists Anonymous did actually grow! Since its conception, at least a dozen people regularly attend the weekly Racists Anonymous meetings. The RA meetings host a majority of Caucasian members, but also various other races are adamant attendants. Seems like having members who would not normally mix is a big understatement here.
Still, the Racists Anonymous fellowship follows the path set out by the original 12 Steps. For example:
Making a list of people they have harmed
Making amends to those they have hurt
Taking personal inventory
Admitting and recognizing racist behaviors
RA meetings also include sharing experiences and feelings regarding race.
One thing very different about RA from most 12 Step fellowships is these meetings is the mediator. RA meetings have someone working to directly confront members with scenarios. The mediator, typically Pastor Buford, then challenges members to explore their attitudes and actions concerning other races. This kind of mediation is not the norm for many 12 Step meetings. What many might call "cross-talking" seems to be acceptable in the RA format.
Expanding the Fellowship
Beyond the reach of Congregational Community Church, over 30 other churches across the country are in the process of establishing Racists Anonymous groups. Buford says he hopes to make RA just as available as AA or NA all over the U.S. of A. Still there are many hurdles to overcome before this fellowship can hope to grow.
A large obstacle is that not many people are willing to admit they are racist to a group of strangers. Reverend Nathan King of the Trinity United Church of Christ in Concord, North Carolina, introduced the meetings to a mostly white congregation. Reverend King said,
"People are in different places. Some say, 'I'm a racist.' Or they say, 'I don't know' or 'I'm not sure.'"
Some would protest the comparison between alcoholics and racists. One might say that one is a choice and the other is a disease. But then again, some people still claim alcoholism or addiction is a choice, but anyone who has been there or been on the frontlines in fighting addiction knows better than that. So, is it fair to say that the idea of supporting people in recovering from racism is not a worthy task?
Stephen Mosier, a 74-year-old RA member is a retired college administrator who stated,
"We have all got some residual racism in us no matter how good we think we are at it,"
Pastor Buford believes that racism could very well be a lifelong issue one struggles with. Whether you believe people choose racism or not, the hope is to eliminate the spread of racism for future generations. Either way, this seems like as good a reason as any to try and make a change.
Racism is an Addiction
In the end if we are all as introspective as we can be, we will see that as imperfect people we have a tendency to make assumptions or misconceptions based on the ideas we were conditioned with throughout life. In a combination of our environment and the more drastic experiences we have, we can subconsciously create stereotypes or expectations, and our culture may only feed these beliefs. But it is our responsibility to fight back and grow out of these lies.
We become addicted to these stereotypes and presumptions. We may even realize we are wrong, but somehow we cannot let go of the crutch of our conditioning. The truth is, no one is born racist. Racism is taught. So love and tolerance must be learned in order to escape these archaic lessons. RA may not be the only way to teach love, but it's an interesting take on an old way of working for an awakening.
While many are far from able to take that first step, others who have fought to overcome drugs and alcohol already know just how difficult of a step that can be. Having that clarity isn't always easy, but once you see the problem for what it is you have a window of opportunity to get the help you truly need to change. If you or someone you love is struggling with substance abuse or addiction, please call now!