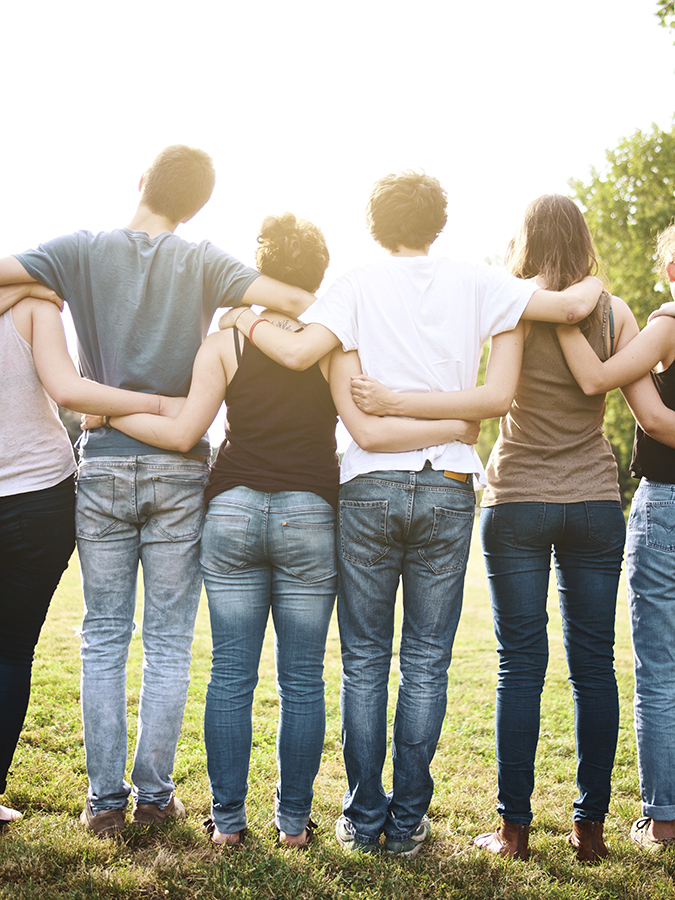 Author: Justin Mckibben
How early can you get involved in a 12 Step program? Is it ever really too soon to start learning about the realities of drug addiction and alcoholism? With programs out there specifically created to help teens learn about the dangers associated with substance abuse and underage drinking, is it overkill to allow teens to get involved in a 12 step program, or is it a useful option to be utilized for keep young men and women from making choices that lead to unhealthy and destructive progression?
A 12 step group like Alcoholics Anonymous (AA) and Narcotics Anonymous (NA) is not the typical group that you would normally expect teenagers to hang out with. Sitting in a meeting drinking coffee and listening to speakers just doesn't seem like it would be the ideal Friday night for someone in high school. Yet according to researchers, teenagers with substance abuse issues may benefit from 12-step groups.
The Step Study
12 Step groups to be brief are kind of like support groups for those trying to recovery from issues involving addictions, and there are numerous programs from AA for alcoholism to GA for gamblers. There is a program of action laid out and meetings to introduce newcomers to the steps and share experiences on how recovery has been possible for millions upon millions of people. Due to the 'Anonymous' nature of these programs I won't make it my business to go into detail at this point, but I personally work a 12 step program and it has changed my life in amazing and inspiring ways.
The new study on 12 step groups was recently published in the journal Alcoholism: Clinical & Experimental Research. In the research there were 127 teens (95 males, 32 females, aged 14 to 19) who had been placed into an outpatient treatment program for substance abuse. Throughout the study the teenagers were assessed at various intervals of the treatment program. They were first assessed after treatment at 3 months, then again after six months, and then 12 months. The data from over a year was collected on the 127 teens, and the results turned out to be exciting.
John F. Kelly, associate director of the Center for Addiction Medicine at Massachusetts General Hospital was involved in the study on the impact of 12 step groups on young teens, and he stated:
"We found that about 1/4 to 1/3 of the youth attended AA/NA throughout the year-long study period following treatment, and that more meeting attendance was associated with significantly better substance use outcomes—particularly attending meetings at least once per week or more."
Over the years since the original 12 step fellowship was founded back in the late 30's, there have been many 12-step programs to grow from that original frame work, and these recovery communities are easily available.
Another important distinction that Kelly made was that the teens who benefitted the most were those who not only showed up to meetings to listen and learn, but those who really got involved. Kelly said,
"Importantly, youth who also were in contact with an AA or NA sponsor or who participated verbally during AA/NA meetings had an even better outcome over and above the positive effects from merely attending."
So even statistically it shows that young people who go to 12 step meetings of any kind have more successfully experiences when they get a sponsor and take some action.
Before this study researchers had never very closely examined how successful these programs are for teens in particular. According to Kelly, many individuals involved in the treatment of drug addiction in teens such as counselors, doctors, and health professionals will often encourage teenagers to be present at and participate in AA/NA early in their substance abuse treatment to maximize the benefits. Kelly went on to state:
"Starting an on-site NA or AA young persons' meeting is another good idea. Not all youth will be motivated to attend, but the more severely substance-involved ones will be more likely to give meetings a try and these are the ones most likely to benefit."
There are also programs like ALATEEN that have been created to be support groups for teens who have been trying to cope with a parent, sibling, family member or friend who is struggling with a serious drug addiction or alcohol dependence.
12 step programs and other family groups are unbelievably helpful because they can provide incredible shared experiences and support that make the idea of recovery from these issues more personal, and relating to those who have struggled as you have also makes the concept of true recovery seem more realistic. Teens have an opportunity to meet other teens and young adults who go through what they do, and in a healthy and conducive environment.
Alcoholism and drug addiction touch the lives of many teens in some way or another, and not all of them are fortunate enough to survive this deadly and insidious disease. Sometimes those who do only repeat their mistakes. Anyone who is battling a dependence on drugs or alcohol deserves the right kind of treatment and care that could save their life, and give them one they never imagined was possible. If you or someone you love is struggling with substance abuse or addiction, please call toll-free 1-800-951-6135