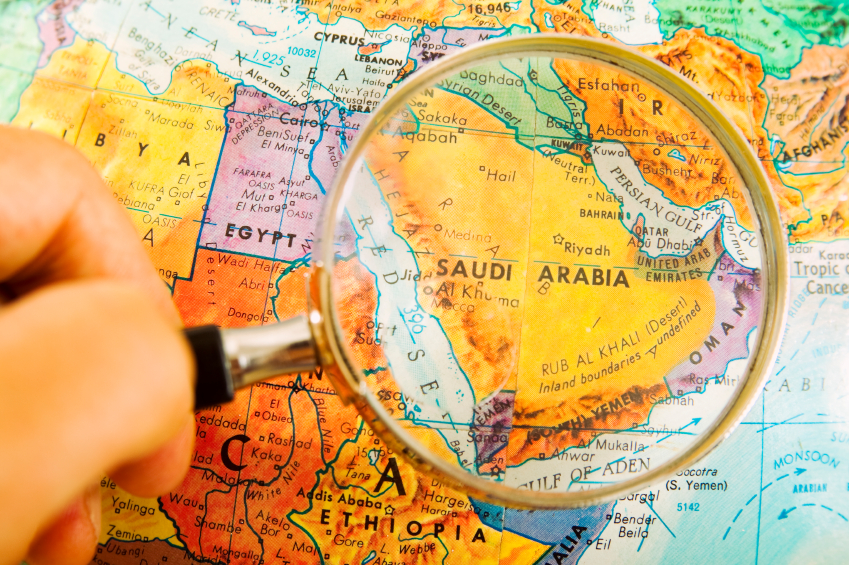 Author: Shernide Delva
You would expect a country like Saudi Arabia to have the lowest rates of drug and alcohol abuse. The country is extremely conservative: Drugs are banned and it is illegal to produce, import or consume alcohol. Saudi Arabia prides itself in following a strict interpretation of the Koran. It also is home to Mecca, the most sacred site within Islam.
Activities such as going to movies, parties, playing music in public and mingling with unrelated people of the opposite sex are illegal and result in arrest.  Drug possession is punishable by death. The Saudi government even bans items such as poppy seeds and nutmeg.
Despite all of that, a new report shows that young upper-class Saudis are flouting above the Islamic law by drinking, using drugs and participating in "wild sex parties." And according to unnamed ex-patriarch, authorities are turning a blind eye to all of it
"Saudi Arabia prides itself with presenting its hard-line and devoutly religious face to the world, but beneath the surface everything is available at the right price and people turn a blind eye in one of the world's richest countries where money is never an issue," said the ex-pat.
The report comes after 210,000 people in the UK  protested against the public flogging of Karl Andree who was sentenced to 350 lashes after being caught with 12 bottles of homemade wine. The protesters begged Prime Minister David Cameron to prevent the flogging because the 74-year-old father who had battled cancer and has asthma and would be unlikely to survive the lashings. Fortunately, news came out that Andree would be spared the punishment.
Illegal Drugs and Alcohol Consumption: How it Happens
Even with the harsh laws surrounding alcohol consumption, people still find ways around it. Like the old mantra says, "Where there's a will, there's a way." The most common method of consuming alcohol is gathering ingredients to make your own home brew. The main ingredients are yeast and sugar. People who are smart usually do not buy these two items together because it can be seen as suspicious. Consequently, foreigners have been known to receive up to 500 lashes for alcohol trading. Sounds like a painful tradeoff.
Diplomats usually avoid having their bags checked at airports so they are able to take in duty-free spirits. Therefore, special functions at foreign embassies will often have a good selection of alcoholic beverages.   Everyone else should not try to take alcohol through a Saudi airport. You will almost certainly be caught.
Those who drink in Saudi Arabia are taking more than just a risk based on legalities. Alcohol consumption in Saudi Arabia is unsafe even when you don't get caught. Because more alcoholic drinks come from home brews, it makes it impossible to know how strong they are so you will usually be consuming something of unknown strength.
The most popular spirit in Saudi is known as siddiqi or sid. The spirit varies in strength but is definitely stronger than what is available here in the states. Think of it more along the lines of Moonshine in alcohol content. Sid can be as strong as 90% alcohol and it often contains impurities. Therefore, alcohol poisoning is common when people are drinking such strong concoctions.
The Underground Drug Market
Believe it or not, according to the report, citizens in Saudi Arabia apparently are using Tinder to secure booze, prostitutes, marijuana, and abortion pills. The meth epidemic is overwhelming the country and many young Saudis are getting high off Captagon, an amphetamine used by Isis fighters to stay alert during battle and perform dangerous driving stunts.
According to the report, the upper-class is getting away with having parties "crazy even by western standards." People are in "hot tubs having sex" in them, the article notes. This is in a country where adultery can be punished by beheading. However, because of status of the wealthy participants, often these behaviors are ignored.
On top of that, Saudi Arabia has been called the world's worst place for addicts.
As mentioned,
"There's a very poor response in the field of treatment. There are some initiatives, but there is nothing at all in the field of prevention. Prevention in the Middle East and North Africa region is a catastrophe."
Treatment options in Saudi Arabia are very limited and prevention is almost nonexistent. In an article, it was mentioned that censorship is becoming the problem, not the solution. Saudi Arabia won't be able to ignore it for long.
---
Until Saudi Arabia acknowledges the drug and substance use that is being swept under the rug, those who need treatment continue to be ignored. Hopefully this report will raise awareness. The only one who can make the choice to change is you.  If you or someone you love is struggling with substance abuse or addiction, please call toll free 1-561-221-1125