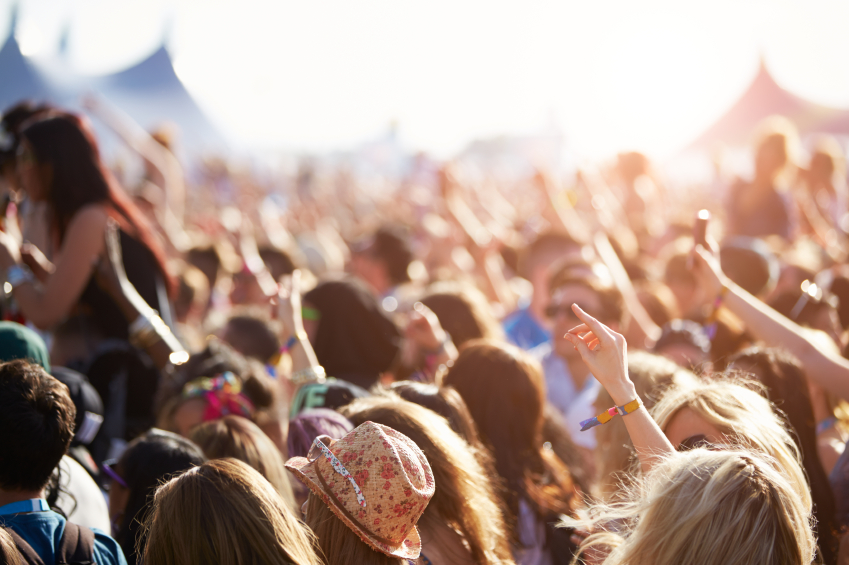 Author: Justin Mckibben
Have you ever been to a music festival? It is something incredible; there really isn't anything like the vibrant experience of camping out for a few days among thousands of other colorful characters and concert lovers to see live bands and exciting events around the clock. The fun of dancing all day with friends and complete strangers is something I think everyone should try at least once.
Drugs are also a familiar factor to music festivals. In reaction to the presence of dangerous narcotics at these venues, and many instances of people overdosing and even dying while attending concerts and abusing drugs, some say that there needs to be a more prominent plan in place to combat overdose.
Should there be drug testing at music festivals?
But not the kind of drug testing you're probably thinking of.
Education VS Prohibition
Some experts are insisting that the current approach to drugs at music festivals and clubs does not work, suggesting if things stay this way more deaths are sure to be a result unless pill testing is made available at festivals.
Yes… meaning people would not be screened for drugs, but rather they would be able to TEST their drugs to see what they are really made of?
The Noffs Foundation works with young people with drug and alcohol problems, and the chief executive officer Matt Noffs disagrees with a stricter approach, saying the solution to preventing deaths is in education not prohibition.
After the death of Sylvia Choi at Sydney's Stereosonic Festival there has been a renewed call for drug testing stations at such events with the intention of checking the content of pills, powders and tablets. In a stance aligned with harm reduction the NSW Greens MLC David Shoebridge supported the concept believing that radical measures are necessary since festival-goers are continuing to take drugs of uncertain origin. Mr. Shoebridge thought music festivals should also provide amnesty bins so people could dump drugs without fear of prosecution.
"Giving people accurate information on drugs is plain common sense, especially when we know they are being produced by criminals with no concern for what's in them,"
"Much of Europe and the UK have acknowledged drug testing kits are part of the solution to reduce harm, it's only bloody-minded ideology from the police that is preventing their use in Australia,"
This isn't the first time something like this has been suggested of course. The concept of allowing people who have every intention of taking drugs to at least be aware of the risks they are taking has been implemented before in an attempt to at least curb the overdose death rate.
Testing the Drugs You Take
There are a few examples of the good this kind of drug testing has done. In August, Canada's Shambhala music festival offered a drug checking service. People attending the event could test a small piece of a pill or a sliver of a tab to check its contents before ingesting the substance without repercussions.
The next month in September at the UK's Bestival music event a journalist for Vice helped music festival attendees to drug test the pills and other narcotics they were using with some impactful results:
Some drugs were indeed what people were expecting.
Others were little more than indigestion and heartburn pills crushed together.
The real results came when the drug testing determined some ecstasy pills to be cut with para-Methoxyamphetamine, or PMA, a far stronger and more toxic drug than MDMA, which may have been responsible for 100 deaths in the UK.
Noffs Foundation CEO Matt Noffs believes the old ways of zero-tolerance punishment, persecution and overbearing scrutiny are not helping as much as they should be, standing by harm reduction to help save lives he stated:
"The reality is we know most young people have tried illicit substances and many of those will have used ecstasy. 'Say no to drugs' doesn't work … and to think that our laws are blindly pushing through hoping it will work is foolhardy and is costing young lives. Harm reduction is much more effective."
Mr. Noffs conducted a small online Twitter survey of 1000 people just days before Stereosonic to support the concept of implementing drug testing stations. According to his survey 72% of people favored pill testing over drug dogs.
Supporting Harm Reduction
Many others stand by Mr. Noffs' advocating of drug testing stations at music festivals, including emergency physician and illicit drug use expert David Caldicott. Caldicott said drug testing to see what illicit substances are made of before people took them had been proven to minimize death and injuries before.
At many European festivals, people appeared more than willing to have their drugs tested to check for their purity, according to the University of Canberra associate professor, who also said that as many as half say they would throw away drugs that were suspected to be impure or contaminated with other harmful chemicals.
So is this a good strategy? Some people think this would encourage drug use at these venues, much like those same people would say needle exchange programs and safe injection sites are more of a hazard than a helpful resource. While it is always important to preserve life as much as possible, is it right to condone drug use? Or is this a effective and proactive way of avoiding unnecessary deaths?
Addiction and drug abuse have become relevant in everyday life. Police, politicians, educators and community leaders are constantly working together to try and create a change in perspective, and it seems as time goes on more people are supporting harm reduction. Still, long lasting recovery depends on a real solution, which offers freedom from drug abuse. If you or someone you love is struggling with substance abuse or addiction, please call toll-free e 1-800-951-6135