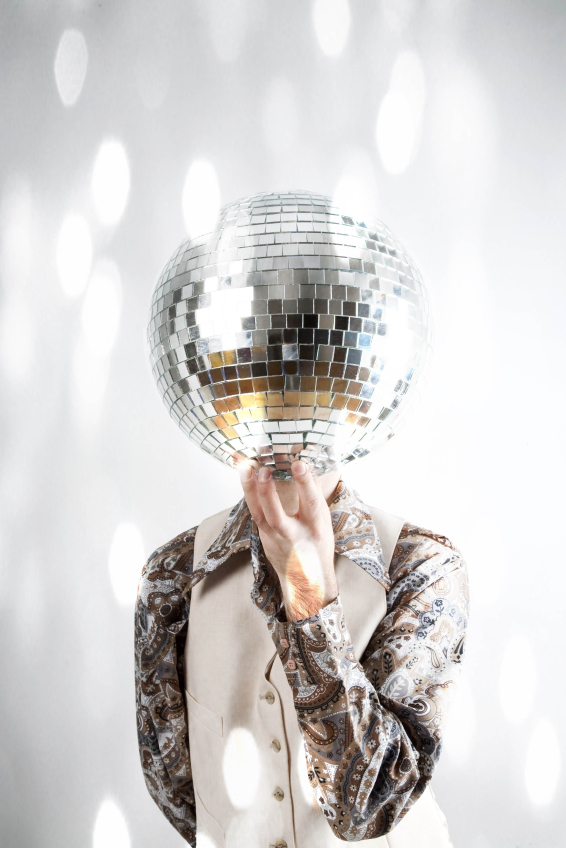 Author: Justin Mckibben
Imagine going out to the club on a Friday night with a group of friends. Maybe you're here in Florida and you hit downtown Miami, or maybe you're in the Midwest and you stop at a local spot somewhere in your campus district. Or maybe even on the other coast going on tour with your favorite bands.
Now imagine the police showing up in full-force and pulling people out of the line for random drug tests… yea, please just kill my vibe.
As crazy as this may sound, club-goers across the UK have been facing drug tests like this for several years. Now being flagged as a major infringement of civil liberties, this policy was actually quietly introduced under the radar and without debate as early as 2002.
This increasingly common tactic has made some ruckus across the pond for getting people all riled up about their right to privacy. So how would you feel about it? Is this helpful or just plain old discrimination?
My big question being, why should the club only be for people on drugs?
Club Tropicana Incident
Club Tropicana in Aberdeen has recently seen the brunt of this kind of enforcement, as one Friday evening in late August six police officers arrived at the club with a drug sniffing dog to test patrons, along with a CCTV van.
The officers tested the clubbers using an "itemizer," which checks hand swabs for traces of drug residue. They returned the following night as well, testing around 100 people all together over the weekend.
But to their surprise it would seem, Club Tropicana is almost certainly not a hot spot for Aberdeen's drugs scene. According to the venue, the police failed to record a single positive reading, resulting in Police Scotland facing a major backlash.
The former head of Scotland's drug enforcement agency has condemned the action, along with many others who are saying it is not the success story the police make it out to be, and is more of a waste of time and police resources. In Scotland the incident is being seen as a centerpiece in the strained relations between the nightlife industry and the police. Donald Macleod, the owner of several clubs in Glasgow, said in a recent interview:
"Confidence among club owners and publicans is at its lowest level."
The situation has been worsening since police forces across the country were merged to create Police Scotland in 2013. The progression of this situation led to the loss of renowned Glasgow venue the Arches in June of last year.
The Issue at the Arches
The Arches started catching a lot of heat following a tragic drug death at the venue, and it became the focus of intensified police pressure and subsequently lost its late license. A few weeks later, the club went into administration.
According to Scott Forrest, who was music program manager at the Arches, the club was particular in reporting drug seizures to the police—reports which were then used to justify increasingly difficult demands on the venue. Forrest griped about the increase in pressure stating:
"We were following the law to the letter. What are venues supposed to start doing blood tests on the door?"
Another club owner in the area Glasgow said that this kind of aggressive oppression on the clubs creates the concern for what happens if owners and operators continue to follow best practice guidelines. What will happen when they report instances of drug confiscations and other drug-related activities to the police? Owners will stop cooperating out of fear of losing their businesses, and it only exacerbates the issue.
Police Scotland Shutting Down the Show
Police Scotland is definitely not the only police force to use these tactics. Over the last couple of years there have been reports of police in using itemizers in several areas, including London where club owners claim to have been targeted. Publicly the officials from Police Scotland claim the itemizer is only used in partnership with venues, and stated:
"The use of the itemizer is done ethically, with respect to human rights and with the consent and support of licensees."
Club Tropicana owner Tony Cochrane says this isn't the case:
"The club only heard 30 minutes beforehand. It wasn't a choice. They say they had permission in so much as the manager felt obliged to—what could he say? We objected the second night and they still did it."
Another club owner in London told reporters about two incidents of police drug tests at his venues when he was threatened he would be shut down if he didn't cooperate with the drug tests, and ironically each time only one person out of 100 tested positive, and no one was found in possession of drugs.
Civil Rights to Party
Club owners aren't the only ones upset either… and rightfully so. The truth is; not all people at the club use drugs. As a former addict, I know I preferred to do my drugs at home anyway…  alone and depressed. Not much fun to be had. Still, the issue is causing a lot of debate.
Civil rights group Liberty said back in 2002 it was "deeply worried" about the use of itemizer technology in these situations, but those worries were obviously ignored and now their predictions are coming to fruition.
The crazy part is that when you think about it the people who visit nightclubs are now subject to stricter scrutiny than people boarding transatlantic flights! All across the UK police are using several tactics to screen club goers such as:
ID scanners
Drug sniffing dogs
Fingerprinting stations
Body searches
CCTV
Metal detectors
Sure, this is acceptable if you're under arrest or, at the very least, suspected of a crime. But to just yank a regular citizen out of line at a night spot and drug test them?
Essentially, all club goers are now classified as criminal suspects, like we needed more stigma in the world, thanks guys.
Alan Miller, chairman of the Night Time Industries Association, spoke out about the injustice in at the core of this concept, stating:
"It's a major problem treating British citizens and tourists as if they are guilty of doing something wrong, indiscriminately."
Civil liberties should apply to every citizen all the time. What's next? Are police going to be pulling people out of the line at the grocery store and drug testing them based off of what time they shop or what they have in their cart?
Clubs NOT Drugs
At the end of the day there is still a massive problem with the approach being pursued by the police in the UK and licensing authorities: Does this even work?
Apparently not so much, as drug deaths in England and Wales are now at their highest levels since records began. Sure, maybe this is a desperate attempt at a response strategy, but is it really effective, or just down-right invasive?
Yes, people do drugs at the club. But does that mean everyone does?
Guess what else people do at the club… they dance! They watch live music; they live their lives and have some fun… without drugs and drinking! The nightlife is not just for people who are up to no good, and police imposing these methods of stereotyping and stigmatizing the club-goer is obviously not solving the problem.
I know personally as someone in recovery I have found a new freedom and a new happiness that allows me to go wherever any free man may go. I work my program to maintain that serenity and the problem has been removed. I go to more clubs and live concerts in sobriety than I ever did in active addiction. Why the big assumption every club-goer is up to something?
Sure, maybe the newcomer shouldn't go to the rave his first week in sobriety, but some people suggest all sober people have no business in the club…
Yea, OK buddy. Read a book… I got one you can borrow.
Sobriety and recovery from drugs and alcohol means finding a life of fulfillment and happiness beyond substances, and it is absolutely possible with the right foundation. If you or someone you love is struggling with substance abuse or addiction, please call toll-free 1-800-951-6135