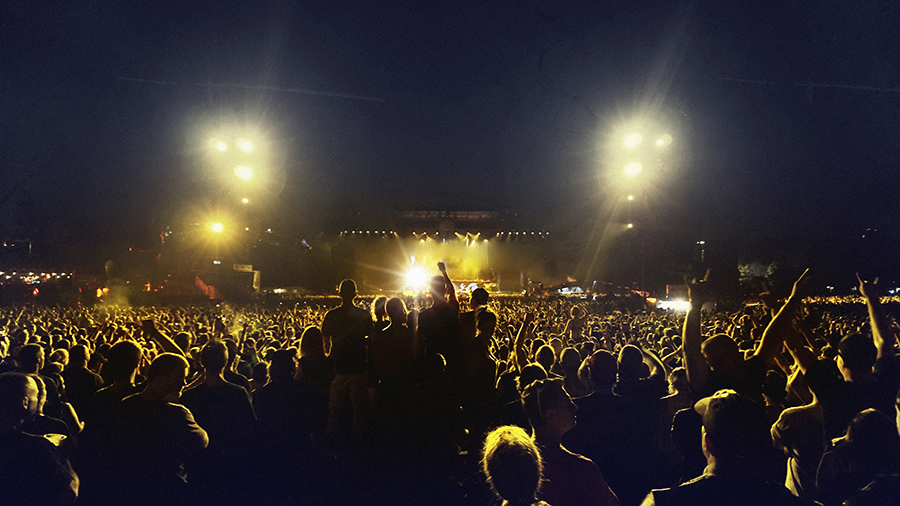 Author: Justin Mckibben
Music is an amazing expression of life beyond what we can say. Music has the power to transcend how we feel, and has the power to give some essence and substance to the beauty and the pain that we believe in and live through in our lives. Music festivals are another awesome opportunity to live in that; let's just get that out there. We are talking about being able to spend a day or even a week entranced by guitar strings, bass pumping a heartbeat that is a melting-pot of culture and rhythm, camping out with your friends and engaging in all types of free form frolick-like fun and other shenanigans. It can be an experience like no other, and a catalyst into a breakthrough for someone who easily gets caught up in their head.
But there is also the risk of running into some more questionable extra-curricular circumstances at music festivals, like drug use.
Social media has lately become a frequently used medium to accumulate aggregating data, given that everyone is so willing to share their experiences and lives online the whole task of collecting information is made so much simpler. With sites like Facebook and Instagram that allow for fair use of users' data, by logging on and translating vast quantities of shared experiences and preferences you can decipher a lot, and recently one website released some data detailing the amount of times that certain drugs were mentioned in Instagram posts with relevant festivals.
It should be understood that this is not a scientific study, and does not exactly describe the quantity or drugs taken at these festivals or how many people took them. This study simply took note of how often these drugs were mentioned in a variety of contexts.
Top Drugs Mentioned at Certain Festivals
The graphic released by the site depicted the percentage of social media posts mentioning a specific substance AND event. Again these posts are not direct evidence that each individual was themselves using the substance mentioned, but these averages are meant to show the music festivals and concerts where we see the highest mentions of specific drugs.
Burning Man
Mushrooms- 7.42%
DMT– 7.22%
LSD- 5.64%
Crack Cocaine- 3.85%
Mescaline- 0.48%
Camp Bisco
MDMA/Molly/Ecstasy- 21.00%
Mushrooms- 2.81%
LSD- 2.6%
Mescaline- 0.43%
Marijuana- 25.11%
Electric Daisy Carnival
MDMA/Molly/Ecstasy- 42.99%
DMT- 0.90%
Pills- 0.47%
Mescaline- 0.33%
Lollapalooza
Cocaine- 10.67%
Opioids- 5.63%
Pills- 0.29%
Bonnaroo
Marijuana- 25.05%
Mushrooms- 5.99%
Crack Cocaine- 3.73%
Ultra Music Festival
MDMA/Molly/Ecstasy- 37.68%
LSD- 2.61%
Mad Decent Block Party
Cocaine- 11.76%
Opioids- 5.88%
It doesn't come as much of a shock to anyone familiar with the reputation of Burning Man to see that psychedelics were most prevalent in posts from that festival. Also showing up in many Burning Man Instagram posts was crack cocaine, a drug not commonly associated with music festivals, yet it shows up a few times on the list.
What may also not be much of a surprise is the prevelance of MDMA/Molly/Ecstasy in relation to the electronic music festivals listed, including Electric Daisy Carnival, Ultra Music Festival, Camp Bisco.
The data shown on the graph only listed the top 3 concerts or festivals by substance, so some only made the list in one category for one substance, but that still deserves mention.
Coachella for one only made the list once with its popular posts relating to cocaine use.
The same goes for Marley Fest, which didn't make the top 3 in any other category, but scored highest on marijuana posts with 82.04% of Instagram posts containing key words relating to marijuana. Far out, right?
And the highest stat of ALL averages of social media posts actually came out of the KISS's Chili Cook-off, where more than 90% of posts were related to alcohol.
Giving It Some Thought
So when we take into account all the information laid at our eyes by this collection of pics, tweets and tags, we have to acknowledge that drug use is prevalent at all music festivals, even the KISS Chili Cook-off and not just the more infamous and flamboyant festivals like Burning Man.
Giving it some thought, it doesn't matter where you go, there will always been temptation. Realistically whether you are at a music festival or a middle-school play-ground there will be the possibility of exposure to drugs. What is important isn't that we blame the places and things, but instead make an honest effort to educate young people about the dangers these drugs pose to them, and promote positive life-style choices that still allow for them to experience exciting events.
In sobriety I have attended music festivals and concerts. I have a roommate who has been sober a number of years and goes to more concerts and festivals than anyone I know, and I actually attend more live concerts and events in sobriety than I ever did using drugs and drinking. My life has been a lot more fulfilling for each experience, and getting my life back (and better) has shown me that I can be in the moment, and that freedom for me makes more room for the music.
Music festivals are a unique experience, but too many people use them as an excuse to abuse drugs that can dull them to that experience and put them at serious risk. Too many times we hear stories of people serious hurt or poisoned by drugs at concerts, and that doesn't sound worth it. If you or someone you love is struggling with substance abuse or addiction, please call toll-free 1-800-951-6135